"Quilt to Give" Week–Make a Plan

The beginning of Quilt to Give
In 2011, I decided to make a full-sized quilt and give it away after seeing the devastation from 
the tornado in Joplin, MO. I couldn't travel to MO to help, but I could make a quilt that would show that I cared. I chronicled the
10-day journey with full instructions on how to make the quilt on my blog
. My quilt, plus many others, were donated to Mercy Medical Center in Joplin.
My hope was that others would use this easy quilt design, made with columns instead of blocks, and then give it away. Hence the name Quilt to Give. The project became a community service project at our annual Quilt Expo. For the past three years, 25–30 twin to queen-sized quilts have been made and/or donated by participants. Several kind souls presented us with completely finished quilts.
Quilting groups also took on the challenge.

Thanks to all of you who have donated your time, talent, and fabric!
Quilt to Give week—Make a Quilt to Give Away
I know that I'll see some of my blog readers at the Quilt Expo in Madison, WI September 4–6, 2014. For most of you, the logistics of attending aren't in the cards. Yet, I encourage you to make one of these easy Quilt to Give projects with the intent of giving it away!
This year, we're asking for twin-sized quilt donations—that will be the size we'll be making during this year's expo. Why?  The two organizations that will be receiving the finished quilts, Enchanted Makeovers and Domestic Abuse Intervention Services (DAIS) both requested this particular size. Enchanted Makeovers services women's shelters and Domestic Abuse Intervention Services (DAIS) is a woman's shelter with twin-sized beds in each room.
As we prepped several Quilt to Give projects in advance of the expo, I thought I'd take a few photos to show you how simple it would be for you and your friends to create a quilt. Perhaps some of you might bring a finished quilt to the expo or give the quilt away locally. Three blog postings will be dedicated to this project. I hope you'll quilt along!
Make a quilting plan
Sort fabrics. Begin by selecting a print or prints that will be used as the inspirational fabrics. Then choose other fabrics that coordinate with the inspirational fabric.
Gather solid-color fabrics that coordinate or match with the inspirational fabrics. Choose many solids or mottled fabrics (subtle prints that appear as solid colors from a distance) as possible for this project. 

Click here to read the full lesson on sorting fabrics

.
Determine which fabrics will be the outside columns (the more solid the better) and which will be used for the scrappy center columns. Fill out the worksheet to denote which fabric colors will go where.
The Easiest Ever Quilt to Give Design
During our first community quilting project, a donation of four yards of striped fabric with a salsa flavor was given. Great donation, but it just didn't seem to fit with any other fabrics.
Then it dawned on me to use the striped fabric as the center section of each column—no piecing needed for the center columns!
This year, my goal is to personally piece a quilt top prior to the Quilt Expo, using striped fabric for the center of each column. (By writing these words down, I hope to stay accountable!) The below striped fabric was donated last year at the event and I teamed it up with the obvious solid choices. In the next blog, look for me to have all the crosswise strips cut and ready to sew.
Attention Quilt Expo Attendees!
We're in need of solid fabrics, twin-sized batting, and backing fabrics. If you have any of these fabrics or supplies to donate, we'll be most grateful!
Follow along on Thursday and Saturday for more Quilt to Give inspiration
The next two blogs will detail cutting and then sewing the columns. Hope you'll follow along!
For links to all 10 Quilt to Give lessons, click here or visit QuiltToGive.com.
The gift is in the giving!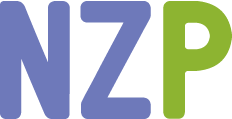 Nancy Zieman—author, pattern designer, businesswomen, producer, and national sewing authority—is the host of the popular show Sewing With Nancy®, which appears exclusively on public television stations across the United States and Canada. Follow Nancy's Blog at NancyZieman.com/Blog and sign up to receive Nancy's E-News for the latest news in Sewing, Quilting, & Creating.
Content in this feed is © copyright 2014 by Nancy Zieman and may not be republished without written permission. You're welcome to forward the email to a friend or colleague but it's not okay to add the RSS feed automatically as content on a blog or other website.