Sew Big Quilt Blocks—See What Others Have Made

Receiving photos from you of the quilting and sewing projects that were made after watching Sewing With Nancy makes me happy! Today, I'm sharing quilt photos from Sharen Dahlke and Kit Ritter, who were both inspired to use Debbie Bowles patterns, BQ and  BQ3, from our TV series, Sew Big Quilt Blocks. These quilt patterns feature 18″ blocks—you got to love the size for impact and ease of sewing!
Wildlife Quilt
Sharen Dahlke is a dedicated stitcher. She sews or quilts practically all of her gifts. Using the BQ pattern featured in the first episode, she chose directional prints to make this quilt, which was given to an outdoor enthusiast. Debbie gives specific instructions during the TV series on how to handle directional prints. Click here to watch the first episode.
Close-up view of one 18″ block.
Big Block Flower Quilt
Catherine (Kit) Ritter shared photos of her quilt based  on the TV show Sew Big Quilt  Blocks part 2 and the pattern BQ3. When we asked permission to share her handiwork with you, Kit replied, "Yes, Of course! that would be fine. I am working on another Big Block Quilt. It will be a few months. I will send pictures when I am finished with that one, too."
If you'd like to watch the second episode of Sew Big Block Quilts, click here.
I'm especially impressed with Kit giving credit to the designer of the quilt pattern, Debbie Bowles.
Debbie Bowles' Quilts
During the first show, Debbie and I shared a variety of quilts made with her pattern BQ. (My guess is that it stand for Big Quilts, what do you think?)
One of the thirty blocks in this quilt.
The BQ3 Pattern has more movement in the design than the BQ pattern.
Here's a close-up which features the components of the 18″ block.
Special thanks to Sharen Dahlke and Kit Ritter for sharing their finished projects.
The random winner of two tickets to the 2014 Quilt Expo is Diane C. who said, "Everything—I have never been there but would love to go."
This year's Quilt Expo is September 4–6, 2014 in Madison, WI. Find out more about this event in my blog titled, Quilt Expo Celebrating 10 Years.
Bye for now,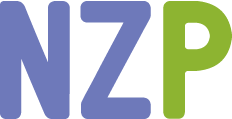 Content in this feed is © copyright 2014 by Nancy Zieman and may not be republished without written permission. You're welcome to forward the email to a friend or colleague but it's not okay to add the RSS feed automatically as content on a blog or other website.