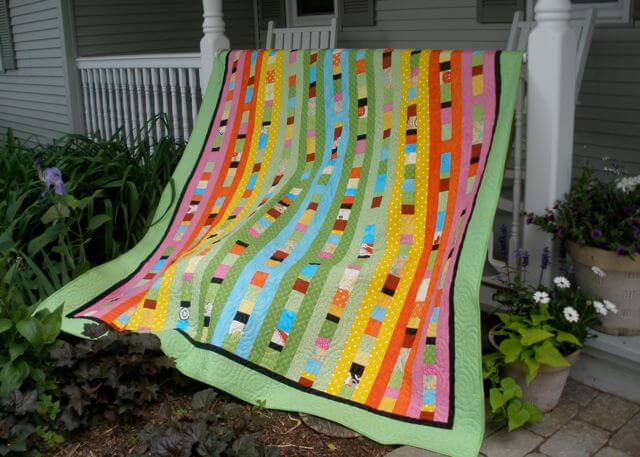 Quilt to Give: Step Six—Piece the Quilt Top

I hope that you're enjoying learning the process of creating this quilt—culling through your fabric stash, asking friends to join the process, cutting and stitching a quilt, and then giving it away to a local charity!
Step 6—Piece the Quilt Top
Measure the shortest column of the grouping. Most likely, the column lengths will not be exact.
Trim all the columns the same length. The length should be close to 82″—a variance of an inch or so one-way or the other will be fine!
Press all columns, pressing the seam allowances toward the outside column strips.
Stitch column sections together, first creating pairs. Hint: Since the columns are long, consider quarter-marking each column. In other words, folding the column in half and then in quarters, placing a pin at each quarter mark. Match and pin the quarter marks prior to stitching the seams to insure accuracy.
Stitch small sections of 4–6 columns. Assemble the small groupings. Press the seams.
Then, stitch the small sections to complete the quilt top. Press the seams.
Admire your quilt top!
The beauty of creating a quilt made of columns instead of blocks is that it's a speedy process. Quilt designs configured with blocks must be sewn together in columns and then the columns stitched to finish the design. With the Quilt to Give quilt, we're bypassing the block stage—expediting the process!
Step seven is next. Here are the links to all the steps:
Step 1—Sort out fabrics from several stashes
Step 2—Cut column strips and center patchy strips 
Step 4—Stitch the patchy center columns
Step 9—Layer and quilt your creation
Quilt for Others with "Quilt to Give" Learn how to set-up and organize a Quilt to Give Event.
The gift is in the giving!
Team Nancy Zieman
Nancy Zieman Productions. LLC.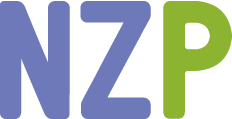 Stitch it! Sisters is a production of NZ Productions LLC. Content in this feed is © copyright 2021 by Nancy Zieman Productions, LLC and may not be republished without written permission. You're welcome to forward the email to a friend or colleague but it's not okay to add the RSS feed automatically as content on a blog or other website. The FTC requires us to tell you that Nancy Zieman Productions, LLC has provided products by other companies in the course of doing business. The FTC requires us to advise you to take this information into consideration when reading this posting.