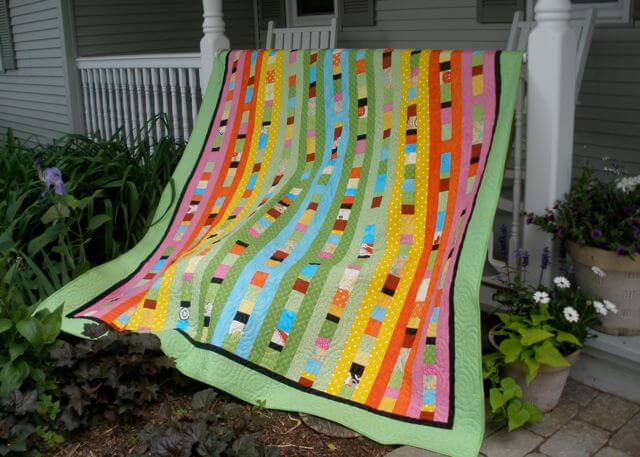 Quilt to Give: Step Seven—Audition Borders
The seventh step of creating a Quilt to Give doesn't involve the sewing machine at all! Instead, auditioning fabric for the border or borders is the next process.
Borders can make or break a quilt design. In my mind's eye, I envision what I'm sure will be the perfect border. Nine out of 10 times—it's not right when I see the proposed fabric laid next to the quilt top. Here's the process that my staff and I took for the border process.
I was on a business trip in Dallas when the sewing studio staff finished the quilt top. This project has been a community effort!  I made some of the quilt at home and the remainder of it was sewn by Sue, Lois, and Sharen.
I left suggestions as to what I thought would be nice border options. Surely one of these ideas would be perfect!
#1—patchy inner border with turquoise outer border
#2—turquoise inner border with patchy outer border
#3–turquoise border with patchy binding.
Digital photos were taken and emailed to me. My first reaction was, ugh!
Border audition #1—No!
Border audition #2—No!
Border audition #3—another no!
Arriving back to the office the next day, I found the quilt laid out on the floor. Down on floor I went, auditioning fabrics.
The overwhelming choice was a small black inner border and a green outer border. Solicit help from friends when auditioning borders. You'll know when the right border is selected, there will be a collective "That's it!"
Audition border #4—"That's it!"
Alas, not enough fabric! Lois went shopping and purchased a green shade of fabric that blended with the existing coloration. Since the quilt design has the patchy column centers, a coordinate was an ideal choice. While she was shopping, she also purchased a wide quilt backing fabric for the twin-sized quilt.
Step eight is next. Here are all the links to each step:
Step 1—Sort out fabrics from several stashes
Step 2—Cut column strips and center patchy strips 
Step 4—Stitch the patchy center columns
Step 9—Layer and quilt your creation
Quilt for Others with "Quilt to Give" Learn how to set-up and organize a Quilt to Give Event.
The gift is in the giving!
Team Nancy Zieman
Nancy Zieman Productions. LLC.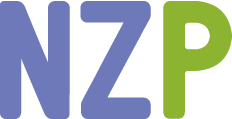 Stitch it! Sisters is a production of NZ Productions LLC. Content in this feed is © copyright 2021 by Nancy Zieman Productions, LLC and may not be republished without written permission. You're welcome to forward the email to a friend or colleague but it's not okay to add the RSS feed automatically as content on a blog or other website. The FTC requires us to tell you that Nancy Zieman Productions, LLC has provided products by other companies in the course of doing business. The FTC requires us to advise you to take this information into consideration when reading this posting.