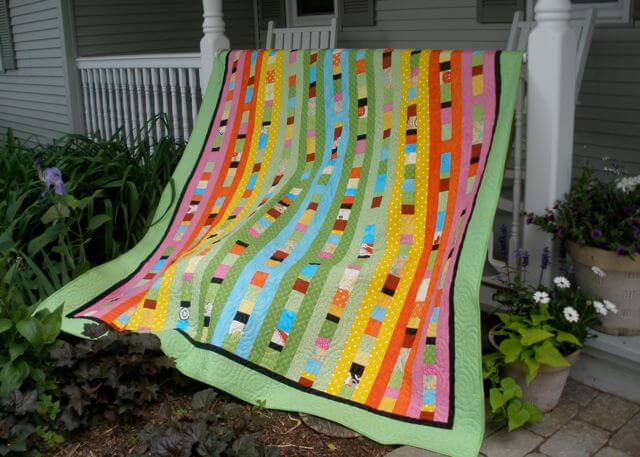 Quilt to Give: Step Five—Create the Columns

It's time for the fifth step in Quilt to Give, creating a bed-sized quilt from your stash of fabric (or combined fabric stashes of friends) with the purpose of giving it away to someone in need. After this step you'll be at the halfway point of finishing your quilt.
Step Five—Create the Columns
Lay out pairs of completed outside column strips in the color sequence of your choice. The example features a twin-sized bed quilt with 11 columns—a double/queen sized bed quilt would have 13 columns. We selected six colors of fabric with the center column color only used once. See Lesson Two for other options.
Create a column, stitching a solid color on each side of the patchy strip, sewn in Step Four.
Press the seam allowances toward the solid outside strips.
Lay out the columns on the floor or cutting table to make certain that you like the color layout. Adjust if necessary.
This is an easy step! When you're complete you'll see great progress in your quilt.
The end goal is pictured below—just five more steps! (The Quilt to Give is a hybrid of a quilt I original demonstrated on TV. You can find another variation of this quilt in the book and DVD, Column Quilts.)
Step six is next. Here are the links to all the steps:
Step 1—Sort out fabrics from several stashes
Step 2—Cut column strips and center patchy strips 
Step 4—Stitch the patchy center columns
Step 9—Layer and quilt your creation
Quilt for Others with "Quilt to Give" Learn how to set-up and organize a Quilt to Give Event.
The gift is in the giving!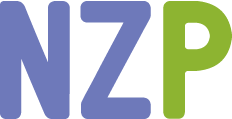 Content in this feed is © copyright 2013 by Nancy Zieman and may not be republished without written permission. You're welcome to forward the email to a friend or colleague but it's not okay to add the RSS feed automatically as content on a blog or other website.