More Rainbow Quilts made with Fabric Scraps

Do you have a variety of fabric scraps that don't seem to coordinate? Team Nancy would like to introduce you to a system of making scrap quilts that incorporates all sizes, shapes, and prints. Today's Sewing With Nancy guest Judy Gauthier developed an ingenious method of sorting scraps that will make scrap lovers of us all.
Rainbow Quilts for Scrap Lovers is the title of Judy's book with C&T Publishing; it's also the focus of the our two-part series, of the same title, on Sewing With Nancy. Watch part one here.
Aromatic Rings Quilt
During this episode, learn the process of adding spacing or a neutral area in a quilt. Judy's design, Aromatic Rings, features many prints in the ring that would usually clash if neutral fabrics weren't used in the background. You'll soon see that scraps of fabric with large, medium, and small prints can be effectively used together on this episode of Rainbow Quilts for Scrap Lovers Part Two on Sewing With Nancy.
The Circus Comes to Town
Next, on this episode: The Circus Comes to Town is a quilt that features a combination of trapezoids and circles, giving the design a sense of motion. Contrary to first impressions, this is an incredibly easy quilt to make, while accommodating a wide variety of fabrics. Judy once again turned to her fabric stash to combine various sizes of prints and colors—she'll show us how to break quilting rules, resulting in colorful, inviting designs.
Blended Hexagons Quilt
Select a slice of color from the rainbow to feature shades of the one color area for your next quilt. Judy found herself with an abundance of pink and coral scraps, which where the perfect candidates for the Blended Hexagons design. With this, the last quilt in this mini-series, learn how to sort and combine monochromatic fabric colors and piece them in this unique hexagon design.
You'll feel like you've taken a trip over the rainbow with scrap-friendly quilt designs, using remarkable techniques, and "not a scrap goes to waste." Book includes clever tips for organizing your scraps and assembling quilts, along with 12 colorful patterns. Kit includes book, Fast2Cut Simple Squares Template, and Sewing With Nancy DVD.
For a chance to win a copy of the Rainbow Quilts for Scrap Lovers Book/DVD from Nancy's Notions, leave a comment sharing the most predominate color in your fabric stash.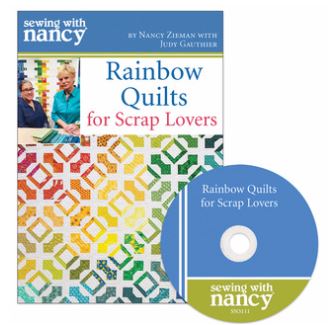 Happy Quilting,
Team Nancy Zieman
Nancy Zieman Productions, LLC.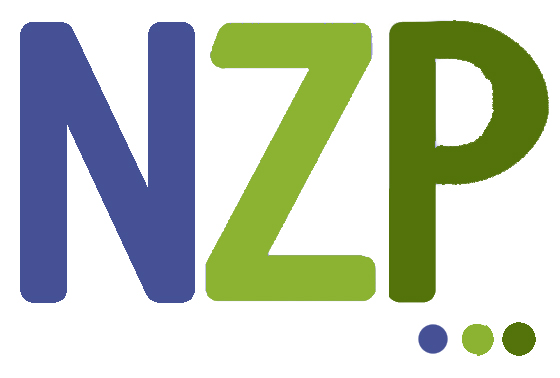 Content in this feed is © copyright 2018 by Nancy Zieman Productions, LLC and may not be republished without written permission. You're welcome to forward the email to a friend or colleague but it's not okay to add the RSS feed automatically as content on a blog or other website.
The FTC requires us to tell you that Nancy Zieman Productions, LLC has provided products by other companies in the course of doing business. The FTC requires us to advise you to take this information into consideration when reading this posting.
Make sure you are subscribed to Nancy Zieman Productions, LLC enews mailing list so you won't miss a thing. Sign up here. Join us on Facebook, plus a host of other social media channels. Connect With Nancy and Friends today!