Make a Carefree Curves Sailing Quilt

Nautical-themed nursery? No problem. Lake or beach house wall hanging? No problem. Here's an easy quilting tutorial that details how to sew a water-loving quilt project in just a few hours. Designed by Nancy Zieman's friend Carol Porter, Education Director for Clover Needlecraft, Inc. The quilt is called Carefree Curves Sailing Quilt—the design made Nancy smile!
The quilting project finishes at 24″ x 32″, a great wall hanging size. With the Carefree Curves Template set and No-Hassle Triangles Gauge, the construction method can easily be adapted to any size. Take a look at how the quilt was created, making two different sections: machine pieced sailboats and machine appliquéd rings.
Supplies, Notions, and Fabric
Fine tip non-permanent marking pen

Lightweight fusible interfacing

Background Fabric
Assorted coordinating fabric scraps OR a Fat Quarter bundle
Create the Sailboats
For each of the three boats, cut the following pieces:
Cut two 2-7/8″ squares: one blue water background and one foreground (for smaller half-square triangles used on the boat).
Cut two 4-7/8″ squares: one white background and one foreground (for larger half-square triangles used as the boat's sail).
Cut two  2-1/2″ x 4-1/2″ background rectangles.
Cut one 2-1/2″ x 4-1/2″ foreground rectangle (used on the boat).
Layer one background fabric onto one foreground fabric square, matching right sides.
Using the No-Hassle Triangle Gauge, carefully mark a diagonal line on each pair of squares.
Straight stitch a scant 1/4″ from each marked line.
Cut along the center marked line.
Open each set of half-square triangles.
Press seam allowances in one direction, towards the darker fabric.
 A leftover larger half-square triangle will be created for each boat color-way. Save this extra piece to incorporate into the quilt back or into a future scrap quilt project.
Arrange the boat block by adding in the remaining cut rectangles.
Use 1/4″ seam allowances to join the pieces and create the sailboat.
Repeat for the remaining two boats.

 Join the three boat blocks to form the lower row of the quilt.
Create the Rings
Cut eight 2-1/4″ x 11″ strips from the remaining fabric scraps or fat quarters.
Use the Carefree Curves Template Wagon Wheel 

to t

r

ace wedge shapes and curves with a

non-permanent pen

onto the wrong side of the fabric strips.
Use eight wedges per ring. This quilt requires a total of 32 wedges.
Cut the wedges using a rotary cutter, mat, and ruler.
Arrange the fabric wedges into a circle.
Join the wedges using  1/4″ seam allowances, along the diagonal edges.
Press seam allowances open.
Pin the ring to

lightweight fusible interfacing

, right sides together.
Use a straight stitch to sew 1/4″ from the outer edge, curving stitching gently at each seam.
Carefully remove the interfacing from the center, leaving roughly 1″.
A 7″ circle is needed to create the inner ring. Cut four 8″ squares of background fabric and four 8″ squares of

lightweight fusible interfacing

. 
Lay the background fabric onto fusible interfacing, right sides together. Trace a 7″ plate on the wrong side of the background fabric. Or use

a Yardstick Compass

and set the distance between the points at 3-1/2″ (half of 7″).  
Sew along the marked line and use a rotary cutter with a pinking blade to remove the excess fabric.
Trim the interfacing from the center, leaving roughly 1″. 
Turn the background circle right side out using a turning tool, such as the Point Turner. 
Press. 
Use a straight stitch to machine appliqué the background circle over the ring center, concealing the cut edges.
Each ring will finish at 11″ in diameter.
Create the Quilt
 With the size of this small wall hanging, you have several options for the background fabric. Choose to simply cut a square 24-1/2″ x 24-1/2″ and evenly distribute the ring shapes for machine appliqué. Or, you can do as we did. Cut four squares each measuring 12-1/2″ x 12-1/2″. Using the individual blocks allows you to accurately center each ring.
Cut background fabric.
Arrange the rings.
Edgestitch around each shape. Press.
Join the row of sailboats to the lower edge.
Create Any Size Quilt
Using the
Carefree Curves Templates
and the easy-to-follow techniques, you can create this quilt in a variety of designs. The key to remember is: Two ring blocks fit above three sailboat blocks. In this digital sample below, I've simply eliminated a row of rings and added horizontal borders. The possibilities are endless.
Thank you to Carol for this lovely Carefree Curves Sailing quilt. Carol's quilting talents are impressive!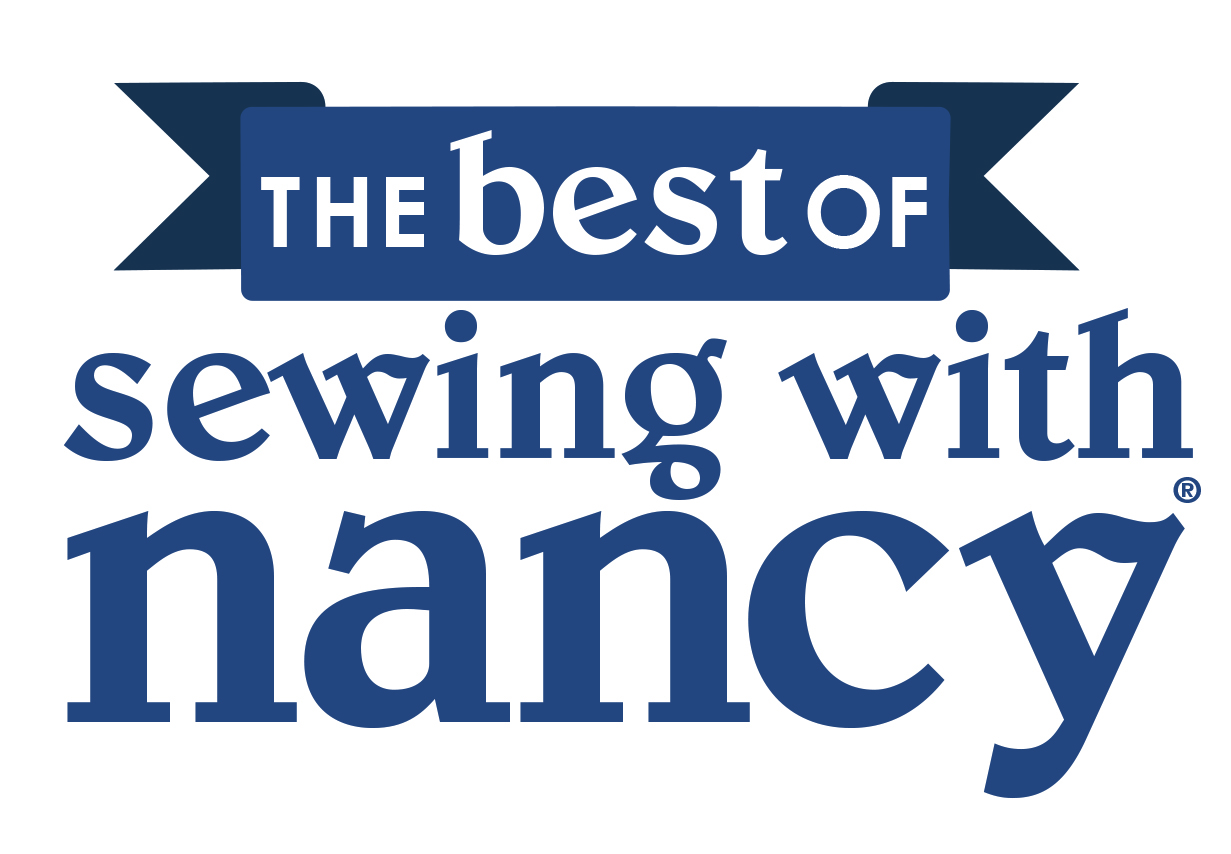 For a chance to win a Carefree Curves Template Set from Clover, make a comment below telling us who you might make this Carefree Curves Sailing Quilt for.
The randomly selected winner of Nancy Zieman's New! Afternoon Picnic Fat Quarter Pack from the May 18 blog post is Pat.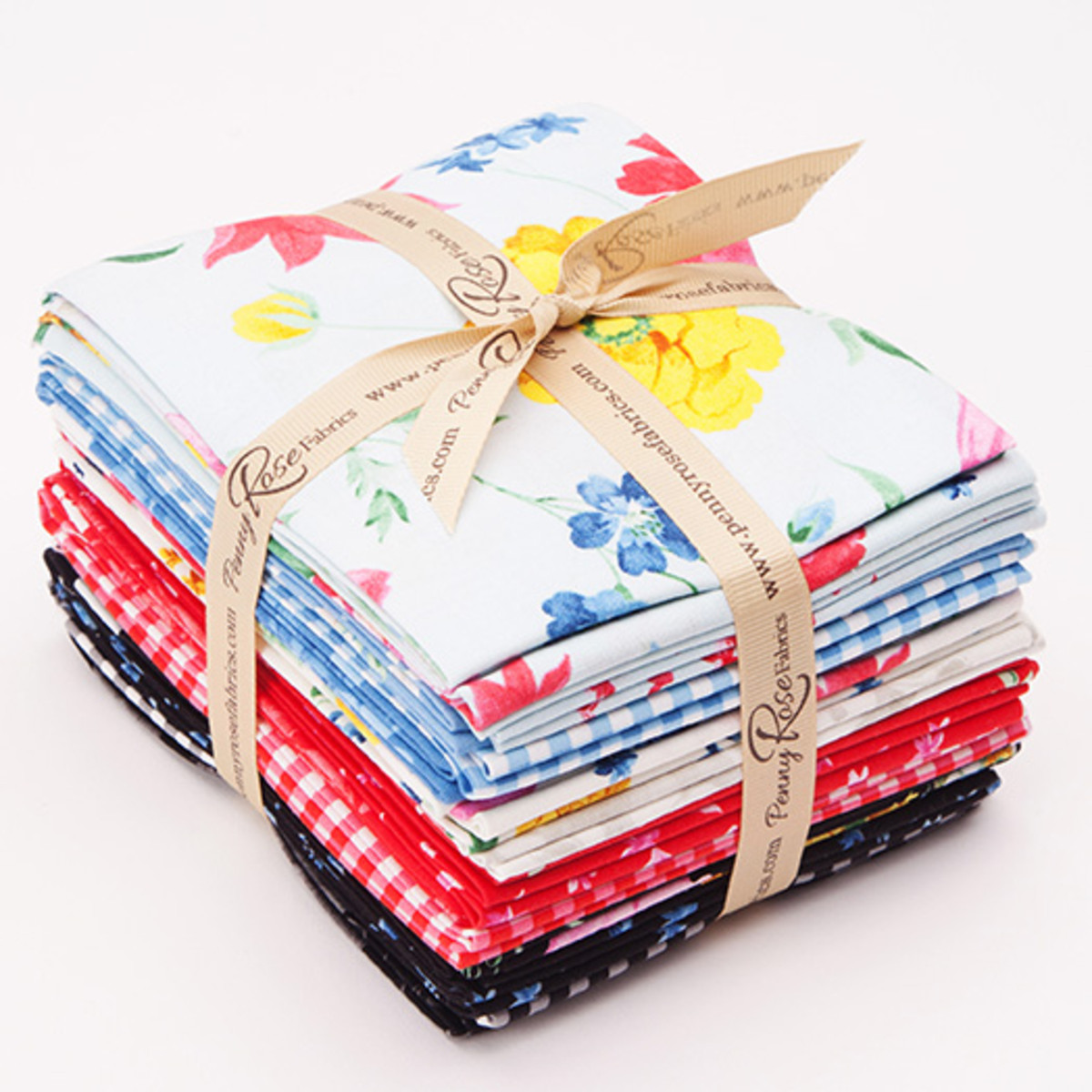 Her comment is: I just love the May basket block. The Afternoon Picnic fabrics selected really make the basket pop. Thanks so much for the clear instructions on block construction. Nancy's legacy lives on through projects like this.
Happy Quilting,
Team Nancy Zieman
Nancy Zieman Productions, LLC.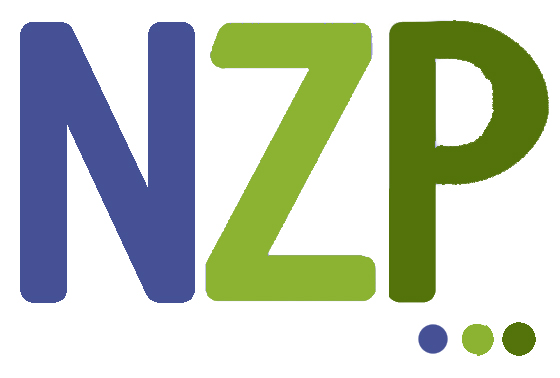 Content in this feed is © copyright 2019 by Nancy Zieman Productions, LLC and may not be republished without written permission. You're welcome to forward the email to a friend or colleague but it's not okay to add the RSS feed automatically as content on a blog or other website.
The FTC requires us to tell you that Nancy Zieman Productions, LLC has provided products by other companies in the course of doing business. The FTC requires us to advise you to take this information into consideration when reading this posting.
Make sure you are subscribed to Nancy Zieman Productions, LLC enews mailing list so you won't miss a thing. Sign up here. Join us on Facebook, plus a host of other social media channels. Connect With Nancy and Friends today!