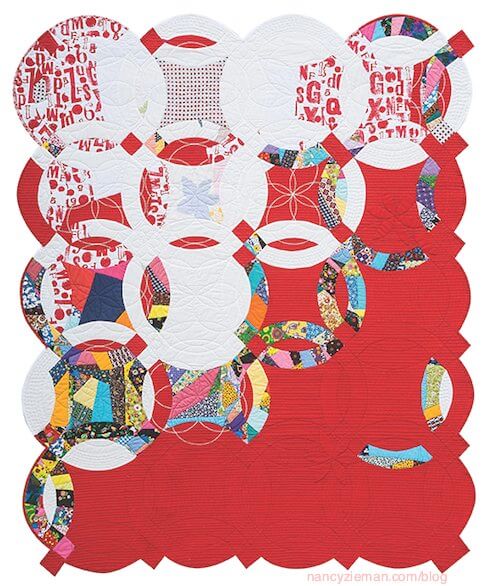 Quilt Traditions Made Modern with Victoria Findlay Wolfe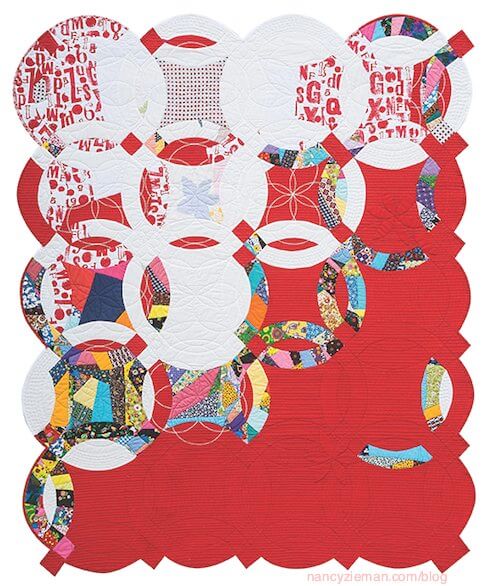 Sewing With Nancy guest Victoria Findlay Wolfe has one foot in Minnesota and the other in New York City. She ties her two lives together through her amazing quilts. The second episode of Double Wedding Ring Quilts is this week's Sewing With Nancy online video feature. Watch the 30-minute TV show online.
Victoria Findlay Wolfe uses the Double Wedding Ring quilt pattern as a palette to tell her life stories. During this episode, watch and learn how to assemble all the pieces of a Double Wedding Ring design.
Victoria's Quilt Showcase
Greatest Possible Trust
The featured photo is of Victoria's quilt, Greatest Possible Trust.  If my grandmother and I were able to make a quilt together, this quilt—Greatest Possible Trust—is what it might look like, explains Victoria. The design, a contemporary Double Wedding Ring, combines modern and traditional quilting and brings two worlds together. The quilt is also on the cover of her newest book, Double Wedding Ring Quilts.
Remembering Christmas Past
Remembering Christmas Past is filled with images from Victoria's childhood. The concave square of the Double Wedding Ring design is the perfect palette to showcase memories using fabric. With this quilt as the backdrop, learn her secret to piecing this traditional design.

Retro Poly Mod
If you asked most quilters, "What's your go-to quilting fabric?" My guess is that polyester double knit will NOT be the response. Yet, polyester knit is what Victoria chose for this quilt! The look is modern; the stretch in the fabric makes piecing curves a breeze, and the durability is second to none.


The inspiration for the above quilt, was a design created by Victoria's grandmother, Elda, again using polyester double knits. 
Bright Lights Big City
One hundred and fifty fabrics make this scrappy quilt extremely lively. The Bright Lights Big City quilt vicariously tells the story of Victoria's move to New York City  and the life she built there. It also is a study in pushing a design, combining the New York Beauty quilt element with a Double Wedding Ring design. This quilt defines the term Improvisational Quilt!

Bye for now,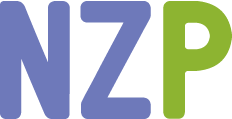 Content in this feed is © copyright 2015 by Nancy Zieman and may not be republished without written permission. You're welcome to forward the email to a friend or colleague but it's not okay to add the RSS feed automatically as content on a blog or other website.