Nancy Zieman 2017 Pillow Sewing Challenge Announced

You're invited to participate in my 2017 Pillow Sewing Challenge. Brainstorm, browse, design and plan. Then, sew a pillow! Enter my 2017 Pillow Sewing Challenge by emailing your image ([email protected]).
Make a pillow to showcase your sewing talents. Entries may be for any occasion, any color, or any size (that fits on a sofa or comparable household furniture). Sew a pillow using as much imagination as you like. You may enter ONE pillow: It must be completed within the last year and not entered in previous Nancy Zieman Pillow Challenges.
Pillow Sewing Challenge Guidelines
Select or create your design.
All sewing, quilting, serging, machine embroidery, and embellishment techniques are eligible!
You may enter ONE pillow: It must be completed within the last year and not entered in previous Nancy Zieman Pillow Challenges.
Grab our Pillow Sewing Challenge blog badge to let your friends know about this fun Pillow Sewing Challenge.
Remember to share your progress and projects on your social media sites using the hashtag: #NZPillowChallenge.
Email your photo by

5:00 pm Central time

, 

March 28, 2017

, to 

[email protected]

.
A Panel of Judges Review Entries
Elected winners and one randomly drawn winner will be announced 

April 4, 2017

.
Open to US residents only.
We're changing things up! 
Photos will be hosted on the Nancy Zieman public Facebook Page in the 2017 Pillow Sewing Challenge photo album. You may comment and ask questions directly on the photo. Of course, you can always share photos within Facebook, too.  You do NOT have to have a Facebook account to enter the challenge, but by emailing your photo to the address above, you're acknowledging and consenting to having the image shared in a public social media album. Subscribe or "LIKE" my Facebook page to see all the new pillows as they are added. View the Pillow Challenge entries in the photo album here.

Here are a few of my favorite pillow tutorials to stir your creative juices:
Tutorials Included
Wrapped Pillow Corners
Pillows, collars, and cuffs are just a few of the areas where corners need to be sewn. Cast aside the traditional technique and incorporate Nancy Zieman's "absolute easiest way" to handle sewing corners. Learn to make
crisp pillow corners using this tutorial
.
Boxed Pillow Corners
Give your living space a breath of fresh air by sewing new pillows. These boxed-cornered pillows are almost effortless to make. Learn how to add a nice boxy edge to each of the four corners. Learn how to make the
boxed-corner pillows here
.
Envelope Pillows

You can easily change your home décor with a little fabric and a great embroidery design. Embroider inspirational words, a seasonal motif, or choose an elegant fabric design to complement your décor. Then, follow these simple directions to create a pillow wrap, or two! Find the
embroidered pillow wrap tutorial here
.
Recycled Button-up Shirt Pillow
Lumberjack Pillow—from a flannel shirt:  I call this recycled-garment project my Lumberjack Pillow, although you could make this from a loved ones' shirt and sew a memory pillow as well. The technique used to fit the shirt around the pillow form allows for many shirts and pillow sizes to be created easily.
Throw Pillows Made From Quilt Blocks
Along our quilting journey, we try new techniques and test interesting ideas. Sometimes these valuable lessons and attempts yield "orphan blocks" or leftover quilt blocks that don't belong to a larger quilt. Take one or more of these treasured quilt blocks and sew them into throw pillows. It's an easy idea that doesn't require any additional quilting! See how easy it is to convert your quilt blocks to pillows using this tutorial.
Pillows from Quilted Fabrics
Make pillows from double-sided prequilted fabrics is easier than you think! I was smitten with the quilted eyeglass frames and polka dot duo from Riley Blake, knowing that a trio of pillows were destined for this playful fabric. Learn how to work with this fabric type in the Pillow Trio Tutorial.
Pillow Size Reference Chart: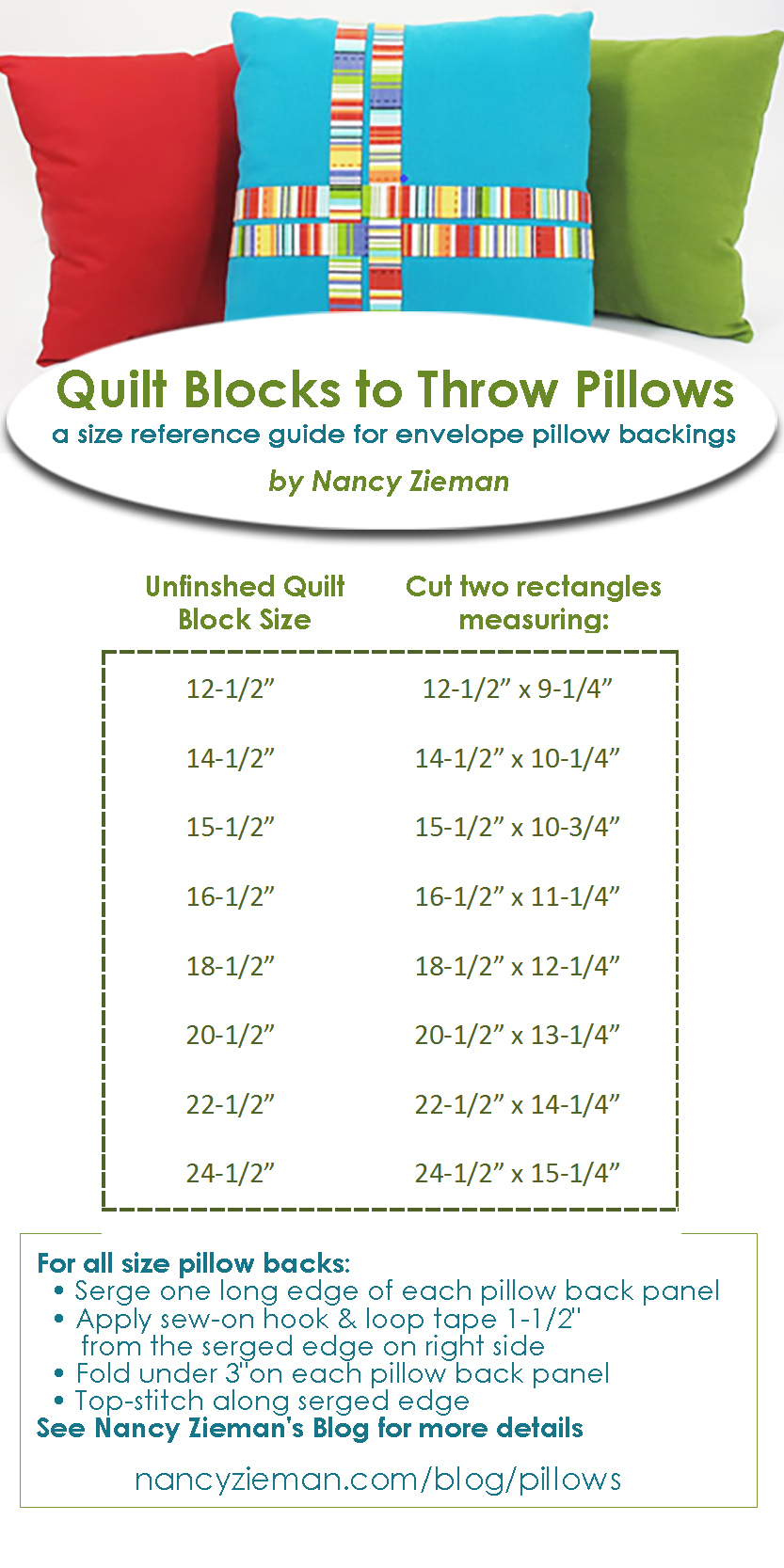 Go Social with Your Pillow Sewing Challenge 
If you have a website, copy the code above and paste it into your website editor to have the Pillow Sewing Challenge badge on your site.
If you are on social sites like Instagram, Twitter, Flickr, or Facebook, let all your friends know you are working on the Pillow Sewing Challenge by tagging your post with the hashtag:   #NZPillowChallenge.


Over $1,100 in prize packages

from our generous sponsors:
Baby Lock Sewing: Molly Sewing Machine, value $499
Assorted Product Bundle from June Tailor, value $159 
Clover Assorted Nancy Zieman Product Bundle, value $145
Sewing With Nancy 39 Sew Easy Projects Bundle from Nancy's Notions, value $50.
Aerofil Smartbox from Madeira Threads, value $116.
Ruler Pal by Pleasant Home Designs and a 24 piece Fat Quarter Stack of Juilette Fabric from Riley Blake Designs, value $90

F+W Media Two-Book Package, value $50
Hobo Tote Template and Notions bundle donated by Nancy Zieman, value $50
---
2017 Pillow Sewing Challenge Schedule
March 28: Entry Deadline

April 4: Winners Announced
Share your comments below about the Pillow Sewing Challenge and let us know if you plan to join in the fun!
Bye for now,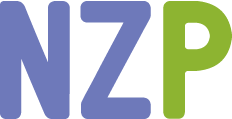 Content in this feed is © copyright 2017 by Nancy Zieman and may not be republished without written permission. You're welcome to forward the email to a friend or colleague but it's not okay to add the RSS feed automatically as content on a blog or other website.
The FTC requires us to tell you that Nancy Zieman is provided products by other companies in the course of her business. The FTC requires us to advise you to take this information into consideration when reading this posting.
Make sure you are subscribed to my enews mailing list so you won't miss a thing. Sign up here. Join us on Facebook, plus a host of other social media channels. Connect With Nancy today!
Save
Save
Save
Save
Save
Save
Save
Save
Save
Save
Save