Four Easy Jean Repair Hacks


Mending! That's a sewing topic that I usually try to avoid. I've never thought,
Oh goodie, today I get to replace a zipper!
 Can you relate?
Then one day, I decided that mending doesn't need to be a trial. You can cheat! No demerits, rather legitimate—although unconventional—sewing repairs with minimal effort. You'll find four common mending repairs in the first episode of Quick Stitch to Wear Again, a new Sewing With Nancy video. Watch online, on Public TV, or on DVD. Or, follow all the details in the book. Here's what you'll learn!
Fool'em Jeans Hem
Here's the first cheater's way to mend, the Fool'em Jeans Hem! I'll show you how to shorten a pair of jeans, yet keep the original hemline stitching—you might be surprised at the solution. Click to watch online.
No-Bump Jeans Hem
When tapered or flared jeans must be shortened, another fix-it approach is needed. Usually, it's tricky to sew over the thick seams. Not so with the No-Bumps Jeans Hem approach. No steamroller needed, just a quick-stitch tip!


Snug-up the Waist Fix
When pants or jeans fit around your hips, but gape at the waist, you can "Snug-up the Waist" without a second thought. Grab a seam ripper and some elastic and I'll show you how to create a snug fit in mere minutes.


Cover-Up Zipper Fix
Sew True! You'll never see zippers the same way! The Cover-Up is Exposed. Okay, we're having fun with a topic that can be dry. The Cover-Up Zipper technique, replacing zippers in jeans and pants, is truly sensational. Don't look for the latest edition of Sew True at the grocery checkout—just watch online!

Special thanks to Philip Ashby, graphic artist at Wisconsin Public TV for the clever illustrations.
19 Cheater's Sewing Repairs in My New Book!
There wasn't time to demonstrate all the mending tips and tricks on TV—you know, only a half-hour show–so my staff and I gathered additional easy ideas to add to the tips shown on TV. All 19 tips with illustrations are in the full-color book, Quick Stitch to Wear Again.

For a chance to win a copy of the Quick Stitch to Wear Again book from Nancy's Notions, simply leave a comment sharing which of these mending tips you need the most.
The randomly selected winner of a copy of Grandmother's One Patch Template Collection from Clover is Michael J. Elinski.
His comment was, "My next hexagon-style project will be an autumnal-colored, long, dining table runner for Thanksgiving using you faux-hexagon technique. Grandmother's one patch template collection has the perfect tool to to sew this project that might look difficult, but is really quite manageable."

The randomly selected winner of a Florida Bag Template Set from Clover is Jan Sedivy.
Her comment was,"I love the look of the cinched tote for spring. I have a wildflower spring fabric that would be great for this pattern. Thank you."
Bye for now,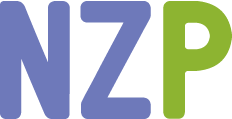 Content in this feed is © copyright 2017 by Nancy Zieman and may not be republished without written permission. You're welcome to forward the email to a friend or colleague but it's not okay to add the RSS feed automatically as content on a blog or other website.
The FTC requires us to tell you that Nancy Zieman has provided products by other companies in the course of her business. The FTC requires us to advise you to take this information into consideration when reading this posting.
Make sure you are subscribed to my enews mailing list so you won't miss a thing. Sign up here. Join us on Facebook, plus a host of other social media channels. Connect With Nancy today!
Save
Save
Save
Save