2016 Quilt Extravaganza—March Block of the Month
The third block of the 2016 Quilt Extravaganza is here! This month, you'll learn how to create a contemporary quilt block, featuring semicircles machine appliquéd to the scrappy background fabrics. Use the Carefree Curves Template to create the shapes easily and without setting in any curved seams.
Have you selected fabrics and created the strata for your 2016 Block of the Month? Check out the details in the January 9 blog. I encourage you to use as many scraps from your stash as possible. I'm using bright and neutral fabrics in this quilt.
All blocks for 2016 will be created from pieced fabric strata. Read more on this blog post.


Block #3: Opposites Attract
Supplies:
One neutral fabric strata
One bright fabric strata

Lightweight fusible interfacing

Monofilament thread

Fine Tip Non-Permanent Marking Pen
Cut Fabrics
Cut the following fabric and interfacing pieces:
From each bright and neutral strata cut one 6-1/4″ x 12-1/2″ fabric rectangle (background).
From each bright and neutral fabric strata cut one 10″ x 10″ fabric square (for circles).
Cut two 10″ x 10″ interfacingrectangles (for circles).
Cut one 1″ x 12-1/2″ fabric rectangle (dividing strip).
Create the Semicircles
Using the 10″ x 10″ fabric and interfacing rectangles, pin the smooth side of the 

interfacing

 on the right side of the fabric. Make two pair; one bright strata and one neutral strata.
What would a Quilt Look Like?
Suppose we were to make a quilt using only this one block style, what would it look like?
This first digital quilt concept focuses on creating a larger "spinning" block by joining four March blocks together. The larger 24″ block units are then stitched into rows to create this large quilt.
 The second digital concept quilt featured uses the positive and negative color values to create an alternating design. Notice how the background halves create a secondary scrappy block.

 
 The last digital quilt yields a fun table runner. Borders, which are cut from additional random scrap fabrics, are added to five March blocks.
We'll be using the Carefree Curves Template throughout the entire 2016 Quilt Extravaganza. Watch episodes online for more tips on using the templates in my two-part series featuring the
Trace'n Create Carefree Curves
tools on
Sewing With Nancy.
To watch Sewing With Nancy on your iPad, iPod Touch, or iPhone, download the app.

Sew and Share
Send in a photo of your blocks and quilts and we'll share with others in upcoming blogs and on Facebook. I'd really like to see what fabrics you're using! Send the images to [email protected]
Bye for now,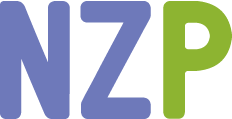 Content in this feed is © copyright 2016 by Nancy Zieman and may not be republished without written permission. You're welcome to forward the email to a friend or colleague but it's not okay to add the RSS feed automatically as content on a blog or other website.
Make sure you are subscribed to my enews mailing list so you won't miss a thing. Sign up here. Join us on Facebook, plus a host of other social media channels. Connect With Nancy today!