Wind Chime Quilt—Fresh for Spring

As you probably know, I am a big fan of making interesting projects with quick methods. Sometimes, like many of you, I just do not have the time to devote to a complex intricate design. When I started designing quilts with columns instead of traditional quilt blocks, my head spun with ideas and I found the designs appeared complex and intricate, with ease of construction. Welcome to the third blog post and third Sewing With Nancy episode in the series on my book on Quick Column Quilts.
Wind Chime Column Quilt
The wind chimes hanging from our deck served as the inspiration for this Wind Chime Column Quilt. Just like real wind chimes, the angled accent pieces, seem to move as if gently nudged by the wind. Here's a little preview of how I designed this column quilt.
Auditioning fabrics: You'll learn how to use a print fabric to audition other fabrics to see if they're compatible. The striped fabric served as the color inspiration for this quilt. All of the "wind chime fabrics" came from my stash.
Waste not want not: Since some of the fabrics were short on yardage, I designed a way to use every inch of a strip. You'll have to tune into the show to learn this technique. It's easier to see it demonstrated than to write about it. Just call me lazy!
Folded Flying Geese Wall Hanging
No half-square triangles are needed to make these artistic Flying Geese. Start with squares, fold three times, and presto the folded triangles create 3-dimensional Flying Geese. Plus, the background columns are not cut, but rather one piece of fabric. Hmm, it's kinda interesting.
Floating Squares Column Quilt
This double-sized quilt looks difficult to make, but not so! The darker squares float on the light background of the quilt top, made with some creative cutting and sewing of crosswise strips. Not to worry; you will not be required to cut squares. I've opted for a quick-to-make column quilt!
13 Quilt patterns are detailed in the book,
Quick Column Quilts
.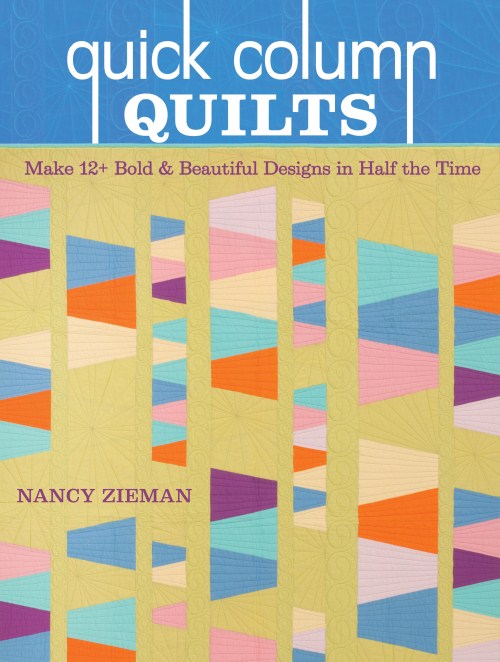 Bye for now,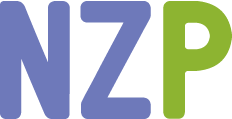 Content in this feed is © copyright 2016 by Nancy Zieman and may not be republished without written permission. You're welcome to forward the email to a friend or colleague but it's not okay to add the RSS feed automatically as content on a blog or other website.
Make sure you are subscribed to my enews mailing list so you won't miss a thing. Sign up here. Join us on Facebook, plus a host of other social media channels. Connect With Nancy today!