An Embroidery Lesson on How to Hoop a Onesie

The first step for adding machine embroidery to fabric or "ready-mades" is to hoop the fabric. Sounds simple, yet with each different fabric type and/or shape of the project, there are valuable tips and techniques that make that hooping process simple. My Sewing With Nancy guest and professional embroiderer Marie Zinno and I give you five lessons during the first episode of Hoop It Up—Guide to Successful Embroidery. We hope you'll follow along.
A Lesson on Hooping a Onesie
Learn how to stabilize, hoop, and embroider a blanket, burp cloth, bib, hooded towel, and onesie. You can easily watch online to see all the tricks of the trade. I thought I'd share one of the lessons with you—hooping a onesie—to show you that we have lots of tricks up our sleeves.
Step one: Stabilize the knit fabric.
Fuse a large  piece of a

fusible cutaway stabilizer

to the wrong side of the knit fabric. Later, the stabilizer will be trimmed down to size. The large fused area improves the hooping results.
Step Two: Determine placement of the design.
Use a template designed for onesies to a achieve spot-on placement.
Align the template with the neckline shape and center front of the onesie. This template is one of 16 templates found in

The Children's Perfect Placement Kit.

If you've ever embroidered a design lower, higher, or off center, you'll appreciate using these handy templates.
Position a Target Sticker within the opening.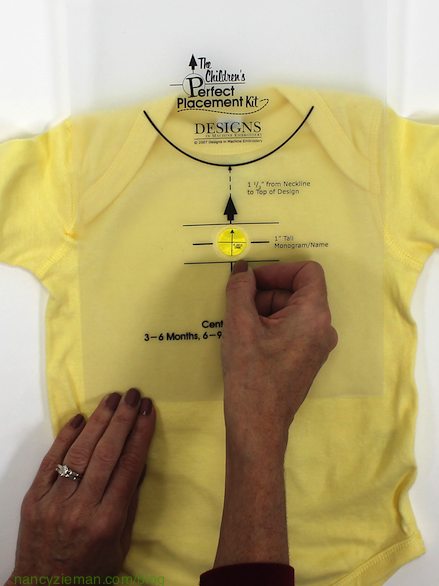 Step Three: Nest the onesie around the hoop.
Use a

Hoop Guard

 to keep the nested fabric from getting in the way of the embroidery needle. It's a great investment if you plan on embroidering many small, ready-made items. The Hoop Guard is placed on the "north" end of the hoop. Watch online as Marie preps the hoop for embroidery.
Use strips of painter's tape to keep the remaining fabric out of the stitching field.

Step Four: Enjoy the embroidery process.
Select your fabric embroidery designs. All of the embroideries for the featured baby items are from the

Amazing Designs Collection, Cuddle Buddies.
Step Five: Remove the embroidery from the hoop and trim away the excess stabilizer.
Other Hooping Lessons
During this first episode of Hoop It Up—Guide to Successful Embroidery, learn how to hoop:
A fleece or napped blanket—my kids called them ni-nights!
Burp Cloths—remind the new parents to place the embroidered half of the cloth towards their back.

Baby Bibs—new moms and dads need lots of these, so do the grandparents.

Hooded Bath Towel—you're going to like the nesting technique.

99 Tips for Embroidery Success in Hoop It Up, a book by Marie Zinno and Eileen Roche
Marie and co-author Eileen Roche have teamed up to show you how professionals hoop over 30 projects.
Learn a different approach to hooping over 30 projects—both flat and tubular.
Use either a standard hoop or a user-friendly magnetic hoop.
Read and learn from two embroidery professionals.
Inside the 80 page spiral bound book you'll find embroidery positioning tools that you can use again and again:
Angle Finder
4″ Target Ruler (two versions)
7″ Target Ruler (two versions)
Target Stickers
To watch Sewing With Nancy on your iPad, iPod Touch, or iPhone, download the app.
For a chance to win the Hoop It Up—Guide to Successful Embroidery DVD from Nancy's Notions, or the book from Designs In Machine Embroidery, please leave a comment telling us your favorite baby item to embroider. 
The random winner of the Simple to Chic T-Shirt Remakes DVD, from Nancy's Notions, is Laurie. Here's Laurie's comment: "I like the blue, but I have to say I love the black one! It would be a wonderful birthday present! (Tomorrow) Thanks ladies for the great design ideas!"
The random winner of of the Simple to Chic T-Shirt Remakes Embroidery Design CD, from Designs In Machine Embroidery (DIME), is Linda. Here's Linda's comment: "I love all the designs and love decorating T-shirts for my friends and family. Thanks for all the new ideas to use in 2016".
Bye for now,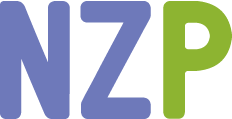 Content in this feed is © copyright 2016 by Nancy Zieman and may not be republished without written permission. You're welcome to forward the email to a friend or colleague but it's not okay to add the RSS feed automatically as content on a blog or other website.
Make sure you are subscribed to my enews mailing list so you won't miss a thing. Sign up here. Join us on Facebook, plus a host of other social media channels. Connect With Nancy today!