Embroidery Tips for Difficult-to-Hoop Projects

My TV guest likes to compare machine embroidery to cooking. When cooking you follow the recipe, purchase the ingredients, but sometimes tweak the process. That's what happens with machine embroidery; you learn to adjust the hooping technique, design, and/or stabilizer to fit the project.
Marie Zinno, embroidery professional and author, is my guest during the two-part series, Hoop It Up—Guide to Successful Machine Embroidery. You can now watch the second episode online.
Embroidery Hooping Recipe
Learning the proper and efficient way to hoop fabrics or projects will guarantee embroidery success. In this Spa Day grouping, the tote, slippers, and cosmetic case all require a specific hooping recipe. You might think that these projects aren't easy to embroider, but with our tips you'll find the winning embroidery recipe.
Mark the center of the tote, between the handles.

Align a target ruler with the center mark. 

Place a target sticker in the opening.
Note from Nancy: Target stickers have an adhesive on the back and generally stick to fabric. The fabric used in our ready-made tote was pre-treated with an anti-stain finish—the sticker didn't stick. We held it in place with office tape. Improvise!
Use a standard hoop or a

Snap Hoop

to hoop the fabric. If using a standard hoop, back the fabric with a

poly-mesh stabilizer

. 

With the

Snap Hoop

, a stabilizer isn't needed.
Note from Nancy: Often when I feature a magnetic project on Sewing With Nancy, I receive emails of concern. Not to worry, unless your computerized sewing machine is disassembled, there is no fear of damage to your machine. 
Turn the tote inside out. Hoop the fabric.
Insert the hoop in the embroidery unit. Watch online as Marie and I embroider this tote. One of the many tricks to embroidering a ready-made tote or bag is to turn it inside out.
Layered Monograms
During this program, you'll also learn how to layer the monograms. We used a font called Cannes, which is found in the software Monogram It!. Save two separate files in the machine's memory; in this instance the "A" and "Anna." Marie has easy tips on merging the files.
There's More to Learn
The spa slippers and waffle-weave cosmetic case are next to be embroidered. Watch to find out how.
It's time to wrap up this two-part series on Hoop It Up. A special thank you to Marie Zinno for sharing her embroidery expertise with us.
99 Tips for Embroidery Success in Hoop It Up, a book by Marie Zinno and Eileen Roche
Marie and co-author Eileen Roche have teamed up to show you how professionals hoop over 30 projects.
Learn a different approach to hooping over 30 projects—both flat and tubular.
Use either a standard hoop or a user-friendly magnetic hoop.
Read and learn from two embroidery professionals.
Inside the 80 page spiral bound book you'll find embroidery positioning tools that you can use again and again:
Angle Finder
4″ Target Ruler (two versions)
7″ Target Ruler (two versions)
Target Stickers
To watch Sewing With Nancy on your iPad, iPod Touch, or iPhone, download the app.
For a chance to win the Hoop It Up—Guide to Successful Embroidery DVD from Nancy's Notions, or the book from Designs In Machine Embroidery, please leave a comment telling us your favorite Spa Day item to embroider. 
Bye for now,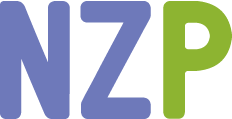 Content in this feed is © copyright 2016 by Nancy Zieman and may not be republished without written permission. You're welcome to forward the email to a friend or colleague but it's not okay to add the RSS feed automatically as content on a blog or other website.
Make sure you are subscribed to my enews mailing list so you won't miss a thing. Sign up here. Join us on Facebook, plus a host of other social media channels. Connect With Nancy today!
>