Mary Mulari Apron Pattern Round Up for Fall

🍁 Sew a Reversible Apron for fall with Mary Mulari's Reversible Apron Sewing Pattern Round Up! Make each of Mary's stylish apron patterns with just one yard each of two coordinating cotton fabrics! Plus SAVE 10% Off Apron Patterns & and Give Thanks Fabrics by Sandy Gervais for Riley Blake Designs now through Sunday at Nancy Zieman Productions at ShopNZP.com!

Sew a fun Reversible Fall Apron with Mary Mulari's best-selling Crisscross Apron Sewing Pattern! It's easy to sew and easy to wear with no annoying neckbands – to rub on the back of your neck – and features a comfortable fit with no strings or ties.

Use this unisex adult and teen size Favorite Reversible Apron Pattern with Mary's easy-to-follow instructions to make aprons for gift giving—also makes a great gift for the guys in your life – who like to cook and/or barbecue.
Choose traditional neck and waist ties or cross back straps in narrow or wide widths with Mary's Viola Apron Pattern–named after her mother. The apron body with its shirttail hemline is 36" in width at the waist/hip, offering good body coverage. Plus includes a fabric face mask pattern!
Mary's Hipster Apron Pattern is a popular unisex style and offers many options for unique creations each time you use the pattern. Choose from three neckline shapes: straight line, round, and V-neckline. The adjustable neck band can be closed with double slip knots that adjust, Velcro, buttons and buttonholes, or a single knot. The distinctive side extensions wrap around the hips, providing a handy place to wipe hands, and the narrow apron front allows for ease of movement.
Mary found inspiration from aprons worn by restaurant wait staff for her Hot Dish Apron Pattern features a "v" neckline and adjustable neck straps either tied together or overlapped with a Hook and Loop Tape closure. Two large pockets, big enough to hold oven mitts or potholders, meet the apron side seams and are offset for interest and for less side seam bulk.
Mary's Wrap Front Apron Pattern is a vintage-inspired apron style reinvented with a modern flair! This wrap cover-up apron inculdes details such as a loop for easy hanging and optional shaped pockets. Make the bottom edge square or rounded, trim the pockets with machine embroidery, use ribbon for quick and easy apron ties—there are lots of options to choose from. Mary's even made an elegant version from a lamé lined shawl.
🍁 Choose your style and sew a reversible apron for fall! All of Mary's stylish apron patterns are sewn with just one yard each of two coordinating cotton fabrics!
Related Blog Posts




Are you sewing an apron for fall? Have you sewn one of Mary's Aprons? Please leave a comment below–sharing your favorite Mary Mulari apron design!
Happy Sewing!
Team Nancy Zieman
Nancy Zieman Productions. LLC.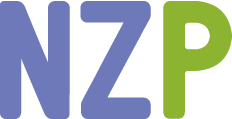 Stitch it! Sisters is a production of NZ Productions LLC. Content in this feed is © copyright 2021 by Nancy Zieman Productions, LLC and may not be republished without written permission. You're welcome to forward the email to a friend or colleague but it's not okay to add the RSS feed automatically as content on a blog or other website. The FTC requires us to tell you that Nancy Zieman Productions, LLC has provided products by other companies in the course of doing business. The FTC requires us to advise you to take this information into consideration when reading this posting.