Make a Skirt in One Night

Here are my tips and tools for sewing a skirt with an elastic waistband, in one evening. Adding a waistband to a skirt couldn't be easier with the proper tools. I'm pleased to share with you the Flex 'n Glide Bodkin, the Clip 'n Glide Bodkin, and the Elastic Lock Set! These three useful sewing notions work well independently or together.
Flex 'n Glide Bodkin
The Flex 'n Glide Bodkin is a long flexible bodkin featuring an elongated "eye" with grippers. The elongated eye accommodates ribbons and trims up to 1-1/2″ wide. The "grippers" hold trims and elastic in place while pulling through the casing. The handy length and flexibility allow for a smooth passage—even along curves.
Clip 'n Glide Bodkin
The Clip 'n Glide Bodkin is my new go-to bodkin for casings that are 3/4″ and larger. The clip provides a firm hold on elastic, ribbon, trims, and cording, for pulling through casings with ease. The exceptional flexibility ensures a smooth passage along straight and curvy areas.

Elastic Lock Set
The Elastic Lock Set includes the Elastic Lock and Flexible Bodkin. The Elastic Lock firmly holds elastic or trim ends and prevents the end from slipping into the casing. The Elastic Lock is also ideal for securing multiple rows of elastic. The Flexible Bodkin features a 1″ eye with grippers.

Super-Quick Circle Skirt
Here's a super-quick circle skirt project to showcase just one of the many uses of Clover's new Clip 'n Glide Bodkin and Elastic Lock Set.
For this project, we've selected McCall's pattern M6994 and a textured knit fabric. 
Stitch front and back at side seams, right sides together. Use your serger or your conventional sewing machine set for a wobble stitch. A wobble stitch is a narrow zigzag (.5 width and 2.5 length) stitch. This ever-so-slight zigzag provides a little stretch in the seam while looking like a straight seam from the right side.
Pin waistband sections, right sides together.
 Stitch sides with a wobble stitch, leaving a 1-1/2″ opening at one side.
Fold waistband, wrong sides together, and pin or baste.
 Pin waistband to skirt, right sides together, and stitch.
Insert one end of the elastic into Clover's Clip 'n Glide Bodkin. Clip the 

Elastic Lock Set

 to the opposite end of the elastic.
Pull elastic through the casing using the pointed end of the bodkin.
Note from Nancy: Create a bulk-free elastic seam by zigzagging elastic ends to a swatch of firmly woven fabric. Cut away extra fabric.
Hem skirt using your favorite method. Or for a more casual look, no hem is needed if the fabric is a knit. If you've serged the seams, be sure to pull the serger tails into the seam and add a drop of

seam sealant

. 
Now is your chance to win a Clip 'n Glide Bodkin from Clover. Simply leave a comment below.
Bye for now,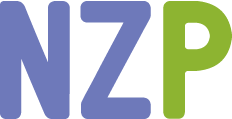 Content in this feed is © copyright 2017 by Nancy Zieman and may not be republished without written permission. You're welcome to forward the email to a friend or colleague but it's not okay to add the RSS feed automatically as content on a blog or other website.
The FTC requires us to tell you that Nancy Zieman has provided products by other companies in the course of her business. The FTC requires us to advise you to take this information into consideration when reading this posting.
Make sure you are subscribed to my enews mailing list so you won't miss a thing. Sign up here. Join us on Facebook, plus a host of other social media channels. Connect With Nancy today!