Team NZP's Tips for Navigating Social Media Stories and our Annual Home for the Holidays SALE is Now Underway!

We LOVE our online community and we want to ensure you never miss a Team NZP update! We've taken advantage of all the features both Facebook and Instagram have to offer and we're here to help you get the most out of these apps, too. In this tutorial we're sharing how to view our Instagram and Facebook Stories, how to go directly to the NZP Blog and Shop from Instagram, and how to share our posts with your friends and followers.
Viewing Instagram and Facebook Stories
Find behind-the-scenes pictures, store updates, sewing project features and so much more on our Instagram Stories and Facebook Stories!
There are two ways to view our stories on both Instagram and Facebook: When you go directly to our Instagram page, and our profile picture is highlighted. See below in PINK (Instagram example) or BLUE (Facebook example). The highlighted profile picture that signals that we've shared a NEW! story for you to view! You can click directly on our profile picture and our story will pop up on your screen. The story will last about 10-15 seconds and will automatically take you to the next slide – if available, or will close out when played. If you happen to exit or would like to re-watch our story, just click back on our profile picture and it will pick up where you left off, or will start from the beginning.
You can also find our NEW! stories at the top of your feed when you first open your Apps – along with stories from your other friends and those you follow!
NOTE: Instagram and Facebook stories remain viewable for 24 hours only!
Instagram Story Links
Instagram recently added a new feature that allows Team NZP to directly link to our website through our stories! When we feature a new product, or sewing tutorial, and share it to our story – you'll be able to click the link and it will take you directly to our web page.
To access this link, tap on the white box (highlighted in the example image above) with the "link" symbol plus NANCYZIEMAN.COM/BLOG. From here it will take you to your desired link to where you can see our free sewing tutorial, and shop throughout our store.
Sharing Facebook and Instagram Content
Sharing posts from both our Facebook and Instagram to your profiles is a great way to show your friends and family what you are interested in, and what you think they may be interested in! It's also a great way to help us spread awareness on all things Nancy and help us keep her legacy alive. Here are a few ways you can share Nancy Zieman Productions content to your Facebook and Instagram profiles:
Facebook
Step 1 – When you're ready to share a NZP Facebook post – for your friends to see, scroll to the bottom of the post and click the share button (highlighted below in YELLOW).
Step 2– Select which way you want to share the post. Selecting "SHARE NOW" will send the post directly to your profile and feed. Or, you may select "SHARE IN NEWS FEED" which will allow you to add your own caption or text above the post which you are sharing. Selecting "SHARE TO YOUR STORY" will add this post to your Facebook Story (Sharing Facebook and Instagram Content).
Instagram
Step 1 – When you're ready to share a Team NZP Instagram post for your friends to see, click on the small paper airplane icon below the image.
Step 2– Select "ADD POST TO YOUR STORY" and it will direct your story upload.
Step 3 – Share your story to your followers by selecting the "SEND TO" and your story will be visible for 24 Hours.
Tagging Your Friends – Facebook and Instagram
Another way to share interesting content with your friends is to tag them directly in the comments of the post. This is a simple and fast way to share our post directly with a friend or two – who you know would enjoy it! Here's how to tag friends in both Facebook and Instagram:
Choose which piece of content you want to tag for your friends to see. From there, use the @ symbol to tag each friend. Begin typing their name directly after typing the @ symbol (NO SPACES), both Facebook and Instagram will populate friend suggestions, then select your friend. When selected, your friend's name will be highlighted in blue or will show as bolded.
Once tagged, your friends will receive a notification that will take them directly to the post you tagged them to see!
Shop our Annual Home For the Holidays SALE starting Today! at ShopNZP.com


Join the Nancy Zieman Productions 2021 Christmas Stocking Sewing Challenge!
Find Christmas Stocking Sewing Challenge details in our November 4, 2021 blog posting
. You could win a prize from one of our generous

2021 Table Runner Sewing Challenge Sponsors! Challenge entry photos due November 24, 2021.
A few weeks ago, Deanna Springer from Team NZP joined Meg Goodman for an interview on Bernina's Sew & S0 Podcast. In case you missed it, tune in for this delightful chat with Meg and Deanna, as they talk all things Sewing, how Deanna got started sewing at age 6, how 4-H guided her career path with Nancy Zieman, and now with Stitch it! Sisters. Deanna shares a behind the scenes look at family life and growing up in Wisconsin with her three sisters. Plus exciting news of what's next for Nancy Zieman Productions. Listen here, today!
Team NZP is proud to honor our Veterans today and always. To all that have served and continue to serve, thank you for your bravery, sacrifice, and service.
For a chance to be the random winner of a Clover's Premier Seam Ripper, please leave a comment below sharing what projects you're sewing, this fall!
Clover will give away one Premier Seam Ripper, to one US resident in the 48 contiguous states. Winner must reply within 30 days to the official giveaway announcement email message – sent from Nancy Zieman Productions.
Happy Sewing!
Team Nancy Zieman
Nancy Zieman Productions. LLC.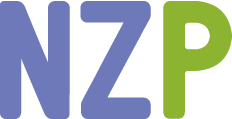 Stitch it! Sisters is a production of NZ Productions LLC. Content in this feed is © copyright 2021 by Nancy Zieman Productions, LLC and may not be republished without written permission. You're welcome to forward the email to a friend or colleague but it's not okay to add the RSS feed automatically as content on a blog or other website. The FTC requires us to tell you that Nancy Zieman Productions, LLC has provided products by other companies in the course of doing business. The FTC requires us to advise you to take this information into consideration when reading this posting.