Voting Begins—Second Annual Stocking Challenge

It's time to cast your votes in the 2015 Annual Christmas Stocking Sewing Challenge. There are over 110 stocking entries to review and admire. You'll be inspired by the creativity!
Each participant was asked to sew a Christmas Stocking, with a maximum of four projects per person. Prize winners will be selected based on YOUR votes. Good news—you can cast up to five votes during your voting selection process.
If you are a challenge contestant, ask your friends to vote.
Good luck to all participants!
Nancy Zieman's Christmas Stocking Sewing Challenge
Voting opens today, December 8.
Cast up to five votes during your selection process.
Share this link (by copy and pasting) http://www.nancyzieman.com/blog/?p=35751
Encourage friends to vote.
Voting closes Sunday, December 13, 2015.
Winners announced on Tuesday, December 15.
Tech Tip from Nancy: If the images are small on your computer screen, use Ctrl + to increase the images on the screen. Use Ctrl – to reduce the size when finished.
Over $1000 in prize packages from our generous sponsors:
First Place: 

F

+W Media Sewing and Quilting Book Bundle, a $159 value
Fourth Place: Riley Blake Church Ladies Apron Fabric, a $110 value
Fifth Place: Pellon Bundle Package, a $110 value
Sixth Place: Bundle of Nancy Zieman Products and Notions from Clover, a $102 value
Eighth Place: Quilter's Package from June Tailor, a $90 value
 The random winner of a copy of  Sensational Scarves from last week's blog is Carol. She said: You can never have too many scarves. They dress up any outfit and make you feel a little more glamorous. Thanks Nancy!
Good Luck!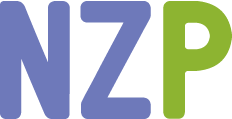 Email challenge questions to [email protected] Challenge not open to sponsors, employees, and immediate family members. Photos and techniques may be featured in future promotions, blog posts, videos, and/or TV shows.
Nancy Zieman—author, pattern designer, businesswoman, producer, and national sewing authority—is the host of the popular show Sewing With Nancy®, which appears exclusively on public television stations across the United States and Canada. Follow Nancy's blog at NancyZieman.com/blog and sign up to receive Nancy's E-News for the latest news in Sewing, Quilting, Creating, and Block of the Month updates.
Content in this feed is © copyright 2015 by Nancy Zieman and may not be republished without written permission. You're welcome to forward the email to a friend or colleague but it's not okay to add the RSS feed automatically as content on a blog or other website.