Second Annual Stocking Challenge – Winners Announced

The Christmas Stocking Sewing Challenge was so much fun to host. I enjoyed seeing all the entries and the talent showcased in the event. You can still view the virtual stocking show online in this post. As may know, voting came to a close over the weekend, and it is now time to announce the winners. Thank you to everyone who participated and thank you to all the friends, family, and sewing enthusiasts who voted!
If your stocking is featured here, you will receive an email from my team requesting contact information. Congratulations!
The Winners are:
Victorian Lady's Boot
White Poinsettia
Victorian Men's Boot
Reindeer Swirl
Cardinal Christmas Stocking
Christmas Kitty
Oh Holy Night!
A Very, Merry Christmas
Have a Harley Christmas
And the winners are:
– – – – – – – – – – – – – – – – – – – – – – – – – – – – – – – – – – – –
Congratulations to Amanda who wins the Sew Mama Sew Give Away Day event. She wins a prize Tablet Keeper Template Bundle from Clover.
Bye for now,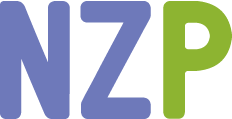 Content in this feed is © copyright 2015 by Nancy Zieman and may not be republished without written permission. You're welcome to forward the email to a friend or colleague but it's not okay to add the RSS feed automatically as content on a blog or other website.
Make sure you are subscribed to my enews mailing list so you won't miss a thing. Sign up here. Join us on Facebook, plus a host of other social media channels. Connect With Nancy today!