Give From the Heart on Thanksgiving Eve

Give from the heart on Wednesday—then give thanks on Thursday. This Thanksgiving Eve, Tie One On (an apron of course!) and bring joy to the life of someone in need.
Participation is easy and up lifting. Simply wrap a loaf of bread or baked goods in an apron and tuck an encouraging note or prayer into the pocket; then present your offering to a neighbor, friend, or person in your community who could benefit from your gesture of kindness. Tie One On—and put the "give" back into Thanksgiving. Note: There is also a Tie One On Day card that you can print from the website and include with your gift.
EllynAnne Geisel is the founder of Tie One On Day and has this to say about this unique approach to Thanksgiving. "Women clad in aprons have traditionally prepared the Thanksgiving meal, and it is within our historical linkage to share our bounty."  
Featured Apron Patterns
You may have an apron to give away or might think of sewing a brand new version. Mary Mulari's new apron pattern, Family Girls features three aprons in one pattern—adult, child, and doll. Sweet!
Cranberry Bread Recipe—a Thanksgiving Favorite
This is either our third or fourth year participating in Tie One On Day. Each year I give a different recipe. I can't take credit for this year's cranberry bread recipe because it's from Ocean Spray. (Trivia: Did you know that Wisconsin is the largest grower of cranberries? I digress.)
Ingredients
2 cups flour
1 cup sugar
1 1/2 teaspoons baking powder
1 teaspoon salt
1/2 teaspoon baking soda
3/4 cup orange juice
1 tablespoon grated orange peel
2 tablespoons shortening
1 egg, well beaten
1 1/2 cups fresh or frozen cranberries, coarsely chopped
1/2 cup chopped nuts
Directions
Preheat oven to 350ºF. Grease a 5″ x 9″ loaf pan.
Mix together flour, sugar, baking powder, salt, and baking soda in a medium mixing bowl. Stir in orange juice, orange peel, shortening and egg. Mix until well blended. Stir in cranberries and nuts. Spread evenly in a loaf pan.
Bake for 55 minutes, or until a toothpick inserted in the center comes out clean. Cool on a rack for 15 minutes. Remove from pan; cool completely. Wrap and store overnight. Makes 1 loaf.
A Giveaway is at the Tie One On Day website
To encourage involvement and spread the word about Tie One On Day, leave a comment at their website to be included in their giveaway.
Bye for now,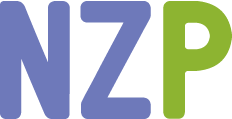 Nancy Zieman—author, pattern designer, businesswoman, producer, and national sewing authority—is the host of the popular show Sewing With Nancy®, which appears exclusively on public television stations across the United States and Canada. Follow Nancy's Blog at NancyZieman.com/Blog and sign up to receive Nancy's E-News for the latest news in Sewing, Quilting, & Creating.
Content in this feed is © copyright 2014 by Nancy Zieman and may not be republished without written permission. You're welcome to forward the email to a friend or colleague but it's not okay to add the RSS feed automatically as content on a blog or other website.