Stitching a Sewing Community Together

Puyallup, WA, near Seattle, hosts the annual Sewing & Stitchery Expo where 30,000 sewing, quilting, and embroidery enthusiasts gather to share, learn, and enjoy. To help celebrate the 30th anniversary of this mega sewing event, the Sewing With Nancy team was invited to capture the unique camaraderie between designers, teachers, vendors, and attendees, which happens at this annual event.
Stitching a Sewing Community Together is this week's Sewing With Nancy online video feature. Watch Sewing With Nancy online or on PBS. Here's a preview of the show.
Learn Tips from a Pattern Designer
The episode begins with my interview with renowned sewing author, designer, and educator, Pati Palmer of Palmer/Pletsch Associates. Pati shares the process of designing patterns—she specializes in presenting ideas from our point of view.
See the Sewing World from a Pattern Company's Perspective
Kathy Marrone, editor of Vogue Pattern magazine and also representing The McCall Pattern Company, presents a unique point of view of what a pattern company learns from attending a sewing event. Her insight might surprise you! (Notice the thumbs-up sign from Ben, our director. It must have been a good "take!")
Ever Wonder about the Fabric Designing Process?
Tula Pink, graphic artist turned extraordinary fabric designer and quilt designer, shares how inspirations turn into fabric.
Learning—That's What Sewing Expos are All About
I know you'll enjoy my interview with Candice Jewett from Quality Sew & Vac in WA, an amazing serging instructor.
Just How Did this Expo Begin?
Joann Ross, Show Founder & Director, reminisces about the past while looking forward to the future.
Style Show Anyone?
Mary Collen, style show manager for the Sewing & Stitchery Expo, shares behind-the-scene activities of orchestrating approximately 14 free style shows during the 4-day event.
Meet and Greet
One of the benefits for me at a sewing or quilting event is to meet other sewing enthusiasts. After a seminar on Seams Unlikely, an enthusiastic group gathered for some chat time.
The Sewing & Stitchery Expo is held the ninth weekend of each year. If you're lucky, you might see Mount Rainier. On the day we left, the mountain graced the sky. You can see it, ever so slightly, in the lower right hand corner of the photo. Side note: I attended the show for 10 years before I saw the majestic mountain. I was beginning to think that the much talked about mountain was photoshopped into pictures!
Thanks to Ben, Inga, and Mike, three of the members of the Sewing With Nancy crew from Wisconsin Public TV, who recorded this event so that you can see how a sewing community is stitched together!
There are four seasons of programs to watch online, or on your iPad, iPod Touch, or iPhone. Have you downloaded the app?
The random winner of the All Occasion Fabric Wraps book, which includes step-by-step instructions for 14 easy to sew fabric wraps, is Jennifer Fried. Jenny wrote, I really like the Aurora Wrap. I think would wear it a lot. It just has a special flare!! I always enjoy the shows with Mary!
A special thanks to the staff at the Sewing & Stitchery Expo for inviting us to be part of their 30th anniversary. Make your calendar for February 26–March 1, 2015, for the 31st event!
Bye for now,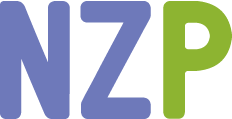 Content in this feed is © copyright 2014 by Nancy Zieman and may not be republished without written permission. You're welcome to forward the email to a friend or colleague but it's not okay to add the RSS feed automatically as content on a blog or other website.