Sew Stylish Fabric Wraps for all Seasons

Warding off a chill by adding a comfortable and stylish wrap works any time of the year! Fabric choices can take these pattern designs into every season. Sewing expert, Mary Mulari, joins me on Sewing With Nancy for the second episode of All Occasion Fabric Wraps to share how to transform your look in an instant. Watch online, on PBS, or DVD.
Here's a preview of what you'll learn
The Aurora Wrap
Choose an elegant fabric to wear when you're out for the evening or select a knit fabric to make your next wrap to keep at your office for those days when the air conditioning is too cool. There are two ways to sew the Aurora Wrap—Mary and I show you both options.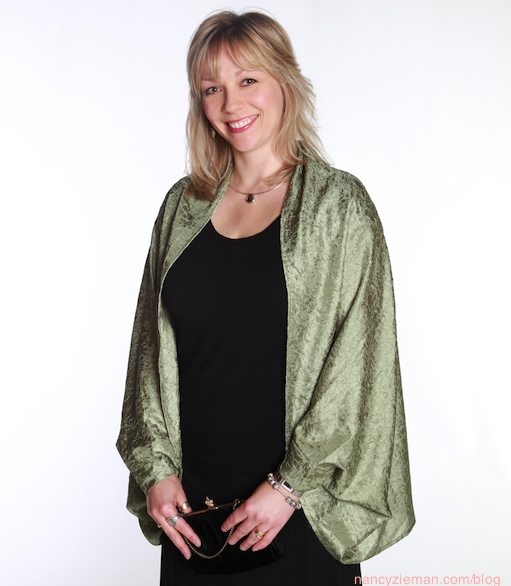 Reading Wrap
With a book or an e-reader in your hand and this wrap around you, you're all set for a warm and relaxing reading session. If you prefer a lighter-weight fabric, use the optional cutting line to transform the wrap front into a dressy pocket version.

On Point Wrap
Turn a large square scarf, which you haven't been wearing anyway, into a flowing coverup to wear for an evening walk or a chill chaser over a sundress. The key to success is to add a faced neckline opening to the scarf—learn how on Sewing With Nancy. Find all the instructions in Mary's book, plus the neckline patterns.
\
Two Scarf Wrap
Sometime two identical scarves are just waiting for you to buy, take home, and sew only two seams. As Bobbie Jo can attest, the end wrap is delightful to wear!

Sweatshirt Wrap
This repurposing project makes use of a sweatshirt body and a necktie for a casual cover up. Check closets for sweatshirts and neckties no longer being worn and turn them into a wrap that is perfect for shopping at the Farmer's Market.

Two-Button Wrap
Choose soft and warm fabric or recycle sweaters as shown here to create this wrap, which is a perfect extra layer. Accent the wrap with large, interesting buttons. The closure for this two-button wrap can be symmetrical or…offset. Let your mood influence your style.
The All Occasion Fabric Wraps book includes step-by-step instructions for 14 easy to sew fabric wraps! Soon I'll be making the wrap featured on the cover, the Circle Wrap. It's an amazing shape with great style!
Did you watch the first episode? There are more great ideas featured on TV during the first episode of All Occasion Fabric Wraps.

Bye for now,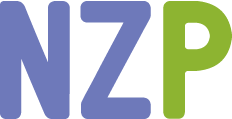 Content in this feed is © copyright 2016 by Nancy Zieman and may not be republished without written permission. You're welcome to forward the email to a friend or colleague but it's not okay to add the RSS feed automatically as content on a blog or other website.
Make sure you are subscribed to my enews mailing list so you won't miss a thing. Sign up here. Join us on Facebook, plus a host of other social media channels. Connect With Nancy today!