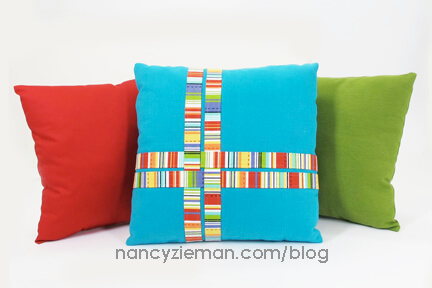 Absolute Easiest Way to Sew Pillow Corners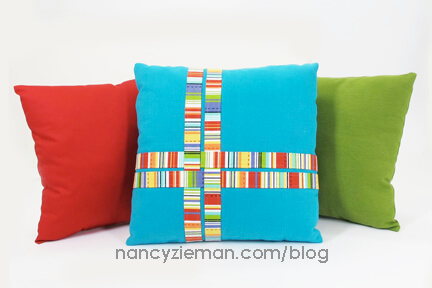 Pillows, collars, and cuffs are just a few of the areas where corners need to be sewn. Cast aside the traditional technique and incorporate the "absolute easiest way" to handle sewing corners.
A complete sewing tutorial to create the blue lattice pillow (shown above) can be found here. It includes an envelope pillow back and wrapped corners. Today we are focusing on the wrapped corners, which can be easily applied to any pillow project.
Traditional Corner Technique
Stitching a corner seems obvious—stitch along the seam allowances to the corner, pivot, and turn.


The stitching is easy, the result is often a bulky, non-crisp corner when turned right side out. Why? The bulk of the seam allowance is inverted when turned to the inside. Use the following techniques when stitching for guaranteed crisp corners.



Absolute Easiest Way to Sew Corners: This method will produce a crisp corner and is every bit as easy to sew as the traditional method. Nancy has demonstrated this technique before as it applies to collars on Sewing With Nancy, Part Two of The Absolute Easiest Way to Sew Series.
Pillow Corners:
Pin fabrics, right sides together. Stitch side seams using the suggested seam allowance
Fold the fabric along the stitch line at each corner; pin.
Stitch the seam, starting at the fold.
Use this wrapped corner for small quilting projects where the backing is the same size as the top. When right sides are pinned together and the edges are sewn, "wrap" the corners.
Leave a 4″–6″ opening in the seam on one side of the pillow.
.
Insert  

fiber fill 

into the opening and hand sew the pillow closed.
To make washable and removable pillow covers, consider making the envelope pillow back detailed here. Nancy also used the wrapped corner technique to create the pillow in that blog post.
Watch Absolute Easiest Way to Sew (Part One, Part Two, and Part Three) on The Best of Sewing With Nancy.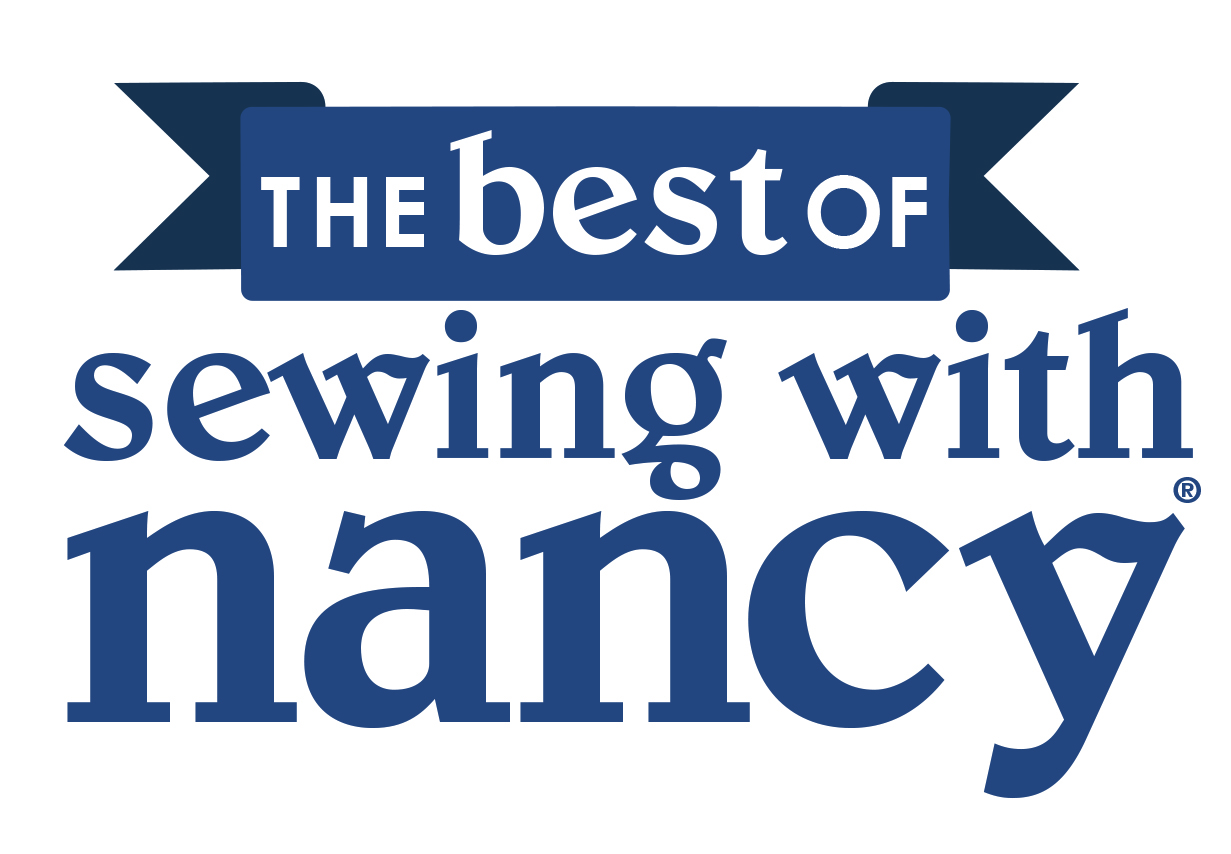 Happy Sewing,
Team Nancy Zieman
Nancy Zieman Productions, LLC.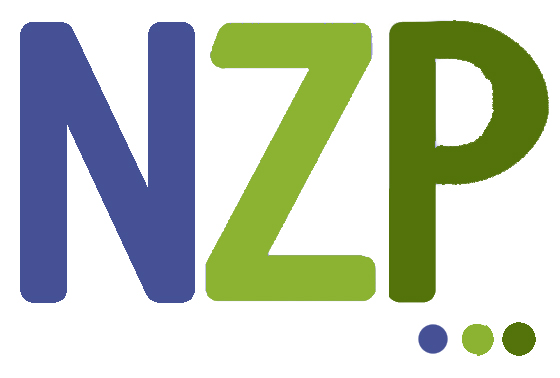 Content in this feed is © copyright 2019 by Nancy Zieman Productions, LLC and may not be republished without written permission. You're welcome to forward the email to a friend or colleague but it's not okay to add the RSS feed automatically as content on a blog or other website.
The FTC requires us to tell you that Nancy Zieman Productions, LLC has provided products by other companies in the course of doing business. The FTC requires us to advise you to take this information into consideration when reading this posting.