Sew, Fit and Design a Perfect T-Shirt Dress


Dress up your wardrobe, literally. During the perfect tee Sewing With Nancy mini-series, my guest and pattern designer Pamela Leggett shares fitting, sewing, and designing techniques for a classic tee dress. Join us on the second episode of Sewing The Perfect T-Shirt, this time concentrating on making a dress. Watch online, on DVD, or on PBS.
Once you know how to fit a tee top, as featured in the first episode, applying that knowledge to a classic tee shirt dress is a natural progression.
Just a Few Tips on What You'll Learn
See how easy it is to modify the neckline.
Sew or serge the sleeve to the armhole with a fast flat construction technique.
Check side seams for fitting. You'll learn how to custom-fit your T-shirt dress during the sewing process. Plus, you'll trim the pattern tissue and fabric at the same time so your pattern will be fine-tuned for sewing your next T-shirt dress.
Learn hem options; fuse first, stitch second is the key for the perfect blind hem.
Add a designer touch by color-blocking your dress pattern.
Info on the pattern:
The Classic T-Shirt Dress pattern by Pamela Leggett is available at Nancy's Notions. Read more about the pattern fit, style variations, and sizes on Pamela's website, here.
For a chance to win a copy of The The Perfect T-Shirt Pattern from Pamela Leggett, please leave a comment below.
Bye for now,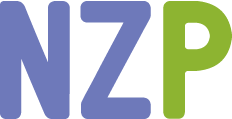 Content in this feed is © copyright 2017 by Nancy Zieman and may not be republished without written permission. You're welcome to forward the email to a friend or colleague but it's not okay to add the RSS feed automatically as content on a blog or other website.
The FTC requires us to tell you that Nancy Zieman has provided products by other companies in the course of her business. The FTC requires us to advise you to take this information into consideration when reading this posting.
Make sure you are subscribed to my enews mailing list so you won't miss a thing. Sign up here. Join us on Facebook, plus a host of other social media channels. Connect With Nancy today!
Save