Sew Knit Coordinates—Start to Finish

While I like trying new sewing and quilting techniques, there's something irresistible about sewing the basics. Going back to my sewing roots, these next two episodes are all about sewing knits. You'll get a chance to sew, then mix and match four classic wardrobe pieces in my new two-part series, Sew a Knit Wardrobe from Start to Finish on Sewing With Nancy.
Whether you're looking for comfortable nine-to-five wear or an easy evening staple, I'll show you how to easily stitch or serge a swing jacket, top, pants, and skirt. We'll be using McCall's pattern M7331. Now it's your chance to brush up on knit sewing basics, starting with the wardrobe focal point—the jacket.
Learn to sew a knit wardrobe from start to finish on the new two-part series of Sewing With Nancy. You'll also find fantastic tips for sewing with knits in Sew Knits With Confidence,  Grab a copy of the Sewing With Nancy DVD.
Supplies
Note from Nancy: Refer to the pattern envelope for sizing and fabric yardage.

Knit Fabrics

Twin Stretch Needles

 by Klasse
Stretch Needles by Klasse

McCall Pattern 7331 by Nancy Zieman

Elastic

Stabilizer
In the first part of the two-part series, we'll also stabilize the knit fabric along the shoulder seam, back neckline, sleeve hems, and back hems. You won't want to miss this week's new episode. Watch it online.
Lay Out, Cut, Mark and Stabilize
See how easy it is to match directional knit nap fabrics when we tackle the layout of the pattern tissue. Use a rotary cutter to cut out the pattern pieces once they are secure. I'll share tips for marking the nips/notches in the pattern and share details for marking the right side of the fabric. In some cases, the right and wrong sides of knits are virtually identical.
Stitch/Serger Jacket Front
Start sewing this versatile jacket by first sewing the jacket front. In Sew Knit Coordinates- Start to Finish—part one, you'll see how to use a serger for these construction steps or simply use a special wobble stitch on your sewing machine. Learn how to grade seam allowances with a rotary cutter with pinking blade.
Stitch/Serge Shoulder and Neckline
Next, we'll address the shoulder and neckline area of the jacket. A few tried and true techniques will allow easy construction of this wardrobe piece.
Stitch/Serge Sleeves
Sleeves are often a hurdle for seamstresses but they needn't be. Setting in knit sleeves can be achieved accurately and quickly as demonstrated in this week's new episode of Sewing With Nancy.
For a chance to win a copy of the Sew a Knit Wardrobe from Start to Finish DVD, leave a comment sharing your answer to: What color do you find most in your own personal wardrobe?
The winner of a copy of Patchwork Patterns Inspired by Antique Quilts, from our gift sponsor, Martingale Press/That Patchwork Place is Sherie Christiansen, who commented, "My all time favorite vintage pattern is the double wedding ring. My Grandmother made one for my parents when they got married, and I always loved it. When each of my four children got married, I made them each one. I have yet to make me one, however."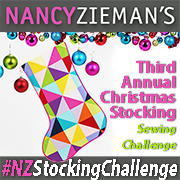 Don't forget to submit your Christmas Stocking in my Stocking Challenge! The deadline to enter is SATURDAY, December 3, 2016. Click here to see how to enter. Make sure you are subscribed to my enews mailing list so you won't miss a thing. Sign up here.
Bye for now,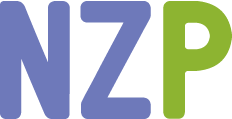 Content in this feed is © copyright 2016 by Nancy Zieman and may not be republished without written permission. You're welcome to forward the email to a friend or colleague but it's not okay to add the RSS feed automatically as content on a blog or other website.
The FTC requires us to tell you that Nancy Zieman has provided products by other companies in the course of her business. The FTC requires us to advise you to take this information into consideration when reading this posting.
Make sure you are subscribed to my enews mailing list so you won't miss a thing. Sign up here. Join us on Facebook, plus a host of other social media channels. Connect With Nancy today!