Sew a 5-Piece Knit Wardrobe for Spring

It seems I just can't get enough sewing with knits! My newest knit wardrobe with The McCall Pattern Company is simple to create and will keep you fashionable and comfy. M7548 is a five-piece versatile sportswear collection. Mix and match the five pieces to complete a fantastic wardrobe that's easy to sew, wears like a dream, and travels well, too. The fabric I chose is a Ponte knit with a touch of Spandex, a medium weight fabric that stitches like a woven, but drapes like a knit. Look for the pattern at your favorite retailer or at Nancy's Notions.
Size ranges available with this collection are from misses sizes 8–24.
Suitable Fabrics—moderate stretch knits (35% crosswise stretch): Ponte knit, cotton knit, novelty knit, fleece.

Mix and Match Styles
Pants E and Top C:  For a casual spring/summer look, pair cropped pants in Style E with a 3/4-length top, Style C in bright moderate-stretch knits.
Jacket A, Top B, and Skirt D: The classic styling of this pattern can also mix-and-match to create a more office-appropriate, yet comfortable, look. The knit jacket is lightweight and drapes well in knit fabrics. Paired with sleeveless top, Style B and long skirt, Style D—this look is perfect for a dressy-casual setting.
Pants E and Top C: You cannot go wrong with a timeless grey top, Style C. Paired with the cropped pant, Style E, this outfit is perfect for on-the-go.
Sew Knits With Confidence
 Book
Haven't worked with knits lately or need an update? Find knit sewing updates in my book: Sew Knits With Confidence. This book is a lifetime compilation of techniques that make sewing fun and easy for all skill levels. You'll learn about sewing tools, easy sewing techniques, how to use a sewing machine and serger, how to select and use fabrics and patterns, and how easy it is to sew simple knit projects.
For a chance to win a copy of my new McCall's M7548 Knit Wardrobe, please leave a comment below. The McCall Pattern Company will give away one pattern to one US resident in the 48 contiguous states.
Bye for now,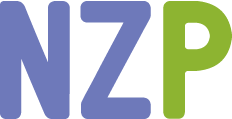 Content in this feed is © copyright 2017 by Nancy Zieman and may not be republished without written permission. You're welcome to forward the email to a friend or colleague but it's not okay to add the RSS feed automatically as content on a blog or other website.
The FTC requires us to tell you that Nancy Zieman has provided products by other companies in the course of her business. The FTC requires us to advise you to take this information into consideration when reading this posting.
Make sure you are subscribed to my enews mailing list so you won't miss a thing. Sign up here. Join us on Facebook, plus a host of other social media channels. Connect With Nancy today!
Save