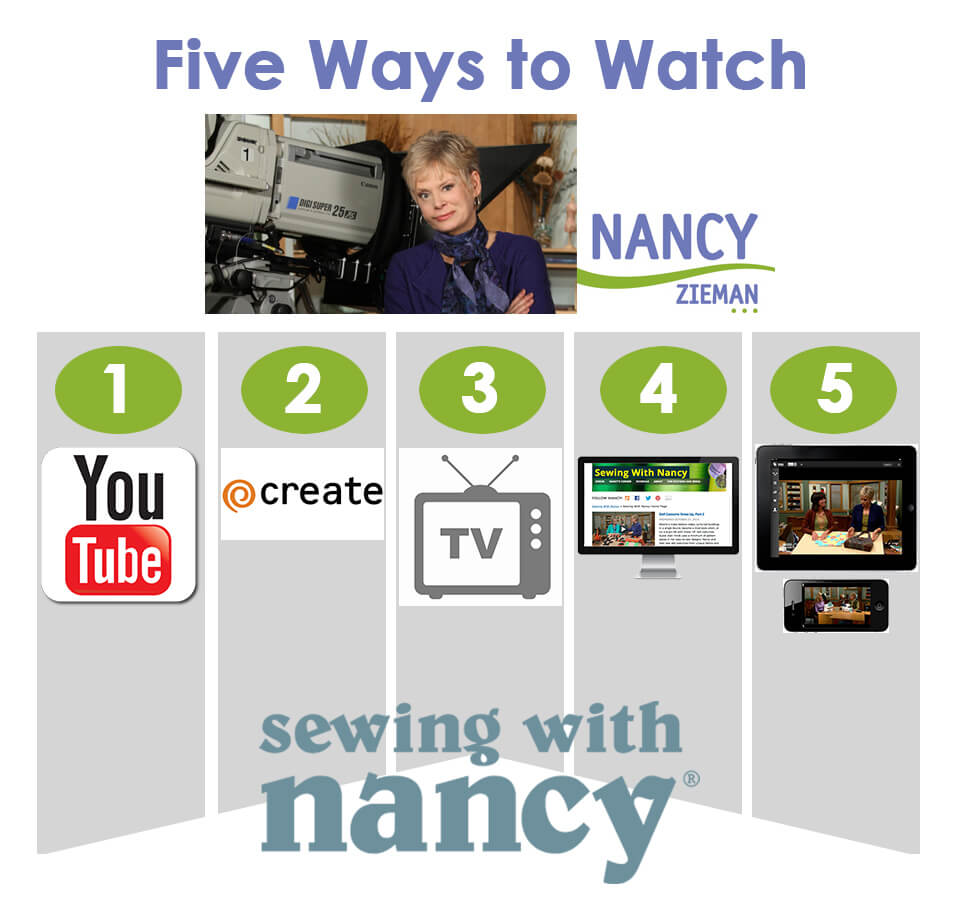 Now Five Ways to Watch Sewing With Nancy

Now Five Ways to Watch Sewing With Nancy!
Back in 1982 when the first Sewing With Nancy show aired, never did I dream; #1,  that I'd still be recording shows and #2 that the show would be available on multiple channels. (Not to mention that in 1982 no one had a clue about the internet!) Here are the five options for learning about sewing, quilting, and embroidering at your convenience.
Watch full episodes of Sewing with Nancy on the official Sewing With Nancy YouTube Channel. The 2800 series of Sewing With Nancy is available to watch now. Additional full episodes will be added every two months or so. Subscribe to the Sewing With Nancy YouTube Channel to receive notifications when new programs are added.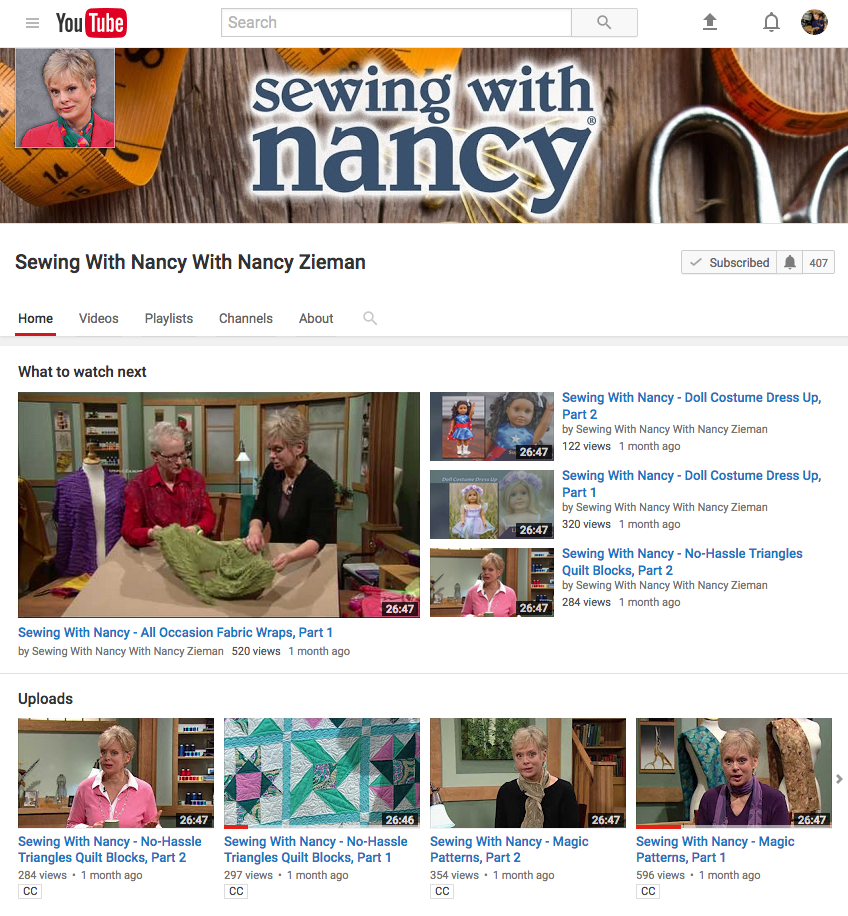 New! Watch Sewing With Nancy on Create TV
Create TV is now airing the 2800 Series of Sewing With Nancy. At the beginning of this year, 2017, episodes from the 2800 series started to air on Tuesdays and Thursdays at 6:00 am ET, plus a repeat at 12:30 pm ET. To find a Create TV station (and schedule) near you, visit CreateTV.com


Watch Sewing With Nancy on Your Local PBS Station
Sewing With Nancy, TV's longest-running sewing program, continues the tradition of bringing the best in contemporary sewing, quilting, and embroidering ideas to public television viewers. Watch on a PBS Station near you.

Watch Sewing With Nancy On Your Computer
You can easily watch Sewing With Nancy online with your computer, laptop, tablet, or mobile device. Simply go to nancyzieman.com and click on Watch Videos. The newest programs—over four seasons—are available to watch at your convenience.

 Watch Sewing With Nancy On Your Mobile Device
Did you know you can watch Sewing With Nancy on your mobile device? Use the PBS app, available for Apple iPhones, iPads, Xbox 360, Apple TV, Amazon Fire TV, and Roku! The app is free; all you need is an internet connection with Wi-Fi to watch the latest episodes. The videos have been specially built for the screen you're watching on; we hope you think they look terrific. Download Apple's iOS app. Please give it a whirl and let me know what you think!
Stay connected with me each week by signing up to receive my E-News directly to your email inbox! Go to NancyZieman.com/blog/enews. After signing up, you'll receive a blog posting each Tuesday, Thursday, and Saturday in your inbox. Learn new sewing or quilting tips, read insights about the sewing and quilting industry, and find out the newest in sewing and quilting tools and products.
And You Can Always Watch Your Favorite Sewing With Nancy Television Shows on DVD!
What's your favorite way to watch Sewing With Nancy? Share your comments below for a chance to win a Supersize 5-in-1 Sliding Gauge from Clover Needlecraft.
The randomly selected winner of a copy of Sew Simple with Rectangles & Squares from Nancy's Notions is Patti.
Her comment was, "Awesome! Great way to round up the dog toys with a cute fabric design. Just put up open shelves in the bathroom. Perfect way to store items on new shelves verses bins or baskets."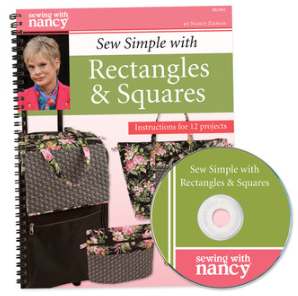 Bye for now,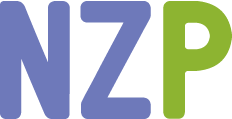 Content in this feed is © copyright 2017 by Nancy Zieman and may not be republished without written permission. You're welcome to forward the email to a friend or colleague but it's not okay to add the RSS feed automatically as content on a blog or other website.
The FTC requires us to tell you that Nancy Zieman has provided products by other companies in the course of her business. The FTC requires us to advise you to take this information into consideration when reading this posting.
Make sure you are subscribed to my enews mailing list so you won't miss a thing. Sign up here. Join us on Facebook, plus a host of other social media channels. Connect With Nancy today!
Save
Save
Save
Save
Save
Save
Save
Save
Save