Sew A Mug Rug from Fabric Scraps


Stitch the perfect stocking stuffer, a gift for a friend, or an accent for your home using fabric scraps! Nancy's easy-to-sew mug rug pattern is ideal to stitch using a peppermint theme. In no time, create a set of festive drink coasters.

If you don't have a favorite go-to recipe for homemade hot cocoa, our friends at PBS have one for you to try! The secret is in the crushed peppermints.
Supplies, Notions, and Fabric:
Pellon's Shirtailor Interfacing

Fusible Fleece

Assorted Fabric Scraps

Requirements:
Each single mug rug requires:
– Four fabric squares cut 4″ x 4″
– Two interfacing squares cut 7-1/2″ x 7-1/2″
– One
fleece
 square cut 7-1/2″ x 7-1/2″
Cutting:
Cut four squares each measuring 4″ x 4″ from four fabric scraps.
Cut one square of fabric 7-1/2″ x 7-1/2″ for the back.
Cut one square  7-1/2″ x 7-1/2″ from the fleece and two same-sized squares from the interfacing.

Construction:
Use the Carefree Curves template to trace a circle onto the stacked fabrics. 
To create the top of the mug rug, layer pieces in this order:
Fleece, adhesive side down
Sewn Four-Patch, right side up
Interfacing, adhesive side up
For the mug rug back, layer pieces in this order:
7-1/2″ fabric square, right side up
Interfacing square, adhesive side up
Stitch directly on the marked lines of both the top and bottom sets.
Trim excess fabric 1/8″ past the stitching line using a

pinking rotary cutting blade

, on both top and bottom pieces.
Use scissors to trim away excess interfacing, leaving 1″ of interfacing.
Turn the interfacing to the wrong side.
Carefully, smooth the circle edges with the turner.
Notice that the adhesive side of the fusible fleece is facing you as you smooth the interfacing. We'll use this adhesive to fuse the top and bottom circle shapes together in the center of our final mug rug. Be mindful of the adhesive during the next pressing step.
Layer the two circles, wrong sides together.
Position and set the seam guide to allow you to stitch a consistent edgestitch around the circle.
Stitch in the ditch, sewing along the seams. If needed, use a fabric scrap to start the stitching onto the mug rug. Cut away extra fabric when stitching is complete.
.
Ta-Dah! Your first Peppermint Mug Rug Drink Coaster is complete!
For additional fun sewing projects, pick up Nancy's book Sew Simple with Rectangles & Squares.
Save
Happy Sewing,
Team Nancy Zieman
Nancy Zieman Productions. LLC.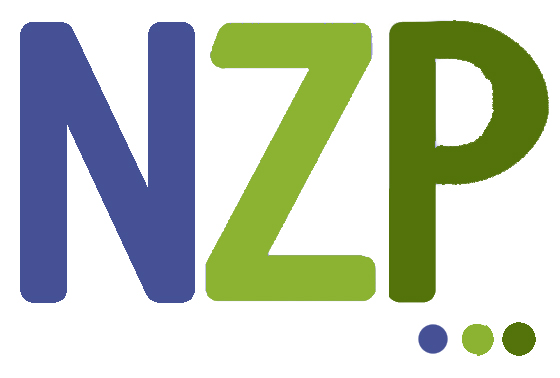 Content in this feed is © copyright 2018 by Nancy Zieman Productions, LLC and may not be republished without written permission. You're welcome to forward the email to a friend or colleague but it's not okay to add the RSS feed automatically as content on a blog or other website.
The FTC requires us to tell you that Nancy Zieman Productions, LLC has provided products by other companies in the course of doing business. The FTC requires us to advise you to take this information into consideration when reading this posting.
Make sure you are subscribed to Nancy Zieman Productions, LLC enews mailing list so you won't miss a thing. Sign up here. Join us on Facebook, plus a host of other social media channels. Connect With Nancy and Friends today!