Nancy's Favorite Handbag Sewing Techniques

Weekly, one of the top searched topics on my blog site is how to sew handbags. Even though I've presented numerous Sewing With Nancy programs on the topic, I am glad that you want more bag sewing tips. Why? I too enjoy creating handbags and totes.
Welcome to a new season of Sewing With Nancy to my first of two episodes, Nancy's Favorite Handbag Sewing Techniques, which you can watch online.
What You'll Learn in this Episode of Sewing With Nancy
Start with a Favorite Bag or Tote Pattern, or Templates
During this two-part series, you'll see five different handbag options all made using the Trace 'n Create Bag Florida Tote Template.
It's What's Inside that Counts
The foundation for all bags and totes is what's inside. Here's how I give shape and support when sewing bags and totes.
Fuse interfacing to the back of the bag pieces. I like to use

ShirTailor

.
Cut another layer of interfacing,

Peltex

, and machine baste along the edges.
Finally add a layer of

Create 'n Shape

, a bag and tote plastic stabilizer, to the base of the bag/tote. It stitches like a hot knife to butter, but must be held in place prior to sewing with double-sided basting tape.

Use Ribbons for Classic Accents
A collection of Renaissance Ribbons that I designed inspired the first bag idea. The ribbons make a statement as pocket accents and are also used to accent the designer handles.
I like to make visual decisions visually, a quote I'll always remember from Sewing With Nancy guest, Lorraine Torrence. Some of the ribbons are reversible. Auditioning them on the fabric made the decision easy.
Apply Designer Straps
Checking out ready-made bags, I found straps that were 1″ wide at the base and sewn in the handle area. Nice! Learn how to use Create-a-Strap, D-Rings, and ribbon to copy brand-name designs.
Create a Market Tote
I mentioned earlier that sewing handbags is a frequently requested topic, specifically how to add a zipper to a pattern that doesn't include one. The Market Tote addresses that need. It's big, roomy, and most importantly, a secure bag with a recessed zipper closure.
You'll learn how to custom-sew a recessed zipper to fit any tote or handbag.
Then, learn how to modify handles, making them arched!

Watch this New Episode of Sewing With Nancy online. 
Don't forget to enter my Fall Table Runner Challenge—$1000 in prizes!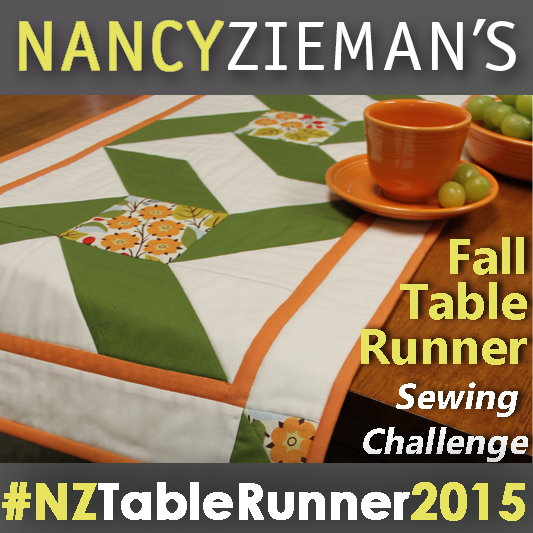 Click here to see how to enter. Make sure you are subscribed to my enews mailing list so you won't miss a thing. Sign up here.
Bye for now,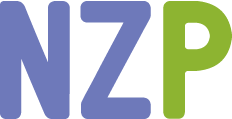 Content in this feed is © copyright 2015 by Nancy Zieman and may not be republished without written permission. You're welcome to forward the email to a friend or colleague but it's not okay to add the RSS feed automatically as content on a blog or other website.