Foster Creativity with Doll Costumes

Dress up day is fun for all ages. Sewing costumes for 18″ dolls is a wonderful way to nurture imaginative play. Doll Costume Dress Up is this week's featured Sewing With Nancy online TV show, with author Joan Hinds. Watch Doll Costume Dress Up online!
Here's a preview of the doll clothes patterns and sewing tips.
Cowgirl Doll Pattern
Sewing for dolls gives us permission to try a variety of techniques and to work with unique fabrics. The Cowgirl outfit is the case in point! Adding fringe to a cow print is not the norm for sewing. Yet, with this costume, your little girl and her doll will win first prize in the imaginative rodeo.
Witch Doll Pattern
Witches don't have to be scary! This doll is donned in a mod-style Halloween outfit ready to give a little girl pleasant dreams. You too will have enjoyment with this costume, learning clever ways of adding trim and quickly finishing edges.
Super Hero Doll Pattern
Leap tall building in a single bound—well, not really. But that's an option for play! Joan's super hero pattern can create those playful thoughts, after you spend just a small amount of time doing the stitching!
Poodle Skirt Doll Pattern
It's all about accessories! The sewing is streamlined, but the accents make the outfit.
Ladybug Doll Pattern
Next, a "cute as a bug" costume! It's amazing what a little polka dot fabric, pompoms, and sheer fabric can turn into! This costume makes me wish I were a little girl again!
Pumpkin Doll Pattern
The ladybug and pumpkin costumes share the same basic pattern. Watch Doll Costume Dress Up to see how both costumes are made.
For a chance to win a copy of the Doll Costume Dress Up DVD from Nancy's Notions, simply leave a comment sharing  your favorite handmade costume idea.
The randomly selected winner a copy of Hot and Handy Projects from Nancy's Notions is Barbie Gearin.
Her comment was, "My daughter and I take a Christmas cookie class, so each year we learn new recipes. It gives us an evening together, which is so nice around the holidays."
Bye for now,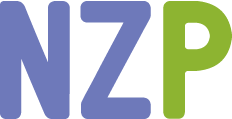 Content in this feed is © copyright 2017 by Nancy Zieman and may not be republished without written permission. You're welcome to forward the email to a friend or colleague but it's not okay to add the RSS feed automatically as content on a blog or other website.
The FTC requires us to tell you that Nancy Zieman has provided products by other companies in the course of her business. The FTC requires us to advise you to take this information into consideration when reading this posting.
Make sure you are subscribed to my enews mailing list so you won't miss a thing. Sign up here. Join us on Facebook, plus a host of other social media channels. Connect With Nancy today!
Save
Save