Creative Christmas Stocking Sewing Ideas

Get inspired to sew for Christmas with this free pattern from Baby Lock Sewing Machines (enter keywords "elf stocking"). The original design is by Patty Young. Today we're going to change it up and feature Nancy's Lime and Teal Ribbons from Renaissance Ribbons. We've chosen Amy Barickman's Crossroads Denim fabric to complete the look.
Supplies Fabrics and Notions
1/2 yard turquoise fabric (outer stocking)
1/4 yard pink cotton quilting fabric (lining fabric)
1/3 yard

Pellon fusible fleece
Prep: Download and Cutting
Download and print the elf stocking template pattern from Baby Lock and Patty Young.
 Cut out the four pattern pieces.
 Match quadrants and tape in place.
 Cut out the paper pattern.
Cut four rectangles measuring 6-1/4″ x 9″ 

from the stocking fabric.
Cut one rectangle measuring 1-1/2″ x 8″ for the hanging loop.
Create Stocking & Lining
Press the

fusible fleece

to wrong side of outer stocking fabrics. Follow the manufacturer's directions for application and iron settings.
Note from Nancy: If you choose to add quilting to the body of the stocking, complete that step now.
Match right sides of stocking front and back. Pin.
Stitch using a 1/2″ seam allowance.
Trim the seam allowance to 1/4″.
Clip/notch the curves and remove any excess seam allowance from the toe area. Press seams open.
Prepare Cuff
Print and cut out the cuff pattern piece. Cut directly on the marked tracing lines at the lower edge.
 Place pattern on cuff rectangle and trace along lower edge with chaco pen

—

trace a second cuff rectangle 

on the wrong side of the fabric.
Using one of the marked rectangles, create the ribbon cuff.

 Audition ribbons and arrange ribbons on right side of fabric rectangle.
Place cuff front and back right sides together and pin. Stitch side seams with a 1/4″ seam allowance.
Repeat to join the cuff lining.
Press all seam allowances open.
Trim cuff lining seam allowance to 1/8″.
Place the cuff lining into the ribbon cuff, matching right sides and side seams.
Pin along the traced edge, through the tracing lines.
Use a 2.5 mm straight stitch to sew directly on the traced lines.
Cut away the triangles leaving a 1/8″ seam allowance.
Clip into each top peak as close as you can without snipping through the stitching line.
Press.
Pin cut edges of the ribbon cuff and lining, wrong sides together.
Fold the 1-1/4″ x 8″ piece of fabric in half lengthwise.
Finger press this fold.
Open the fabric and meet each long side to the foldline.
Press.
Finish Stocking
 Baste the hanging loop inside the stocking along the back. Note that the loop is pointing down, opposite of how it will be used.
Place the cuff into the stocking matching the ribbon side to stocking lining.
 Press seam allowance down, towards stocking.
Flip cuff right side out.
Press seam one last time.

Get Stitching!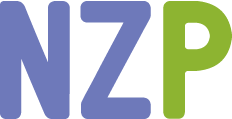 Email challenge questions to [email protected] Challenge not open to sponsors, employees, and immediate family members. Photos and techniques may be featured in future promotions, blog posts, videos, and/or TV shows.
Nancy Zieman—author, pattern designer, businesswoman, producer, and national sewing authority—is the host of the popular show Sewing With Nancy®, which appears exclusively on public television stations across the United States and Canada. Follow Nancy's blog at NancyZieman.com/blog and sign up to receive Nancy's E-News for the latest news in Sewing, Quilting, Creating, and Block of the Month updates.
Content in this feed is © copyright 2015 by Nancy Zieman and may not be republished without written permission. You're welcome to forward the email to a friend or colleague but it's not okay to add the RSS feed automatically as content on a blog or other website.