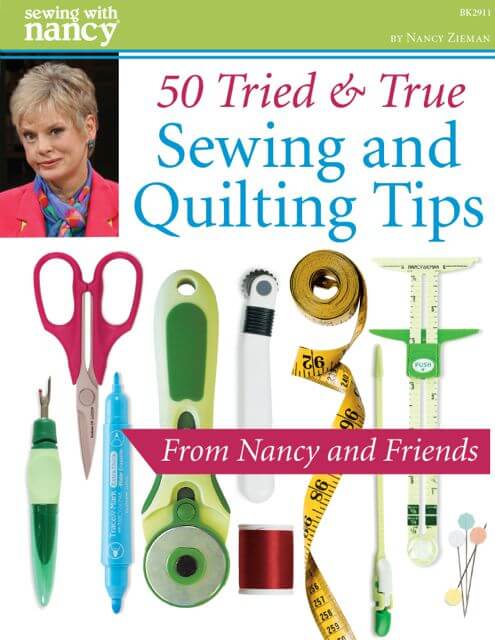 50 Tried and True Sewing & Quilting Tips Part One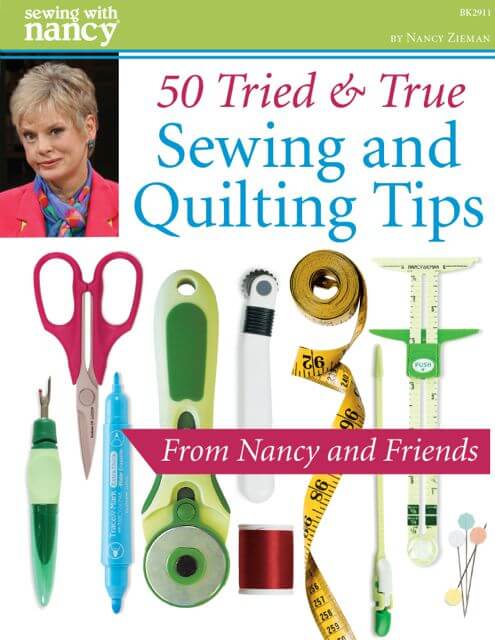 The recording of the new two-part Sewing With Nancy mini-series, Tried and True Sewing & Quilting Tips, took place during Nancy's Notions annual Sewing Weekend event in Beaver Dam WI. This yearly event takes place in May. Over 3,000 people flock to our small community for the 3-day sewing extravaganza. My guess is that during this weekend there are more sewists and quilters per capita than any other place in the country! During this exciting weekend, I invited my friends and associates to share one or two of their favorite tried and true sewing & quilting tips. I know you'll enjoy learning tips from these specialists, as you watch the show.
Jill Repp, from

June Tailor,

shares her
 Quick Block Cutting Tricks: 
Eileen Roche, from Designs in Machine Embroidery, shares her Reversible Piecing Hints: 

Jenny Doan, from Missouri Star Quilting Co., shares her tips for making ½-square triangles: 

Pam Damour, Interior Designer, shares here Painless/Pinless Zipper Techniques: 
Mary Mulari, Designer and Author, shares her tips for Quick Aprons with Fat Quarters:
Donna Fenske, Sewing With Nancy Team, shares her techniques for adding a Fabulous Flange Binding:
Well, how about that—six tried and true tips from such knowledgeable people! Next week my guest tipsters will be back with five more great tips in the second episode of Tried and True Sewing & Quilting Tips. Remember you can watch this episode and many other Sewing With Nancy shows online at nancyzieman.com. Plus, in the book that accompanies the show, 50 Tried and True Sewing & Quilting Tips, I've included 39 of my favorite sewing and quilting tips!
To watch Sewing With Nancy on your iPad, iPod Touch, or iPhone, download the app.
For a chance to win a copy of the book, 50 Tried and True Sewing & Quilting Tips, please share your favorite sewing or quilting tip below in the comments. A random winner will be announced on November 5.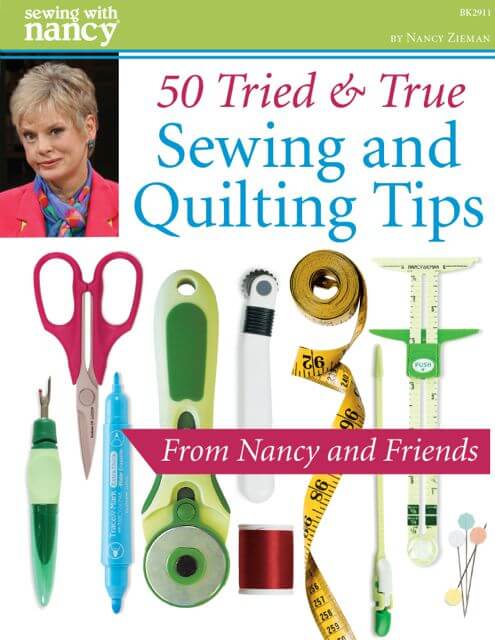 The random winner, from last week's blog is Jodi Bowlden. She won a Quilt Expo Tote Bag from Wisconsin Public Television. Jodi said: My favorite time was when I purchased my longarm at the show! SEW FUN!!
Bye for now,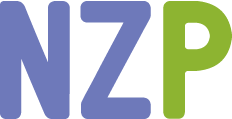 Content in this feed is © copyright 2015 by Nancy Zieman and may not be republished without written permission. You're welcome to forward the email to a friend or colleague but it's not okay to add the RSS feed automatically as content on a blog or other website.
Make sure you are subscribed to my enews mailing list so you won't miss a thing. Sign up here. Join us on Facebook, plus a host of other social media channels. Connect With Nancy today!