10-20-30 Minutes to Recycle Jeans

Sewing: for me it's a creative outlet and my favorite therapy. I enjoy spending time in my sewing room at the end of the day. Usually ten minutes here or 20 minutes there is how I accomplish most sewing tasks, regardless of the project. If you've been a loyal follower, you know that 10-20-30 minutes to sew or quilt has been a topic before. Now I'm applying that concept to recycling jeans. Curious? Learn how in my new Sewing With Nancy TV mini-series, 10-20-30 Minutes to Recycle Jeans and in the book by the same name.
60-Minute Jeans Potholders
In about an hour, create a pair of durable recycled jeans potholders that are pliable and easy to use, while giving protection from the heat of hot dishes. When you watch online, you'll learn the basics of taking apart cast-off jeans, and making something creative.
Bunkhouse Bib
When it's chow time at the ranch or most likely lunchtime at home, make adorable bibs for your little buckaroos. The durable yet colorful bib features parts of a cast-off pair of jeans and a bright bandana. Sewing time for this recycling project is again approximately an hour.
BBQ Placemat
Team up your casual meals with upcycled jeans placemats. The BBQ Placemats are durable, while adding a down-home flair to a meal with family or friends. Two placemats can easily be made from a no longer worn pair of jeans. Plus, there will be extra "fabric" left over to use in other recycling projects.
Tailgate Casserole Carrier
Durable and eclectic in style with a novel utensil holder, this casserole carrier will become your favorite hot or cold food carrier. Combined with insulated fabrics, the carrier can be made from an adult pair of jeans in approximately two-hours of time.
Restyle your worn out jeans into clever and useful accessories. Learn 30 minutes to sew techniques to create 13 durable projects for your home and closet. Give new life to well-loved denim by sewing bags, home organizers, kitchen essentials, and kids projects.
Walk through denim deconstruction before jumping right in with projects you'll love. Discover new and novel finishing techniques as you sew up a variety of gifts in minutes.
This new book is perfect for the beginning sewist, or anyone who wants to refresh their skills. It walks you through a variety of techniques, with full-color, step-by-step instructions in my easy-to-understand manner. Build your skill set and confidence from one project to the next.
Follow along with the 50-minute DVD, as I guide you from deconstruction to lovely gifts in no time flat.
What types of clothing do you save for recycle-based sewing or quilting projects? Leave your answers in the comment section for a chance to win 10-20-30 Minutes to Recycle Jeans.
I enjoyed reading your comments regarding my easy techniques to create Super-Sized Quilts at the end of the September 8 and September 15 posts.
The random winner of a copy of the book, The Best of Sewing With Nancy's Super-Sized Quilts, from Nancy's Notions, is Helen. Her comment was: Some more wonderful templates and methods of simplifying complex patterns. You make the complicated very simple. Love it!
Bye for now,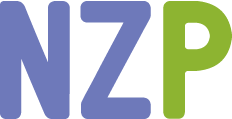 Content in this feed is © copyright 2016 by Nancy Zieman and may not be republished without written permission. You're welcome to forward the email to a friend or colleague but it's not okay to add the RSS feed automatically as content on a blog or other website.
Make sure you are subscribed to my enews mailing list so you won't miss a thing. Sign up here. Join us on Facebook, plus a host of other social media channels. Connect With Nancy today!