What sewing or quilting project are you most proud of?
We were blown away with the number of responses to March's sewing and quilting question! Many of your proudest sewing or quilting moments involved one of  life's pivotal events: first day of school, birthdays, weddings, baptisms, and graduations. We chose a few proud projects to share with you. Some will bring a smile to your face or even tug on your heartstrings. Enjoy!
Below, be sure to check out April's Share Your Insight question and if you'd like, submit a response. 
What sewing or quilting project are you most proud of?
Here's what you are saying:
Runway Walk
"In 1970, when I was 16 yrs old, I made a shirred waist dress and entered it into a fashion show contest. It was accepted so I got to model it on a runway at the mall. This was big time! As I sauntered down the stage, I tripped over the mic cord, which fell and knocked down the background where girls were readying for their "walk." I was so mortified that when I got down to the end of the runway, I jumped off the stage and ran out. To this day I am very proud of that dress and laugh about the event! Sew on!"—Barbara Crowell, Eagle, ID
Sewing Outreach
"I am proud of the accomplishment of sewing colorful bears for the Rare Bear Project. Each bear is made with mixed colors and patterns so that they are as rare as the children that have rare diseases. After completing each bear, I feel a kinship to my creation and I send it off with love from my heart and hands to theirs."—Carrie Muetzel, Logan, OH
Hopeful Finishes
"The first response I thought of is 'I'll be proud of the next project.' So often the items I make don't turn out the way I visualized them and so I try to look at what went wrong and to learn from my mistakes. Another reason for this response is that I have so many projects waiting to be finished and more waiting to be started that I think the next one will be wonderful."—Lynn Sterud, Madison, WI
Retirement Quilt
"I am most fond of the memorial quilt I made for my husband upon his retirement from the military. It includes the actual patches he wore during his deployment in the war, as well as photos printed on fabric of his medals awarded him during his time in the service."—Dottie Caldwell, Elkton, TN
Prize Winning Project
"My quilting project that I am most proud of is a quilt I made from Quiltmaker magazine! I consider myself a novice quilter (especially at the time I did this quilt) but when I saw the beautiful colors of the leaves in this quilt, I knew I had to make it! I used beautiful batiks. It is just a lap size quilt, but I LOVE it because it reminds me of the fall colors I grew up with in Pennsylvania. I entered this quilt in our local fair and I won a 1st place and a Special Award ribbon! My mom always sewed because she had to with 16 children! I get to sew and be creative because I want to! Thanks mom for being a wonderful inspiration!"—Jeannette Hammons, Elko, NV
To Tell a Story
"My pieced wall hanging "The Story of the Universe" was done as an assignment in my Master of Pastoral Studies coursework. The assignment was to tell the story of the universe, integrating religious tradition using an artistic medium. The work is mostly cottons with organdy, lamé, sequins, buttons, and ribbon to highlight the major events in the story along a gold bias spiral. It ends with a rainbow created with blue water, red hearts, purple stones, yellow daffodils, and the like. I also incorporated musical symbols and a little boy and girl holding hands. The design and balance in the wall hanging helped me realize that I was a creative person."—Louise Johnson, Modesto, CA
A Quilted Memory
"I'm most proud of a quilt my grandma and I were making together as she taught me how to quilt by hand. We used her old dresses for the stars and yes, there were "Y" seams. When she passed away, the quilt was missing as was her cedar chest, which were both bequeathed to me. I was heart-broken. When my aunt passed away and they were cleaning the attic, they found the cedar chest. When I opened it, our quilt was right on top! The bad news is the extra backing and sashing fabrics weren't there. The background and sashing are a bright orange. All I have left to finish is the top left-side sashing. I take the quilt with me every time I shop for fabric, hoping to find the orange. I'm determined to find the orange fabric, sew that sashing strip on and then quilt it. What started as a teaching quilt is now a memory quilt. I'm very blessed to have the first quilt I ever made and with the stars made of grandma's dresses that I still remember her wearing. To say I'm proud of it would be an understatement."—Dianne Patternson, Olathe, KS
The Big Finish
"I'm most proud of the sewing and quilting projects I complete!"—Karen Brennan, Livonia, MI
Party Dress Details
"I'm most proud of the long deep blue jersey strapless dress with flounced hem that I made for my 18th birthday party in 1977. When it surfaced from the loft last year, I was amazed at the accuracy and finishing skills I learned from my mum. I just recall throwing garments together on the day of the party, and assuming they were flawed until now!"—Debbie Davis, Bristol, UK
Naturally Inspired Home Dec
"I created a fabric room divider on which I appliquéd large ginkgo leaves in various stages of life and ending in satin-like clouds. I'm proud of my creativity."—Jeanne Theodore, Waynesville, NC
Doing Good Work
"I gave my first quilt top to a group to quilt. It was then given to a fifth grade girl in the hospital. They sent me a picture of the young girl holding my quilt; I was hooked to do more for others."—Harriet Wetherell, Plano, TX
Committed to  Learning
"I always learn something new or find new solutions to a problem that makes me feel accomplished! Then my new skills and experiences cause me to look back on previous projects and see what I could have done better. The things that I stay proud of are the ones I've given away so that they're not around anymore for me to nitpick!"—Robin Gandy Harsh, DeSoto, KS
The Table was Turned
Note From Nancy: Jen on my staff asked, "Why don't you answer the same question?" I had to pause and think. Like many of you, I chose a sewing project made for a special occasion. I made both of my granddaughter's baptism gowns. For my oldest granddaughter, I selected an embroidered Swiss batiste. Her sister's gown was satin. I was surprised that my daughter-in-law wrapped little Luella in a flannel receiving blanket, covering up her dress. Then I learned that the satin was so slippery that the baby almost slipped out of her mama's arms! Word to the wise, batiste is a better choice.
March Reader Spotlight:
Amy R. Shimonkevitz's Answer
"My wedding outfit, which was my first-ever full outfit that I sewed for myself from start-to-finish."—Amy, Baltimore, MD
About Amy:
What type of sewing had you done prior to a making your wedding outfit? My sewing experience at that time was limited to a few simple garments (skirts, simple dartless blouses, a bathrobe) and basic unfinished quilt tops before deciding on the crazy idea to sew my own wedding outfit.
Could you give us a brief description of your dress? Unfortunately, I no longer have a picture , but it was a purple linen six-gore tea-length skirt with a purple cotton batik print 3/4-sleeve tunic for the top. My husband's favorite color is purple, and I thought I'd do all I could to "stack the deck in my favor" by wearing his favorite color to our wedding. The sewing was simple, but the effect was pretty because of the batik—I knew I would never find anything in the store that would suit my vision. It was comfortable (being cotton and linen), and I felt so good keeping our expenses to a minimum. I didn't use trims or fancy stitching; I let the batik and the rich purple color do most of the work for effect. 
What was your biggest challenge? My biggest challenge was fitting. I made a muslin.  The muslin didn't fit, so I fussed with a new muslin to get the fit just right. The pattern had enough ease that I didn't have to re-sew too often. I'm pretty sure I didn't do the fitting the way it is recommended, but for my purposes, the tunic fit and it looked great—better than anything I ever purchased.  Turns out I inadvertently made French darts in the bust without knowing .
What will you tackle next? Since that time, I've completed quilts—jelly rolls, mostly—and I'm just now beginning a pair of dress pants using the Palmer-Pletsch fitting technique and a modified Nehru-style jacket using a cut-apart sweatshirt as the pattern and prequilted fabric as the medium. Nancy helps me feel confident about trying new sewing projects, and her blog and website are such good resources for someone like me who has to watch and re-watch and re-read to understand what needs to be done to get good results.  I'm so grateful for this easy to use and accessible resource.
April's S

hare Your Insight

Question
April Question: Describe your dream sewing or quilting day.
Submit your answer by April 17, using the form below, to be considered for our April Reader Spotlight.
Disclaimer: We may contact you to verify your answer. Your contact information will not be used for any other reason. Your submission to Nancy Zieman Productions, LLC, including contact information, gives us the right to modify, use, distribute, reproduce, publish and display the submission indefinitely in all media, means, and forms without any payment to you. You hereby represent that you haven't copied the content from a book, magazine, newspaper, or other commercial source.
To watch Sewing With Nancy on your iPad, iPod Touch, or iPhone, download the app.
The random winner of a copy of Travel Gear Made Easy book, compliments of Mary Mulari, is Patty Sack. She said: I really like the travel trio set and can think of a lot of people who would enjoy getting these as a gift!

Check out this blog for quick and easy projects!
Bye for now,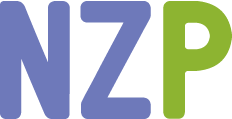 Content in this feed is © copyright 2016 by Nancy Zieman and may not be republished without written permission. You're welcome to forward the email to a friend or colleague but it's not okay to add the RSS feed automatically as content on a blog or other website.
Make sure you are subscribed to my enews mailing list so you won't miss a thing. 

Sign up here

. Join us on 

Facebook

, plus a host of other social media channels. 

Connect With Nancy

 today!