Alter Apparel Designs with Magic Patterns

Building on ideas that originated over 90 years ago, you will be amazed at the magic used to create a variety of sewing patterns. During the next two Sewing With Nancy programs my guest Amy Barickman and I will be showing Magic Patterns. The concept was originally published by Mary Brooks Picken, founder of the Woman's Institute of Domestic Arts & Sciences, back in the '20s. The designs of Amy Barickman and her staff are an ode to Mary's original concept, which is to take what's given and add your own spark!
The Magic Tank Top Pattern
From retro to modern, the first Magic Pattern, a tank top, can be easily changed by adding gathers, ruffles, or using vintage fabric. The sewing is designed to take just the minimum of time with a maximum of style. Watch online as Amy and I show you a few of the variations of this pattern.
Avery—a touch of gathering at the neckline and bias trim is what sets this pattern version apart from the rest.
Adelaide—add flounces, it is easier than you think!
Alice—upcycle using vintage fabric. The featured fabric is bark cloth, once used for home décor, now repurposed for this modern tank top.
The Magic Skirt Pattern
Onward to skirts—learn how to stretch your creativity and make the magic swirl skirt. We start with the basics. Learn how to sew a waistband, add a pleat, and repurpose menswear for another charmed style.
Billie—This is the basic skirt pattern. If it has been awhile since you've sewn a skirt, give this a try!
Blythe—with a little pattern magic, learn how easy it is to add a pleat to the center front.
Bridget—Repurposed menswear is the fabric of choice for this skirt. I think you'll enjoy seeing how the pattern pieces are placed on the "fabric." Clever.
This book features 6 magic patterns that can be transformed into 36 different styles, with 216 different looks. This easy-to-follow book shows how 6 patterns x 6 looks x 6 fabric suggestions (for each look) results in a complete wardrobe. The book has beautiful full-color photos, step-by-step instructions, and a CD of printable patterns. Amy and Nancy guide you on how to tile the patterns, which are featured on the CD in the book.
I'm also happy to share with you, Amy's latest endeavor:
Vintage Notions Monthly with Amy Barickman of Indygo Junction
This is the continuation of the story Amy told in her book, Vintage Notions. This book shared a small piece of the history of her muse, Mary Brooks Picken, and the school she founded, The Women's Institute of Domestic Arts & Sciences.
In honor of the 100th Anniversary of the Institute this year, Amy will be releasing a series of magazines, Vintage Notions Monthly, which will feature a curated collection of Woman's Institute materials including:
Excerpts from the Institute's newsletter—Inspiration, and its magazine—Fashion Service

Vintage fashion illustrations

Inspiring stories and testimonials

Sewing lessons & techniques

A monthly Magic Pattern—a fashion sewing pattern created from personal measurements instead of pattern pieces.
The sewing lessons, vintage wisdom and beautiful (and fun to color!) illustrations will appeal to the modern sewists in our industry who love to buy, share, and enjoy inspiration.
To view the video & preview a free sample issue, visit: http://amybarickman.com/vintage-notions-monthly-magazine/
Bye for now,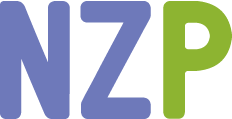 Content in this feed is © copyright 2016 by Nancy Zieman and may not be republished without written permission. You're welcome to forward the email to a friend or colleague but it's not okay to add the RSS feed automatically as content on a blog or other website.
Make sure you are subscribed to my enews mailing list so you won't miss a thing. Sign up here. Join us on Facebook, plus a host of other social media channels. Connect With Nancy today!