What Charity Do You Sew With/For?

What charity do you sew with/for? That's the question I posed earlier this month, via this blog,  Facebook, and Pinterest. Enjoy the selected responses below, plus a spotlight on one of my followers.
Quilt to Give is a sewing and quilting community service project that is close to my heart. Thanks to generous 2016 Quilt Expo attendees for donating fabric, time and quilting skills for the annual "Quilt to Give" community service project. Thanks to their kindness and the dedication of the Quilt to Give leadership team pictured above, fifteen bed-size quilts were collected and an additional twelve quilts were stitched on-site at this years event. The quilts were donated to Enchanted Makeovers and Domestic Abuse Intervention Services (DAIS).
Sew To Give™ is the name I've given to sewing, quilting, and volunteering outreach programs. Over the years, I've interviewed guests with amazing charitable goals during Sewing With Nancy's Nancy's Corner segments. I've started a grouping, over at my Sew To Give™ page, of organizations offering opportunities to sew and quilt for others. As I often say on Sewing With Nancy, The gift is in the giving!
Below, be sure to check out January's Share Your Insight question and if you'd like, submit a response. Enjoy!
What charity do you sew with/for?
Note from Nancy: It is absolutely wonderful and refreshing to see so many of your sharing your skills with such a variety of organizations. Many readers commented that they work with/for more than one charity. Thank you for all you do!
"I sew for Quilts of Valor. My sister and I joined a great group of quilters called Stitching Sisters, and we meet monthly to sew together and encourage each other. We frequently honor veterans by presenting quilts to them at our meetings. "—Valerie Williams, Troy, MI
"I sew for Quilts of Valor, Linus Project and my local hospital/Alzheimer's unit."—Dianne Patterson, Olathe, KS
"I haven't yet but my goal for 2017 is to make a Quilt of Valor. My husband and oldest son are both vets and that charity touches my heart. I just started quilting about a year and a half ago and love it. "—Leslie Hance, McAlester, OK
"I have started sewing blocks for Quilts of Valor.  At one of the quilt shows I attended, quilts were presented to five members of the armed forces, and I found it to be a very moving experience.  I have great admiration for these men and women and this a wonderful way to show my respect and give back, while doing something I love!"—Linda Heimerl, Wilaon, WI
Alzheimer's Organizations
Note from Nancy: See samples of the Alzheimer's Activity Mat, here.
"I make quilts for Project Linus and 'Fidget Mats' for Alzheimer's patients at a local nursing home."—Norma Sterbenz, Independence, MO
"About three years ago, I found an article in a quilter's magazine about Fidget Quilts for Alzheimer Patients. They are small lap-sized quilts with different types of fabrics and articles attached to them for the patient to "fidget." I started making them and have never stopped. I can work these in with my own projects easily. "—Jean Davis, Yuma, AZ
"We make Alzheimer lap robes. The 18″ x 24" are made from squares of various fabrics for textures. Thus the name; Textured Comfort.  We then add some trims, ric-rac in lengths, and a cord with an empty spool stitched on top. Pieces of decorator trim also makes for interesting feel."—Peg Sullivan, Rutland, MA
"I sew for the Days for Girls which sews reusable feminine hygiene pads for girls in emerging countries. This is a topic we can all relate to but don't often consider – what would you do without running water and the convenience of disposable products? Girls in emerging countries sit in their home missing out on school because of the taboo of this natural occurrence and the inability to address the issue at hand. The reusable pads are cleaned in an efficient manner using as little of the sacred water as possible.  Everything is provided in a tote bag."—Cindy Elia, Martinez, GA
"Days for Girls Canada-Kitchener Team  We are quilters and we use our stash-the brightest, happiest, most colorful fabric to make re-usable menstrual supplies. All kits are sent in one-of-a-kind drawstring bags-sewed with love. Sent to countries where having a period means missing school. This is life changing for these young women who are the generation who can change the world."—Fabia Joyce, Ayr, Ontario CA
"Days for Girls, which sews reusable menstrual supplies for Girls in 3rd world countries who lose 2-3 days per month from school per month.  The organization has figured everything out and we provide the supplies and sew. Everything is in a ziploc with soap that allows low-water usage for cleaning.  This fills my heart and adds to my joy in the world by giving to others."—Janet Campbell, Mt Vernon, WA
Children's Charities
"My small quilt guild of 18 members makes quilts for the children of Family Services. We also make totes for children in transition to foster care. We make bibs for nursing homes as well as fleece wraps for the patients. Not all members enjoy this work so we have one day a month for that work set aside for those who want to participate. Members also take this type of work home when they care to. All of our supplies are donated but for quilt batts which we have to purchase. The guild also make 21 military quilts for veterans this year. The Bolivar Sew & Sew quilt guild is small but we are MIGHTY."—Betty Finch, Bolivar, MO
"Project Linus.  I love making blankets for kids.  The fabrics and colors are so bright, and they make me happy while I'm making them.  I make quilts, knit /crochet blankets, and crochet edgings on fleece to make blankets.  Our chapter is very active, and we donate over 200 blankets each month.  We have received many letters and wonder pictures from the recipients and their families."—Marta McNaughton, Benicia, CA
"Quilts for Kids. While I was working making baby and kids quilts was an efficient use of my limited time.  It allowed me to use my sewing skills to bring comfort to others."—Marilyn Sattler, Valparaiso, IN
"I sew for my local church and for Little Dresses for Africa and Tumani. I am just starting to sew for the Sew Powerful Purse Program."—Valerie Almeida, West Wareham, MA
A Variety of Projects and Donations
"I've made pillow cases for the Women's Center and shelter's.  A quilt for Quilt's for Cops, quilts for The Linus Project, quilts to auction to raise money for Primary Children's hospital, and Quilts of Valor.  Each year our quilt group, The Material Girls, decides on projects for charity, and then each of us makes our own contributions."—Marsha Nelson, Clinton, UT
"I've been sewing for my Lutheran church for over 10 years, making wheel chair and walker bags (over 1000) for local nursing homes and hospitals, quilts (over 600) for Orphan Grain Train to be sent all over the world, and comfort dolls (over 250) for Operation Smile. Sometimes, the ladies from church come to my sewing room and we all sew together, as I have 8 sewing machines for them to use. Our next project is fidget mats for Alzheimer patients."—Betty Wentland, Hazelhurst, WI
"Here in the Rio Grande Valley there are so many needs that a sewist can sew for a different charity every day of the month. In my park we have a quilting group that keeps a women's abuse shelter supplied with 60 x 72 inch quilts, a sewing group that makes Benjamin Smiles pillows for a children's hospital, a group that makes scarves and caps to donate to our local schools, and a group that makes baby caps for preemie care. I'm involved with all that, but my favorite personal project is sewing and selling 18" doll clothes and donating the proceeds to Cross Cultural Ministries. I love my hobby!"—Barbara Kissler, Donna, TX
December's Reader Spotlight:
Carols's Answer
"I've sewn quilt tops for Quilts of Valor and pillowcases for a Ronald McDonald house close by. Earlier this year when police officers were killed in Texas and Louisiana, I sent red, white, and blue quilt blocks to be sewn together for the officer's families. I would like to see Quilts of Valor extended to Police Departments and Fire Departments, too. I've also sewn little dresses and shorts for orphaned children in Africa. One year I made 50 dresses. It's lots of fun for me as I have no grandchildren to sew for – yet.
When times get tough for me, I grab some fabric from my stash and start charity sewing! I suffered the loss of my identical twin sister and quilt partner several years ago. Sewing for charity helps me get through tough times.
I also sew little pocket tissue holders and little bags. As I give them away, they always bring a smile to people's faces. I think I've made over 200. They're fast to make and fun to embellish with charms and buttons. I don't have labels with my name on them, so I include an appliqued red heart inside as my signature. I always tell people to look inside and know that they are always loved! It's fun and people appreciate it.
I'm so grateful my mother and grandmother taught me to sew. Sewing for charity gives me as much pleasure as it does the recipients. I'm glad to be of service!"— Carol Nolan, Coronoa, CA
Do you have a favorite charity?
I really enjoy sewing for children. The patterns for pillowcases and
Little Dresses for Africa
are so easy to put together. I always imagine their little faces when they see the dresses or the pillowcases. It's such a small amount of time that I spend to turn out a half-dozen that I'm happy to share my time. I feel my time sewing these fun little projects is like spending time sewing for future grandchildren. I know the children are facing difficult times and if a pillowcase or a little dress can bring a smile to their faces, even if just for a moment, then it makes my heart sing
.
How has charity sewing changed the way you purchase fabric?
When fabric goes on sale, then I try to plan out future projects for charity sewing. I really enjoy the creative process of putting together little dresses and contrasting pockets along with the pillowcase bands. It's like making a little quilt.  Color is always a huge consideration when I'm buying fabrics for charity. I stick with bright colors for the pillowcases and pretty fabrics for the little girls' dresses. It's so much fun to put different fabrics together! Bright colors can bring smiles and help us remember to be grateful for what we have. Novelty fabrics are a favorite for me. Sometimes it's more difficult to sew for boys than girls, but when I see baseballs and bats on novelty fabric, I know it will be a home run for some deserving little boy.
Tell us about your 2017 charity sewing goals.
I do the most charity sewing during the summer. That gives me five-six months to purchase sale fabric and summertime seems to be a less busy time of year for me. In 2017 I'd like to explore designing and sewing a quilt of valor type of project for my local Fire Department. I take care of my Mother who is 83 and has Parkinson's Disease.  She falls frequently and has seriously injured herself in past falls. I rely on Paramedics, and the fire station is hardly a block away from our house, and they respond quickly. I think it would be a nice gesture to give back to Fire Fighters and Paramedics for their assistance. I say – when the going gets tough, the tough start sewing. When I run into a bunch of lemons being hurled at me, I fire up the sewing machine and serger, barricade myself in the house, turn off my phone and commune with my sewing machine. It makes me feel like I'm doing something productive in a sea of discord. I'd much rather sew for charity projects than to pay a therapist to tell me I've got a mess on my hands.
January Share Your Insight
Question
January Question: How do you document your quilts, and what do you include on quilt labels?
Submit your answer by January 19, using the form below, to be considered for our January Reader Spotlight.
Disclaimer: We may contact you to verify your answer. Your contact information will not be used for any other reason. Your submission to Nancy Zieman Productions, LLC, including contact information, gives us the right to modify, use, distribute, reproduce, publish, and display the submission indefinitely in all media, means, and forms without any payment to you. You hereby represent that you haven't copied the content from a book, magazine, newspaper, or other commercial source.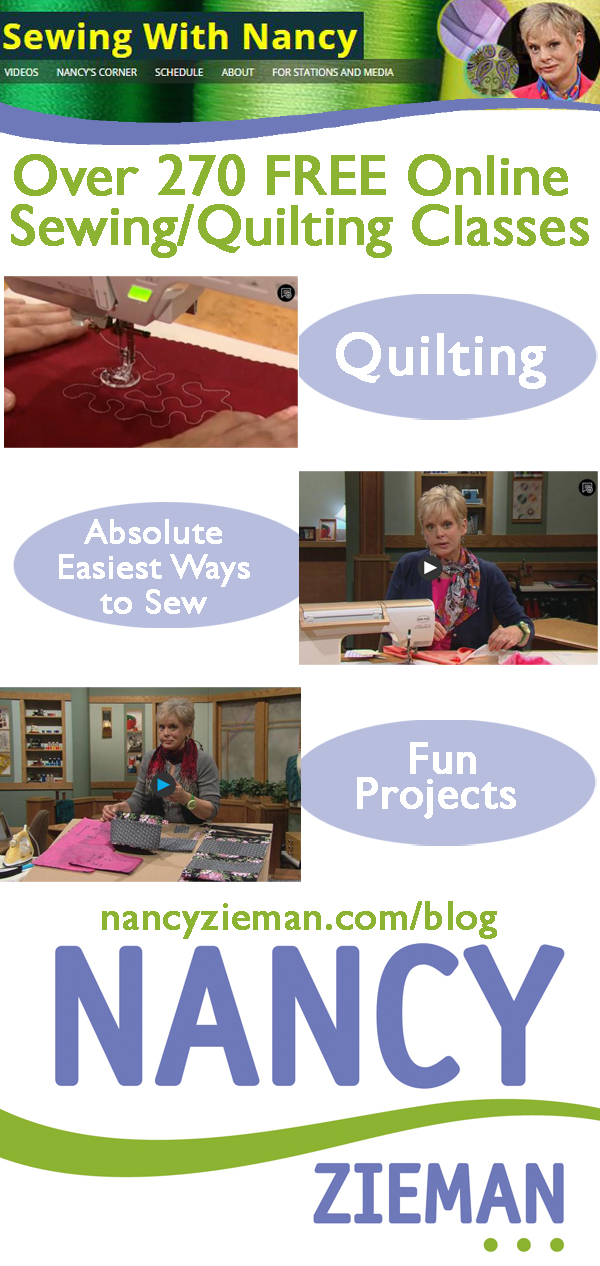 Bye for now,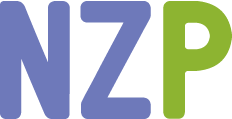 Content in this feed is © copyright 2016 by Nancy Zieman and may not be republished without written permission. You're welcome to forward the email to a friend or colleague but it's not okay to add the RSS feed automatically as content on a blog or other website.
The FTC requires us to tell you that Nancy Zieman has provided products by other companies in the course of her business. The FTC requires us to advise you to take this information into consideration when reading this posting.
Make sure you are subscribed to my enews mailing list so you won't miss a thing. Sign up here. Join us on Facebook, plus a host of other social media channels. Connect With Nancy today!
Save
Save
Save
Save