Teach Me to Machine Quilt Book Tour


Welcome to the Nancy Zieman blog stop along Pat Sloan's Mega FUN Book Tour. Pat is kicking off the release of her new book, Teach Me to Machine Quilt. She takes a step-by-step beginner approach to machine quilting.
The book is full of great approaches to any machine quilting situation. One of Pat's techniques that I found particularly innovative was her approach to machine quilting around appliqué shapes. In the pages of Teach Me to Machine Quilt, find the detailed instructions to design and fuse appliqué shapes.
Set up a straight guideline. Pat recommends painter's tape. What a wonderful and simple solution!
Using the tape as a guide, Pat then illustrates how to stitch in straight lines; jumping over the appliqué shape.
Thanks so much, Pat, for sharing this great tip, and so many more!
On this Mega FUN Book Tour you have an opportunity to win one of five e-books from Pat Sloan and Martingale Press/That Patchwork Place. Hop over to the book tour hub for details.
Make sure to visit other stops along the tour:
Pat's Mega Fun Book Tour! 
Nov 18
Nov 19
Nov 20
Nov 21
Nov 22
Nov 23
Nov 25
Nov 26 – My Birthday!!!
Nov 28
Nov 29
Nov 30
Bye for now,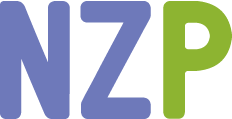 Content in this feed is © copyright 2016 by Nancy Zieman and may not be republished without written permission. You're welcome to forward the email to a friend or colleague but it's not okay to add the RSS feed automatically as content on a blog or other website.
The FTC requires us to tell you that Nancy Zieman has provided products by other companies in the course of her business. The FTC requires us to advise you to take this information into consideration when reading this posting.
Make sure you are subscribed to my enews mailing list so you won't miss a thing. Sign up here. Join us on Facebook, plus a host of other social media channels. Connect With Nancy today!