Sew Knit Coordinates – Start to Finish Part Two on Sewing With Nancy

Learn the basics of sewing a knit top, pants, and a skirt on part two of Sew a Knit Wardrobe from Start to Finish on Sewing With Nancy. Less is better! That statement can be applied to many aspects of life, including sewing knits. During this second episode on sewing knits from start to finish, I'd like to share how to take the easy way out and not feel guilty about the process. On part one of this new series, I give sewing tips on sewing an easy swing jacket.
I'm using a classic, yet comfy-to-wear four-piece knit wardrobe pattern. The jacket from last time can be paired with the pants and top. Or, make your look casual by teaming up the top with a skirt. The sewing is rather effortless when you use my updated techniques.
Whether you're looking for comfortable nine-to-five wear or an easy evening staple, I'll show you how to easily stitch or serge a swing jacket, top, pants, and skirt. We'll be using McCall's pattern M7331. Now's your chance to brush up on knit sewing basics!
Learn to sew a knit wardrobe from start to finish on the new two-part series of Sewing With Nancy. You'll also find fantastic tips for sewing with knits in Sew Knits With Confidence.  Grab a copy of the Sewing With Nancy DVD.
Supplies
Note from Nancy: Refer to the pattern envelope for sizing and fabric yardage.

Knit fabrics

Twin Stretch Needles

 by Klasse

Stretch Needles

 by Klasse

McCall Pattern 7331 by Nancy Zieman

Elastic

Stabilizer

Stitch a Knit Top
In part one, we worked on creating the knit jacket. Today, many of the steps will be similar, but we'll be treating the neckline differently when we sew our coordinating knit top. Watch how easy it is to stabilize and stitch the seams on part two of Sew a Knit Wardrobe from Start to Finish.
Review Seam Options
You may opt to use a serger or sew the garment seams with a traditional home sewing machine. In today's episode, we'll take a quick minute to review stitches and topstitching options that are quite successful when sewing knit garments.
Serging and Sewing Hem Options
Learn an easy tip for creating a tidy lower hem edge by wrapping the stabilized edge around the seam. Watch the demo on part two of Sew a Knit Wardrobe from Start to Finish.
Use a cover stitch to create a finished edge along the lower hem of the garment. Working with a double needle, you'll learn how to adjust machine settings to create a professional-looking stitch.
Stitch Knit Pants & Skirt
The pants and skirt in this pattern are form fitting and each include a wide elastic yoke. Pattern layout, cutting, side seams, and hems are included in today's episode; learn each step in the process. We'll also apply the waistband and yoke easily. Watch it online.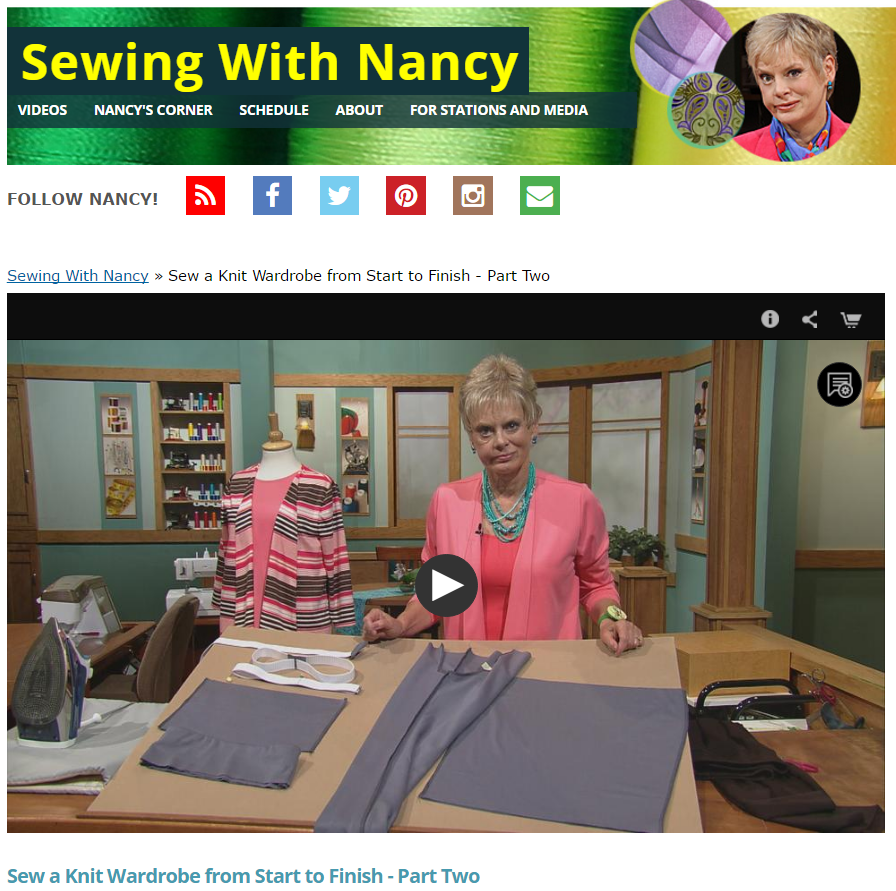 For a chance to win a copy of the Sew a Knit Wardrobe from Start to Finish DVD, leave a comment sharing your answer to: What fun color would you like to add to your personal wardrobe?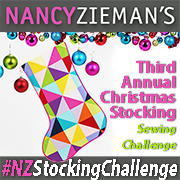 Don't forget to submit your Christmas Stocking in my Stocking Challenge! The deadline to enter is SATURDAY, December 3, 2016. Click here to see how to enter. Make sure you are subscribed to my enews mailing list so you won't miss a thing. Sign up here.
Bye for now,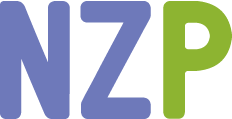 Content in this feed is © copyright 2016 by Nancy Zieman and may not be republished without written permission. You're welcome to forward the email to a friend or colleague but it's not okay to add the RSS feed automatically as content on a blog or other website.
The FTC requires us to tell you that Nancy Zieman has provided products by other companies in the course of her business. The FTC requires us to advise you to take this information into consideration when reading this posting.
Make sure you are subscribed to my enews mailing list so you won't miss a thing. Sign up here. Join us on Facebook, plus a host of other social media channels. Connect With Nancy today!