Table Runner Winners Announced

The Fall Table Runner Challenge was so much fun to host. I enjoyed seeing all the entries and the talent showcased in the event. You can still view the virtual table runner quilt show online in this post. As may know, voting came to a close over the weekend and it is now time to announce the winners. Thank you to everyone who participated and thank you to all the friends, family, and sewing enthusiasts who voted!
Of course, this event would not have been possible without the generous support of our sponsors. Thank you! Please take a moment to see all the prize donors listed below.
If your table runner is featured here, you will receive an email from my team requesting contact information. Congratulations!
Sunflower Sunset
Charmingly Fall
Autumn's Finest Table Runner
Falling Leaves tablerunner
Flowery Night
Fall Hexie Table Mat
Scrappy Jack
Falling Leaves AND Swirl Fall Runner
Top Ten Winners:  F+W Media will provide a copy of 50 Fat Quarter Makes, a $250 value
First Place: Bundle of Nancy Zieman Products and Notions from Clover, a $200 value
Second Place: Create With Nancy Five Book Collection, valued at $177.94
Third Place: Quilter's Package from June Tailor, a $107 value
Fourth Place: Pellon Bundle Package, a $105 value
Fifth Place: Autumn Array Cotona Thread Pack from Maderia, a $76 value
Share your comments below about the Fall Table Runner Sewing Challenge and let us know if you plan to join in the next challenge event!
Bye for now,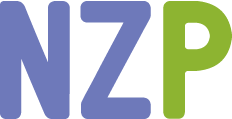 Email challenge questions to [email protected] Challenge not open to sponsors, employees, and immediate family members. Photos and techniques may be featured in future promotions, blog posts, videos, and/or TV shows.
Nancy Zieman—author, pattern designer, businesswoman, producer, and national sewing authority—is the host of the popular show Sewing With Nancy, which appears exclusively on public television stations across the United States and Canada. Follow Nancy's blog at NancyZieman.com/blog and sign up to receive Nancy's E-News for the latest news in sewing, quilting, creating, and block of the month updates.
Content in this feed is © copyright 2015 by Nancy Zieman and may not be republished without written permission. You're welcome to forward the email to a friend or colleague but it's not okay to add the RSS feed automatically as content on a blog or other website.