Spring Sewing Project Round Up

Start sewing this spring with fresh easy projects! This curated collection of ideas are the perfect way to try a new technique or make a useful item. You'll find all skill levels represented here.
Embroider a Handbag
Originally designed for the Baby Lock Sewlebrity Sewing Challenge, this handbag features custom machine embroidery along the top edge. Learn how to apply the embroidery to any handbag pattern or simply use the hobo tote template, as shown. Machine embroidered accents are a great way to personalize your sewn designs. See the handbag and embroidery demonstration in this earlier blog.
Spring Green Scarf
What begins as crosswise fabric strips, ends up in a completely bias scarf. Curious? It's easy to sew a bias, spiral scarf with a little sewing savvy. We'll use a serger to finish the edges of this delicate fabric while creating a unique all-season wardrobe accent. Learn how to sew the scarf here.
Serge a Colorful Fabric Bin
Serge this fast and fun fabric bin—an ideal project for 10-inch precut fabric squares. 10-inch precuts are also known as 10-inch Stackers, Crackers, Layer Cakes, Patty-Cakes, Storybooks, and Ten Squares! If you've been wondering what to do with 10-inch precuts, start by selecting four 10-inch precut squares and make this handy organizer bin. Learn to add decorative serger stitches to this home organizing bin, here.
Sew a Plastic Bag Wrangler
Making this storage bag will not only clean up the kitchen, but make those plastic sacks much more accessible. See how to sew the storage wrangler here.
Toasty Texting Gloves
It seems everyone is connected through their smart phones and mobile devices, these days. On chilly spring days, we're faced with the dilemma of staying connected with our gloves off or staying warm with our gloves on. Peculiar, right? We've developed an easy solution—texting gloves. Use fleece scraps to create a comfy pair of these fingerless gloves. Optional: Personalize your gloves with a monogram. In either case, these make up quickly and solve a common seasonal problem. Learn how to sew texting gloves, here.
Sew the Complete Adventure Quilt Sampler
The 2015 Block of the Month is a free program offered on my blog. The event was quite an adventure, hence the name Adventure Quilt, as each block revealed surprised the reader. Luckily, the Adventure Quilt is available for free, all year round with all 12 blocks available. Grab the sewing tutorials and make your Adventure Quilt today. Find the 2016 and 2017, and 2018 Block of the Month series linked in the right side bar of this blog.
Learn to Sew Technology Cases
When developing the Sewing With Nancy series on how to create covers for electronic tablets or low-tech paper tablets, it was exciting to see how a small amount of stitching or a creative use of fabric could result in a stylish cover. The first of the two-part series, Sew Techie Covers, demonstrates how simple embellishments can transform practical device covers. Learn to sew these fun cases, here.
Makeover Your Handbag with Ribbons
While shopping online for handbag inspirations, we spotted a bag decked out with ribbon—with a decked out price—$1,300. We knew we had the perfect inspiration to create a bag with Nancy's line of Renaissance Ribbons at a fraction of the cost. Embellish your next bag design with the ribbon and the easy sewing instructions, here.
Stress-Free Quilting with Machine Embroidery
Sometimes the quilting step is the most perplexing and stressful. Your goal is for a stress-free process, but where to begin? Denise Abel, guest on Sewing With Nancy, has a solution—use an embroidery machine and turn it into a quilting machine. Denise joins Nancy for the second part of this series, Stress-Free Quilting with Machine Embroidery, which is this week's online video feature. Watch the demonstration and learn to quilt with your embroidery machine, here.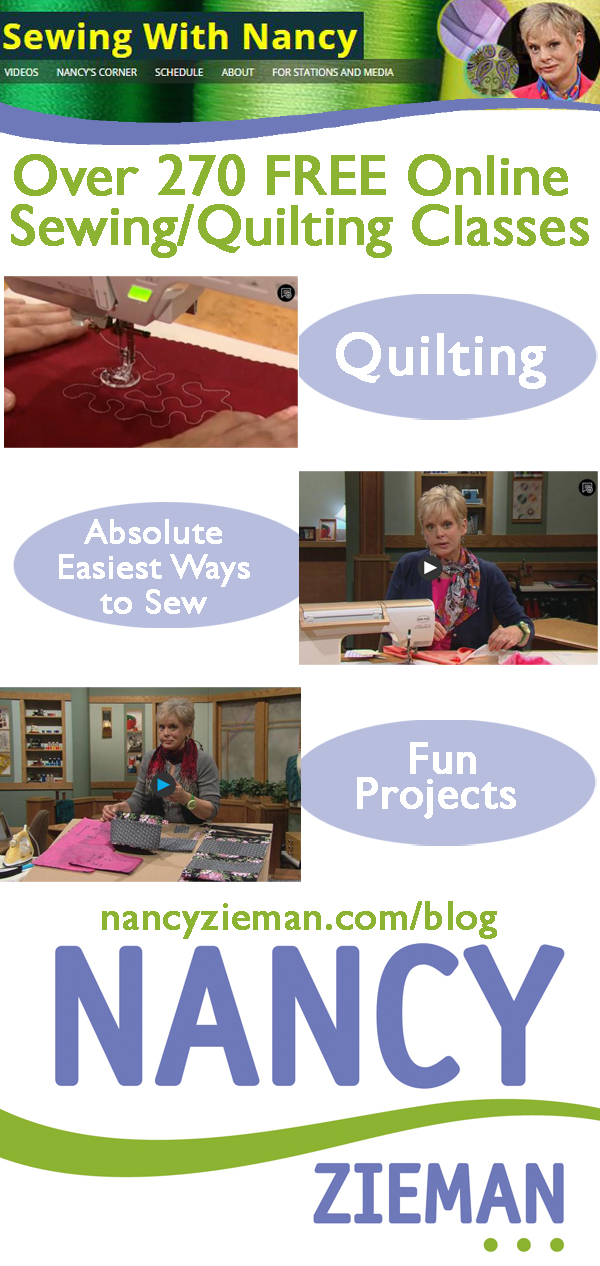 The randomly selected winner of  an I Sew For Fun 5-in-1 Sliding Gauge from Clover, is Carolyn.
Her comment is, "I taught my granddaughter to sew when she was 6 yrs old; she's now 21. We made pillowcases. Now I'm teaching an 11 year old little girl from church. I've told her Mom to order this book. Maybe I can win it instead."
Happy Sewing,
Team Nancy Zieman
Nancy Zieman Productions, LLC.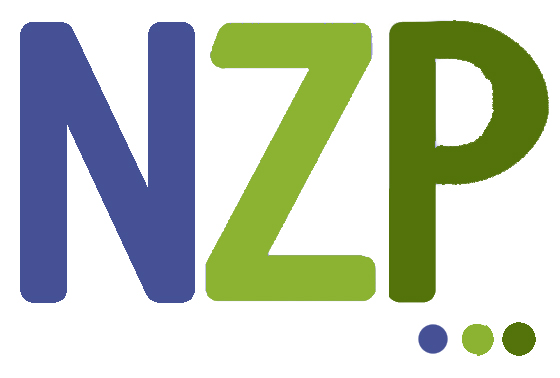 Content in this feed is © copyright 2018 by Nancy Zieman Productions, LLC and may not be republished without written permission. You're welcome to forward the email to a friend or colleague but it's not okay to add the RSS feed automatically as content on a blog or other website.
The FTC requires us to tell you that Nancy Zieman Productions, LLC has provided products by other companies in the course of doing business. The FTC requires us to advise you to take this information into consideration when reading this posting.
Make sure you are subscribed to Nancy Zieman Productions, LLC enews mailing list so you won't miss a thing. Sign up here. Join us on Facebook, plus a host of other social media channels. Connect With Nancy and Friends today!