National Sewing Month's Notion Round-Up
September is National Sewing Month. If you ask me, it is a wonderful theme to celebrate all month long! Today, I'm sharing a few of my favorite and most-popular sewing and quilting notions. These tools will make your next project assembly smoother and hopefully, more successful.
Here's a rhetorical question: How do you create a quilt? My guess is that your answer is "one block at a time"—a legitimate response. But there's another answer, "one row at a time." During this first episode of the two-part TV series, Trusty Triangles—a Row-by-Row Sampler Quilt, I show how to stitch three of the six rows from my new Row-by-Row Sampler Quilt. Using only one type of quilt block, a trusty half-square triangle, plus a few squares of fabric, I'll show you how to design, stitch, and enjoy a row by row quilt.
Learn how this  No-Hassle Triangles Gauge makes creating this quilt a breeze. Watch the episodes and hop over to the sewing tutorial here.
Notions are a cornerstone of my sewing and quilting. See what great projects you can create with the use of the Clover 5-in-1 Sliding Gauge and it's big brother, Supersize 5-in-1 Sliding Gauge. Use it for sewing, quilting, home décor, and long-arm quilting projects. The slide locks into place allowing you to accurately mark projects. Let me demonstrate a few of my favorite uses for this larger sliding gauge. Watch the demonstration of the original tool online, here.  Check out the original blog post introducing the Supersize 5-in-1 Sliding Gauge, too.
In this age of multitasking, your seam guide of choice should be able to do more than provide a single seam allowance. Have you tried Clover's newest go-to seam guide for perfect stitching? This guide offers six different uses in its innovative design. From garment sewing to perfect quilt seams, the 6-in-1 Stick'n Stitch is the tool for the job.
These two-piece interlocking guides are ideal shapes with edges created for perfect stitching. The tool is reusable and repositionable with an adhesive on the underside of the guide to work smoothly on any machine. See more about this tool's uses here.
Super-Quick Circle Skirt and New Elastic Bodkins
I think you will enjoy the Flex 'n Glide Bodkin, the Clip 'n Glide Bodkin, and the Elastic Lock Set! These three useful new sewing notions work well independently or together. Learn how to use them in garment sewing. I won't have to tell you, they are particularly helpful in waistbands!
Bye for now,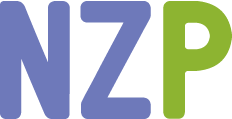 Content in this feed is © copyright 2017 by Nancy Zieman and may not be republished without written permission. You're welcome to forward the email to a friend or colleague but it's not okay to add the RSS feed automatically as content on a blog or other website.
The FTC requires us to tell you that Nancy Zieman has provided products by other companies in the course of her business. The FTC requires us to advise you to take this information into consideration when reading this posting.
Make sure you are subscribed to my enews mailing list so you won't miss a thing. Sign up here. Join us on Facebook, plus a host of other social media channels. Connect With Nancy today!