NEW Free-Motion Quilting 1-2-3
A quilt without personality is just a blanket! That's the insight from today's guest whose artistry is teaching how to add character to our quilts, using machine-quilting techniques. Join today's guest Lori Kennedy, who has developed a novel, very learnable approach to free-motion quilting techniques on Free-Motion Quilting 1-2-3, today's new episode of Sewing With Nancy. 
Nearly 15 years ago, Lori started a search for the quilting techniques that fit her personality. Through trial and error, she found a system that worked. Today, she's sharing it with our viewers. During today's new episode, you will learn to stitch a variety of motifs—some of them look complex. But, once they're broken down into manageable steps, they're easy.
Easy Loops
Start with a straight-forward motif, such as these Easy Loops. Lori shows us how to create this versatile stitch on Sewing With Nancy.

Spiral Roses
Stitching Spiral Roses is easier than making spirals, these roses don't have to be perfect to look beautiful. In fact, if the stitching is a little messy, it enhances the character of the design. Watch as Lori demonstrates the Spiral Rose.
Flower Power
Next, how about a little Flower Power! Use this free-motion quilting technique as the background of your next quilt design. What may look complicated is very doable, once you learn Lori's common-sense approach.
Square Flower
Add whimsy to a square block or half-square triangle block with the multipurpose Square Flower design. Not to worry, precision is not recommended! This design can be offset or symmetrical. Curious? Lori has the solution on Sewing With Nancy.

Lori Kennedy and I will inspire you to practice making attractive free-motion quilt designs on your domestic sewing machine.
Mark a representation of the design area on paper.
Doodle with pen or pencil on paper to foster hand-eye coordination and build muscle memory.
Set up your machine.
Start with an easy design of loops.
Use a variety of flower designs.
Make Spiral Roses with variations for borders and grouped roses.
Add Flower Power for a versatile fill design.
Use Square Flowers with variations for borders, as well as half-square and circle blocks.
For a chance to win a copy of the new Free-Motion Quilting 1-2-3 DVD, from Nancy's Notions, leave a comment sharing what size quilt you create most often.

The randomly selected winner of a copy of the new book, 101 Renegade Sewing & Quilting Tips book, from Nancy's Notions is Lory Wood.
Her comment was, "I bring an empty tissue cube box to classes for scraps and threads, then easily throw it away after class. Thanks for all these ideas!"
Bye for now,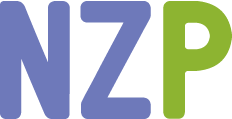 Content in this feed is © copyright 2017 by Nancy Zieman and may not be republished without written permission. You're welcome to forward the email to a friend or colleague but it's not okay to add the RSS feed automatically as content on a blog or other website.
The FTC requires us to tell you that Nancy Zieman has provided products by other companies in the course of her business. The FTC requires us to advise you to take this information into consideration when reading this posting.
Make sure you are subscribed to my enews mailing list so you won't miss a thing. Sign up here. Join us on Facebook, plus a host of other social media channels. Connect With Nancy today!