Sew Mama Sew Giveaway Day

Welcome to the Nancy Zieman blog! If you've found your way here from the Sew Mama Sew Give Away Day, I'm glad you could join us!
At the Sewing With Nancy production studio and in my office, we're mindful of giving year round. From giving free patterns and tutorials to giving to the community through coordinated outreach sewing efforts, our hearts are filled with kindness.
This year, as part of the 2017 Sew Mama Sew Give Away Day, I'm giving away a collection of my three NEW quilt patterns along with a 22-piece fat quarter bundle of my NEW Garnet fabric. Coming soon to fabric stores, you're the fist to see Garnet–my new line of quilting cottons for Penny Rose by Riley Blake Designs and my three new quilt patterns: Ferris Wheel Quilt, Dresden Fan Quilts and Nancy's Spool Quilts! This gift is a $100 value.
Today, December 7, starting at 8:00 a.m. Central Time, Nancy Zieman the BLOG will be a part of a huge internet GIVEAWAY event coordinated by Sew, Mama, Sew!  It's a fun day of browsing through hundreds of blogs—each with a giveaway! This year GIVEAWAY Day will last six days, from December 7–13, 2015! We'll announce the winner on Facebook!
To check out the list of other participating blogs, visit the Sew Mama Sew Blog.
It's simple, and you have a chance at winning a prize. Here's the rule, yes rule!
There's only one 
rule
 for the giveaway!
Post a comment on my blog, by December 13 at 5 p.m. PST, telling us how you will sew to give in the new year. If you're looking for volunteer and giving suggestions or ideas, visit Sew To Give™. Giveaway open to continental US residents only.

Follow Nancy Zieman on Facebook. I'll be announcing the winner on my page on December 14, after the comments close.
This event is now closed. Congratulations to our winner, Janet DyRyckere! 
Bye for now,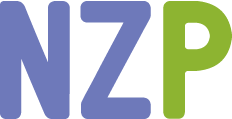 Content in this feed is © copyright 2016 by Nancy Zieman and may not be republished without written permission. You're welcome to forward the email to a friend or colleague but it's not okay to add the RSS feed automatically as content on a blog or other website.
The FTC requires us to tell you that Nancy Zieman is provided products by other companies in the course of her business. The FTC requires us to advise you to take this information into consideration when reading this posting.
Make sure you are subscribed to my enews mailing list so you won't miss a thing. Sign up here. Join us on Facebook, plus a host of other social media channels. Connect With Nancy today!
Save
Save
Save