Projects You'll LOVE to Sew

Love is in the air! It seems most holidays have colors associated with them. Thankfully, the sewing community is a very visual group, so colors are a welcome jumping-off point for many design ideas. This season, we rounded up a few of our favorite RED sewing projects from the blog. Find them all linked below. Celebrate your Love of Sewing! Whether you are making gifts or dressing up your wardrobe, we have a tutorial for you!
Expect Compliments—The Three-Season Jacket
Make a pattern in red. You'll find this jacket from The McCall Pattern Company will keep you fashionable and comfy. Pattern M7512 is a tapered jacket with two unique collar options and sleeve lengths—ideal to wear during three seasons. The fabric we chose to use is Ponte knit, a medium weight fabric that stitches like a woven, but drapes like the knit it is. Look for the pattern at your favorite retailer or at Nancy's Notions. See the complete post: Make a Lightweight Jacket.
Quick Décor Change—A Pillow Wrap
You can easily change your home décor with a little fabric and a great embroidery design with this pillow wrap project. Embroider a seasonal motif on fabric or choose an elegant fabric design to complement your décor. Then, follow these simple directions to create a pillow wrap, or two! We've made this pillow wrap two-sided, which will save time, fabric, and add a splash of color to the family room all year 'round. Make the pillow and decorative wrap today using this tutorial.
Upcycling Idea from Mary Mulari
Learn how to make mittens from sweaters and turn old shirts and linens into new, useful, and smart projects you'll be pleased to give as gifts. If there's nothing interesting in your closets, check out thrift shops or use new fabrics. Give yourself the interesting challenge of restyling, repurposing, and reusing a textile that could use a makeover. Check your closets for potential "fabric" for Sew Green Makeovers. See Mary Mulari's clever recycled sweater ideas here.
Sew Red—A Reminder to Take Care of Your Heart
As many of you know, Nancy had an affinity for scarves. Not only are they so easy to make but they are so versatile to wear. Choosing seasonal fabric can take the same scarf design from winter to spring. One of our favorite scarves is the Spiral Scarf, which Nancy demonstrates on Favorite Scarves to Sew Series (Part One) on Sewing With Nancy. Read more on the Red Spiral Scarf, originally showcased in the book, Sew Red: Sewing & Quilting for Women's Heart Health.
Garnet—The Featured Fabric Collection for the 2017 Mystery Quilt
You'll find the complete 2017 Block of the Month quilt block tutorials posted on the NZP blog, featuring Garnet, Nancy Zieman's debut collection for Penny Rose, a division of Riley Blake Designs. Join us for the 2018 Block of the Month featuring Nancy's beautiful Farmhouse Florals fabric collection. Complete block tutorials are made available the third Saturday of each month.
Embroidery Magic—T-Shirt Remakes
Knit tops are a wardrobe basic; most of us live in them. After awhile, the style can get, well, boring! Watch Simple to Chic T-Shirt Remakes with Guest Eileen Roche, a Sewing With Nancy two-part TV series—online or on PBS. During this first episode, learn how to magically transform the common knit shirt into a fresh and smart-looking fashion. Embroidery machine designs are the key to adding embellishment and also the neckline transformation. It's rather marvelous how it all happens. Read more and see pictures of how easy it is to transform T-shirts here.
A Twist Wrap—Easily a One-Hour Project
Dress up your wardrobe with more than 14 clever wraps. Easily sew these with a yard or two of fabric and a few sewing steps. Sewing With Nancy guest, friend, and designer Mary Mulari takes a practical, yet stylish approach to sewing wraps. On All Occasion Fabric Wraps, you'll learn how to sew wraps that provide a laid-back look, wraps that are perfect for formal dress, or wraps that simply keep your shoulders warm. Read more on the blog.
Sew Green with Red Fabric!

Prolong the life of produce and cut down on your disposable plastic bag use by sewing breathable bowl covers. Creative projects make perfect gifts, and they're a fun fashion statement at farmers' markets, too! From eco-friendly bags to sensible bowl covers, you'll find all you need in Nancy's Notions Green Sewing Ideas blog post.
The randomly selected winner of a Fat Quarter Bundle of  Farmhouse Florals AND Shiplap Ahoy Quilt Pattern! from Nancy Zieman Productions, LLC, is Joyce Zsembery.
Her comment is, "My favorite is the classic blue and white. There is a new baby grandson coming and this would make a perfect little quilt for him, particularly since the family lives near the water!"
The randomly selected winner of an I Sew For Fun Retractable Seam Ripper from Clover is Leslie Oliver.
Her comment is, "For my special we will make the tote bag first for all the cars and trucks that he must take everywhere we go. The we will make an apron for our cooking days together. All made from cars and trucks fabrics."
---
Happy Sewing,
Team Nancy Zieman
Nancy Zieman Productions, LLC.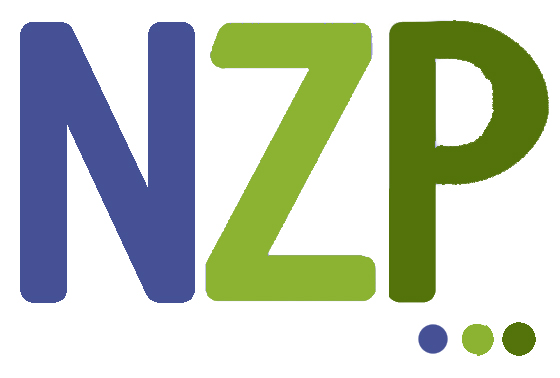 Content in this feed is © copyright 2018 by Nancy Zieman Productions, LLC and may not be republished without written permission. You're welcome to forward the email to a friend or colleague but it's not okay to add the RSS feed automatically as content on a blog or other website.
The FTC requires us to tell you that Nancy Zieman Productions, LLC has provided products by other companies in the course of doing business. The FTC requires us to advise you to take this information into consideration when reading this posting.
Make sure you are subscribed to Nancy Zieman Productions, LLC enews mailing list so you won't miss a thing. Sign up here. Join us on Facebook, plus a host of other social media channels. Connect With Nancy and Friends today!