Nancy Zieman's Sewing Project Roundup

I'm always intrigued to learn which Sewing With Nancy TV shows, or sewing, quilting, and machine embroidered projects—featured on my blog—are your favorites. I enjoy sewing a variety of projects for my home, for gifts, and for my three grandaughters. Here's a roundup of a few of my favorites projects:
I See Spots Quilt
Circle accents are everywhere—quilts, pillows, table runners, and handbags. Make a statement by sewing circles, spots, or dots with my no-stress appliqué technique. The sewing secret is to use fusible interfacing.
The featured quilt, I See Spots, hung on display at the Modern Quilt Guild's QuiltCon conference in Austin, TX. The bold colors, large blocks (18″ squares), and rectangle shapes (9″ x 18″) give the quilt a modern feel. But don't think you need to make a quilt! Just one 18″ block would make an ideal pillow. Read how you too can easily make an activity bag. Or, purchase the downloadable project sheet.
Most fabric bags or totes for kids are rather wimpy. I remember putting toys and books in fabric bags for my boys, but the parts and pieces would often get lost in the bottom of the bag. After buying adorable finger puppets for my granddaughters, I knew they needed a home in an activity bag. Read how you too can easily make an activity bag. Or, purchase the downloadable project sheet.
Riley Blake Designs sent me a collection of gray and white prints that really caught my eye. Teaming them with a lime-colored solid, I knew a table runner was soon to be created. The design I chose is a nontraditional Dresden wedge. No round shapes here—the wedge-shapes of the Dresden are stitched topsy-turvy—to create a linear look. This finished table runner is approximately 18″ x 86″. You can shorten it or lengthen it, depending on your table size. Read more or purchase and download the project sheet.
When asked to gather a basket of goodies for Relay for Life, I knew that something special was needed to include in the basket. An embroidered makeup bag, with a machine embroidery design that supports cancer awareness, was the focal item of the giveaway. Read more or purchase the downloadable instructions.
Think outside the traditional patchwork world and use a multisized Dresden Template to add a modern twist to a tried 'n true design. I call it the Dresden Melody with five half-Dresden Plate Designs that seem to flow melodically together. The finished size is 28″ x 82″. Enjoy this patchwork tutorial! Read more or purchase the downloadable instructions.
When sewing pillows, I find that cotton fabrics always require a backing or interfacing to prevent the fabric from sagging or looking flimsy. Using a double-sided quilted fabric, which has a layer of beefy batting between the fabric layers, automatically gives the pillows a plump look. (Here's one time when the adjective plump is a positive!) Plus, the two coordinating fabrics provide great design options. Read how to create these three pillows or purchase the downloadable instructions.
Win a free copy of one of my downloadable projects sheets above. Simply leave a comment below sharing which of the projects is your favorite. One random winner will be selected.
Bye for now,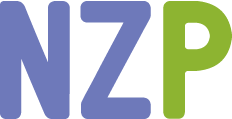 Content in this feed is © copyright 2017 by Nancy Zieman and may not be republished without written permission. You're welcome to forward the email to a friend or colleague but it's not okay to add the RSS feed automatically as content on a blog or other website.
The FTC requires us to tell you that Nancy Zieman has provided products by other companies in the course of her business. The FTC requires us to advise you to take this information into consideration when reading this posting.
Make sure you are subscribed to my enews mailing list so you won't miss a thing. Sign up here. Join us on Facebook, plus a host of other social media channels. Connect With Nancy today!
Save
Save
Save
Save