Listen to an Interview With Nancy Zieman

I had the pleasure of being interviewed by Abby Glassenberg of the podcast While She Naps. Listen to the interview on your computer to this digital audio file.
Abby was thorough in her research, and I was impressed with her insightful questions. Some of the answers may surprise you. It was also comical to learn that when I started Nancy's Notions in '79, she was four-years old! A lot has changed in the sewing/quilting industries during these years. Abby's questions and hopefully, my answers tell an interesting story.
Listen to the Podcast
Find podcast episode #97 on the While She Naps site or on iTunes.
Did You Learn Anything New from this Interview?
Our lives are fascinating journeys. Sometimes I think I've been doing the same type of business all my life. After listening to the interview, I realized how much has changed. Yet, what it all boils down to is that I'm a teacher—a teacher of innovative sewing, quilting, and embroidery techniques.
Bye for now,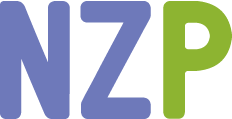 Content in this feed is © copyright 2017 by Nancy Zieman and may not be republished without written permission. You're welcome to forward the email to a friend or colleague but it's not okay to add the RSS feed automatically as content on a blog or other website.
The FTC requires us to tell you that Nancy Zieman has provided products by other companies in the course of her business. The FTC requires us to advise you to take this information into consideration when reading this posting.
Make sure you are subscribed to my enews mailing list so you won't miss a thing. Sign up here. Join us on Facebook, plus a host of other social media channels. Connect With Nancy today!
Save
Save