Foundation-Piece a Festive Reindeer Block

By Emily Jansson, Nancy's Notions guest blogger
This fun paper-piecing project is much simpler than it looks! Sew a 16″ x 16″ (finished) block to turn into a holiday pillow cover or wall hanging. You may even choose to omit the patchwork border to create a pot holder, or make a few blocks to incorporate into a quilt.
Supplies:
2-1/2″ blue batik fabric strips
Fat quarter of white tone-on-tone snowflake fabric

Translucent foundation paper

Cutting Mat

Madeira 50-wt Cotona Quilting Thread

Tailor's Clap

per
Best Press
Iron

Tweezers
There are three "secrets" that are truly the trifecta of paper-piecing:
Before you begin, preshrink all fabric with your iron, and saturate the fabric with steam. Pretreat all fabric with

Best Press

. This prevents distortion of such small pieces: you'll thank me later.
Use

50-wt. thread

; when you have multiple layers of seam allowances on top of each other, you want everything to stay as low-profile as possible.
Use a 

Tailor's Clapper

—it makes all the difference.
Remember these steps if you don't want your pieced block to feel like a cracker when you're finished. Okay, now for the fun part—let's get to it!
Begin by choosing eight strips of fabric: four in medium tones, and four in dark tones. Stack them and cut to 16″ long.
Set your stitch length to a short stitch—around 1.5 or so. Alternate your fabrics in medium and dark tones, and sew into two sets of four stacked strips. Use 1/4″ seam allowances.
Press your seams and rotary cut six strips from each of your two stacks (a total of 12 strips).
Stitch one of each stack to the other (for a checkerboard effect). You will have six rectangles. Take care to sew up each pair in the same configuration.
Now stitch up two pair of these along the short sides (as shown). Set aside.
Paper Piecing the Reindeer:
Choose one or more strips to use for the reindeer silhouette. If you use multiple fabrics, you can alternate them as you sew for a random, organic look.
I've chosen to demo this technique with the "K" section of this project, as it has several layers radiating out from the center, and therefore lends a nice example.
Download the pattern here. Then, print out the PDF pattern onto

Translucent Foundation Paper

and cut the pattern sections near the outer seam allowance lines.
Trim a rectangle of blue fabric that clears the first "K1″ space with at least 1/4" around all sides. Be sure to give yourself extra to make sure it will have an adequate seam allowance.
Working from the back of the

translucent paper

, place your first piece of fabric, right side up, into the K1 spot. Glue the wrong side of the fabric to the back/unprinted side of the foundation paper. There should be at least 1/4″ of fabric seam allowance extending over the marks where the seamlines will be for piece #K1.
Cut a piece of white fabric larger than the K2 spot, and lay it on the K1 piece, right sides together. Make sure that once it is stitched and pressed back on itself, it will cover the K2 spot and extend over with extra seam allowance.
Holding the fabric and paper in place (or pin, if you choose), flip over so the translucent paper is printed-side-up, and stitch on the seamline,

adding two-three stitches at the beginning and the end of the seam to secure (I don't backstitch, as that adds more bulk). 
Fold back the paper on the seamline and use your ruler and rotary cutter to trim a neat 1/4″ seam allowance. Don't worry about the other edges of the second piece yet—they will be trimmed as each seam is sewn.
Unfold the paper and press the fabric open and into place.
Now lay your white fabric onto the piece you just pressed open, right sides together, making sure that it will cover the K3 piece once it's sewn and pressed open.
Flip over so that paper is facing printed-side-up, holding everything in place, and stitch (don't forget to add 2–3 extra stitches at the beginning and end for added security). Fold the paper back, trim your seam to 1/4″ and press open.
Repeat these steps for each section:
Fold paper back.
Once each section is pieced and pressed, you'll want to trim the fabric to the edges of the seam allowance and set aside.
Easy-peasy, right? Press everything.
Assembling the Block:
Okay, you've stitched up all of your pieced papers: now it's time to assemble.
Divide your sections into groups:
Group A, B, C, D
Group E, F, G
Group H, I
Group J, K
Remove the

translucent foundation paper

from each grouping as you sew (this prevents confusion). I use a pair of tweezers to really get in there and grab from the corners.
Once the paper is removed from each group (remember, do each group one at a time!), stitch the sections together in the following order, pressing each seam as you go:
1. A to B = AB
AB to C = ABC
ABC to D = ABCD
2. F to G = FG
FG to E = EFG
3. H to I = HI
4. J to K = JK
Now sew your groups in this order, pressing each seam as you go (see diagram):
1. ABCD to HI = ABCDHI
2. ABCDHI to EFG = ABCDHIEFG
3. ABCDHIEFG to JK = Done!
That's it!
Time to add the borders:
Grab the patchwork pieces you stitched earlier, and align the 8-square rectangles along the top and bottom of your paper-pieced block. Stitch and press.
Now align the long patchwork rectangles to each side, being careful to match up the seams nicely. Stitch and press.
Finish into a pretty wall hanging, or turn into a pillow cover. Don't you feel accomplished?
Thank you, Emily, for being our guest blogger and for sharing this festive paper-piecing project.
Bye for now,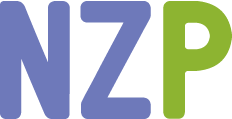 Content in this feed is © copyright 2015 by Nancy Zieman and may not be republished without written permission. You're welcome to forward the email to a friend or colleague but it's not okay to add the RSS feed automatically as content on a blog or other website.