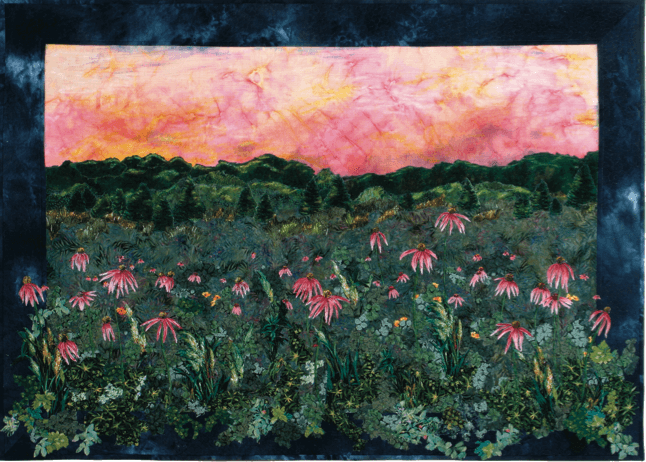 Elements of Landscape Quilting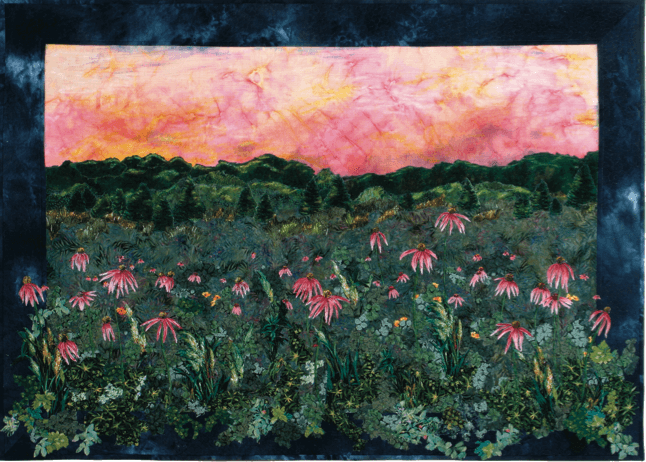 Landscape quilting breaks many quilting rules. It's okay to cut inaccurately, in fact, it's often recommended. Glue sticks are used instead of pins, and the pattern is not a pattern at all, just a photo! Natalie Sewell taught me her spontaneous technique many years ago, and I haven't stopped quilting since. She's back to give simple techniques on Beginning Landscape Quilting Part 3 on Sewing With Nancy.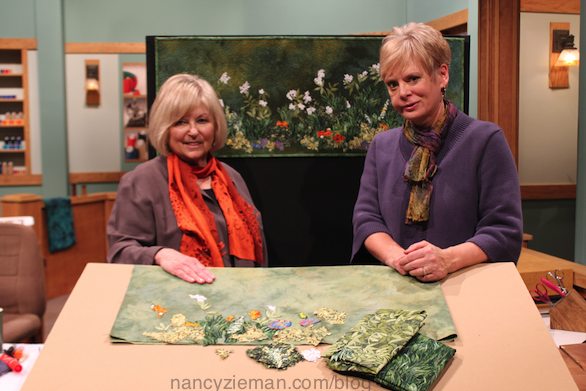 After making hundreds of landscape quilts, Natalie has learned to fine-tune the process. In this series we're focusing on specific elements within scenes. In the quilt, Prairie, you'll see distant and close-up coneflowers. Designing a scene such as this might seem daunting, yet you'll soon learn how you too can become a landscape quilter.
In Beginning Landscape Quilting Part 3, we share how to create the flowers in this prairie scene.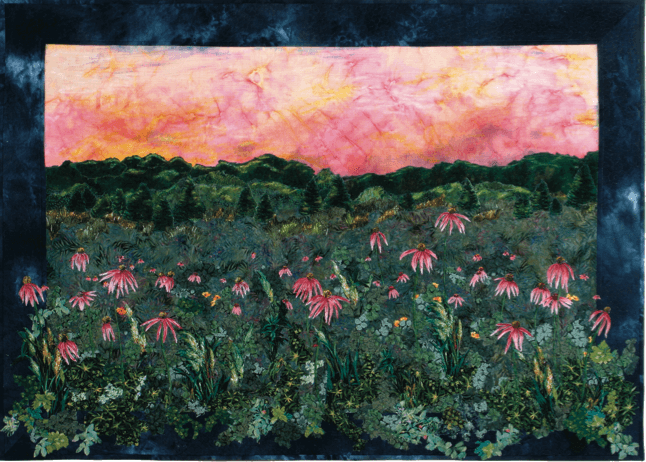 You'll see how Natalie and I select fabrics, creatively cut blooms, and accent flowers with fabric markers.




In Beginning Landscape Quilting Part 3, we also share how to create mountains. I used two inspirational photos to create my quilt titled Rocky Mountain Summer.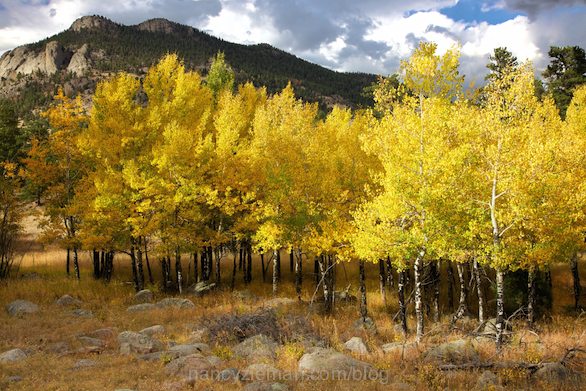 Hand dyed fabrics, permanent fabric markers, and oil pastels are the needed elements to create the majestic mountain in fabric. See how we select fabrics, cut mountain shapes, and shade with permanent markers/oil pastels.

In the Beginning Landscape Quilting book, we share quilting and finishing tips for machine basting, layering, stippling, binding, and more.

To watch Sewing With Nancy on your iPad, iPod Touch, or iPhone, download the app.

Now that you've seen how easy it is to dive into landscape quilting, which season would you most like to capture in landscape quilt imagery? Leave your answer in the comment section below for a chance to win a copy of Beginning Landscape Quilting. One winner will be randomly selected.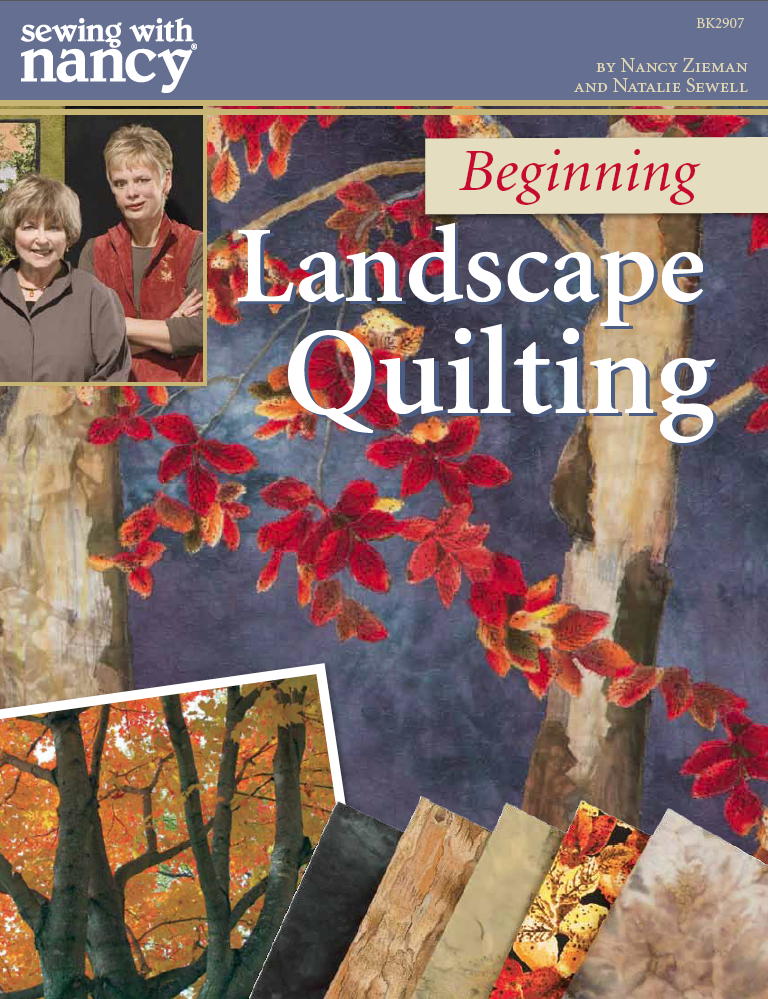 Bye for now,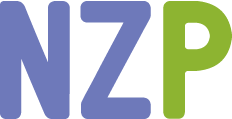 Content in this feed is © copyright 2015 by Nancy Zieman and may not be republished without written permission. You're welcome to forward the email to a friend or colleague but it's not okay to add the RSS feed automatically as content on a blog or other website.
Make sure you are subscribed to my enews mailing list so you won't miss a thing. Sign up here. Join us on Facebook, plus a host of other social media channels. Connect With Nancy today!