Sew Adorkable Blog Tour
Welcome to the Nancy Zieman Blog stop on the
Sew Adorkable Blog Tour
. The author,
Samarra Khaja
, online and very active in social media (
Facebook
,
Twitter
,
Tumblr
&
Instagram
). You may already be following her and enjoying her sewing and illustration works. I recently had the opportunity to interview the author, Samarra Khaja about her upcoming release with C&T Publishing/Stash Books.
Meet Samarra:
How long have you been sewing/quilting?
It was the late 70s and there was a big DIY home sewing/garment-making wave going on. My mom made amazing reversible tennis skirts for herself and patchwork dresses with gathered puffy sleeves for me that I proudly wore to school. It was during that time that she taught me how to sew and I made my first quilt (reversible!) at age 10 on the Singer Stylist that she still has today. In fact, part of my 8-Bit Birds quilt was assembled on that very machine when we were on summer vacation and I was getting all my book projects done. It's not easy to have sewing pit-stops on a family road trip, but mom's machine—just like mom herself—is always reliable!
When did you first start brainstorming this creative book collection?
Some of the projects, like the Teacher Tool Belt and Toothy the Tooth Fairy have existed in some form for a few years now, but the bulk of the book started bubbling to the front of my mind about two years ago.
Your illustrations in the book are outstanding, was integrating illustrations into the project artwork part of the original concept?
Thank you! Yes, the illustrations and the final look and feel of the entire book was a solid concept from the get-go. C&T/Stash Books was downright awesome in believing in my vision and helping see it through. I wanted to present a complete world of creativity to makers, so along with having unique statement-making projects mixed with my unabashed goofball humor, I also wanted to frame everything together in a world of fantastical and imaginative possibility to inspire readers to have fun and enjoy crafting.
What is your favorite project in the book? Ok, you can pick the top two.
As you might guess, depending on the day, I have a different answer. At this moment, I'm particularly fond of my Candy Dot quilt and my Prehistoric Portrait Painting, because they're both comically over the top, fun, and are good reminders to not take everything so seriously.
My staff and I are particularly fond of the graphic impact in your Braille Quilt. Can you tell us a bit more about it?
It all started when I was in elementary school and ordered "Louis Braille" from my Scholastics book flyer. That book, which I still have to this day, had raised braille dots embossed into the back cover and I'd spend a great deal of time running my fingers across the letters and thinking about what Louis' life might have been like. Having a brother with disabilities has always made me very sensitive to the challenges people can face. Aside from being enraptured with the brilliance of Braille's alphabet system, I was also amazed at its graphic perfection being logical, functional, universal, yet simple all at the same time.
What is next from Samarra in the world of sewing, quilting, and design?
I'm excited to say that I also have a coloring book for adults coming out this fall. It's called 
"Off the Bookshelf"
 and for people who know my fabric designs, you'll see at least a couple of familiar characters and scenes in the book! I'm crazy excited about it and can't wait to get my paws on my own copy!
Any other info you'd like to share with quilters & seamstresses of all skill levels?
Let preconceived ideas of perfection and standards and what's "correct" and what's "wrong" fall away from your process and just focus on making. We wind up inhibiting ourselves preemptively with ideas that we don't have the 'best sewing machine/tools/etc' or the 'right technique' or are somehow 'not good enough' at whatever it may be. It doesn't matter what brand your sewing machine is; does it get the job done? Then use it! It doesn't matter how someone else made something; can you get to the same end point yourself in your own way? Then do it! Life is too short to restrict yourself with invisible and subjective ideas of good/bad. Down with comparing! Up with making!
If you weren't writing sewing books and working in the illustration and textiles industry, what would be your dream job?
Saving and helping animals in one way or another; I wanted to be a veterinarian as a kid and that passion and love for animals has never gone away.
What is your greatest sewing challenge?
Trying not to rush projects. Sometimes I'm so clear on what a finished piece looks like in my head and so excited to get to that endpoint, that I speed my way to get there. Let's just say I've been known to drive my sewing machine like I'm trying to outrun the fuzz on the Autobahn. Slow and steady would probably shave less years off my life and save more time in the long run, but this just might be part of my messy method, so really, who am I kidding.
Leave a comment telling us which project you are most looking forward to in Samarra's new book? Open internationally, however if winner lives outside of the US, they will receive a promo code to purchase the ebook version free of charge. US winner will receive a hard copy. The random winner will be selected October 26.
Tour Schedule:
Bye for now,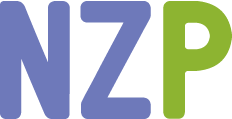 Nancy Zieman—author, pattern designer, businesswoman, producer, and national sewing authority—is the host of the popular show Sewing With Nancy, which appears exclusively on public television stations across the United States and Canada. Follow Nancy's blog at NancyZieman.com/blog and sign up to receive Nancy's E-News for the latest news in sewing, quilting, & creating.
Content in this feed is © copyright 2015 by Nancy Zieman and may not be republished without written permission. You're welcome to forward the email to a friend or colleague but it's not okay to add the RSS feed automatically as content on a blog or other website.
Make sure you are subscribed to my enews mailing list so you won't miss a thing. Sign up here. Join us on Facebook, plus a host of other social media channels. Connect With Nancy today!