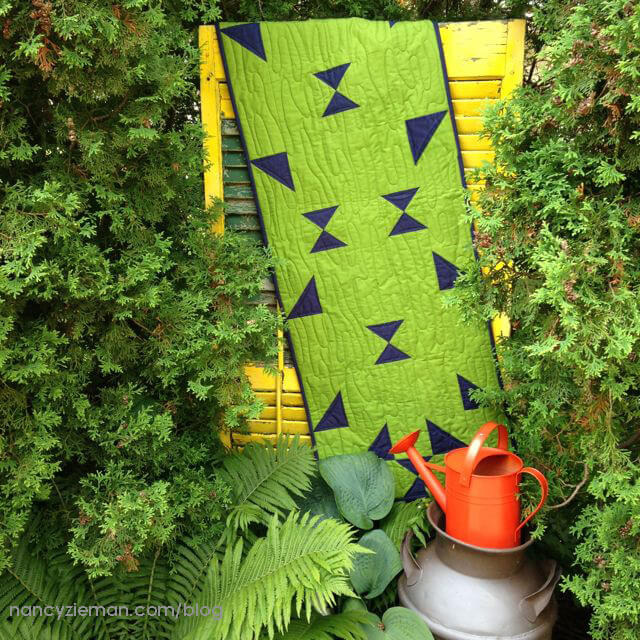 Sew Easy Checkerboard Quilt Borders

I often create classes and content for Sewing With Nancy with the beginners in mind. Whether you are new to sewing, quilting, and embroidery or simply want to brush up on core skills, I hope to create projects that inspire.
Learning the basics is what spurred my 3-part series, Fearless Quilting Finishes, which teaches the fundamentals of quilting borders, quilting, and binding.
For the first program in this 3-part series, I was able to fit in eight quilt piecing techniques! You may watch all eight techniques online plus see the step-by-step, strip-pieced checkerboard border here:
Checkerboard Border Preview
Note from Nancy: I used 1-1/2″ strips for this small wall quilt or table topper.
Cut crosswise strips of light and dark fabrics to use in the main quilt design.
Stitch a light and a dark strip, right sides together. Press seam toward the dark fabric. Cut strips in half.
Stack two of the half-strips, right sides together, positioning the light coloration of one strip over the dark section of the second strip.
Subcut strips into sections the same width as the strip.
Join subcut pairs, right sides together, to form the 4-patch.
Chain stitch pairs, one after the other.
Cut apart.
Press the seams open and lay out the 4-patch blocks to create a checkerboard border.
Simple, but creative, don't you think? This border shines by itself!
To watch Sewing With Nancy on your iPad, iPod Touch, or iPhone, download the app.


All the details are in one place!
For a chance to win a copy of Fearless Quilting Finishes, please let me know your favorite quilt border technique. The random winner will be announced on March 5.

The random winner of a DVD of How to Sew Art Quilts is Carol M. She said, What a beautiful art piece. I'm thinking I could actually do it!


Bye for now,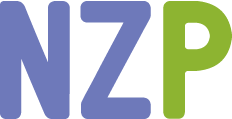 Content in this feed is © copyright 2015 by Nancy Zieman and may not be republished without written permission. You're welcome to forward the email to a friend or colleague but it's not okay to add the RSS feed automatically as content on a blog or other website.